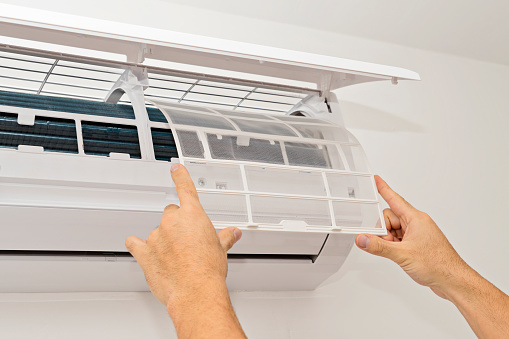 Let's look at air quality management for commercial buildings. The health of your property's occupants can be jeopardized by poor air quality, and it is your responsibility to provide a healthy indoor environment, whether it is protecting against airborne infections like H1N1 or pollutants from equipment. From mechanical problems like a faulty exhaust fan to the measure of air volume exchanges, there are many factors that are easily overlooked. An Indoor Air Quality Management Plan is a good way to ensure that residents' health is not endangered by the air in the building.
The plan you design must address the specific needs of each space, and should never be limited to HVAC maintenance. The task should be assigned to one person who is charged with identifying problem locations and staff whose activities might affect the quality of the air.
Download Printable Article (PDF) >>>
Air Quality Management Practices
(1) STUDY THE EXCHANGE RATE
The air volume exchange rate is a factor that property managers must consider. The American Society of Heating, Refrigerating and Air Conditioning Engineers (ASHRAE) recommends a minimum exchange of ten cubic feet per minute per person in an indoor environment. This rate can be tested by a certified engineer. If your rate is too high, you will be alerted to problems like a faulty variable air volume box.
(2) TAKE STEPS TO IMPROVE YOUR AIR QUALITY MANAGEMENT PLAN
Ensure that you will easily be able to update your plan for any legislative or other changes that affect air quality. Follow these guidelines for creating a plan that is appropriate to your situation:
• Consult the Sheet Metal and Air Conditioning Contractors' National Association (SMACNA) for advice on the maintenance of air quality if you renovate or add on to your property.
• Schedule routine maintenance of motors, fan belts and filters with certified mechanics. Revisit everything every 90 days.
• Specify filter selection and maintenance. If the property has mixed uses, each occupant should have a separate filter schedule:
• Specify which Minimum Efficiency Rating Value (MERV) is necessary in the filter. The higher the number, the higher the filtration rate.
• In sensitive environments, use a high efficiency particulate air (HEPA) filter.
Design procedures for reacting to complaints by occupants, including those regarding humidity or odors. Air quality professionals may be able to analyze air samples to identify appropriate solutions, which might include dehumidifiers or air scrubbers.
• Verify that all cleaning products comply with Environmental Protection Agency (EPA) standards.
(3) WORK WITH OCCUPANTS
Inform your occupants your air quality plan, and ask for their help in maintaining good air quality. There are steps occupants can take to improve air quality, including the following:
• Refraining from smoking within 25 feet of the building
• Using entryway cleaning systems, such as grills and mats, to reduce the amount of dirt, dust and pollen that enters the building
• In sensitive environments, using ultra-violet lights to kill bacteria circulating in the air
CONTACT US
For more air quality management and loss prevention tips, contact Hardenbergh Insurance Group. Our insurance specialists are available to help you solve your property and casualty issues.
Brian Blaston,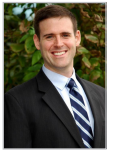 Partner
Hardenbergh Insurance Group
phone: 856.489.9100 x 139
fax: 856.673.5955