Tag Archives:
HIG
---
Do you know the market value and replacement cost of your commercial building? In today's article we discuss market value and replacement cost and obtaining the best insurance policy.
If you own commercial property, choosing a property insurance policy that fits your specific needs is important. A wide variety of policy options are available at different prices that cover an assortment of reimbursement options. Although there are policies that offer a large amount of financial coverage, depending on the type of property that will be insured, it may make more financial sense to pick a policy that still offers adequate coverage while having lower premiums. Commercial properties can be covered in a variety of ways, and a number of factors can determine whether your property's value goes up or down each year. Knowing how much your property is worth, market value and replacement cost, and obtaining the insurance policy that both protects you and suits your financial needs is important. The following are descriptions of common types of policies and valuation, and the costs that they generally cover.
MARKET VALUE
Simply put, market value describes the estimated amount that a property would sell for on the date of valuation. Any land included in a commercial property is also a part of its market value. The term market value can be used interchangeably with open market value, fair market value or fair value. A number of factors are considered when a property's market value is appraised, some of which cannot be influenced by the buyer, seller or appraiser. These include the location of the property, capitalization rates, rent growth rate, the general state of the real estate market and more. Market value is most often used when buying or selling a property. However, it may also be examined when determining the type of insurance policy to place on a property, or the amount of compensation in the case of a loss.
REPLACEMENT COST
Replacement or reconstruction cost is a type of insurance that covers the cost to replace or repair a building with materials of the same or comparable quality. For the purposes of coverage—and unlike market value—replacement cost policies do not include the value of any land and is determined based on the amount needed to hire contractors and purchase materials to repair a building or construct a replacement.
Functional replacement cost coverage can also be used to repair a partially damaged property with less expensive materials, such as replacing a wall with drywall instead of plaster. The main reason for using functional replacement cost coverage would be to save money with lower premiums, so it may be a good option for properties that use expensive materials that are not necessary to the function of the property or for buildings with intangible value that is not relevant to their commercial function.
WHICH TYPE OF COVERAGE BEST FITS YOUR NEEDS?
The value of any piece of commercial property changes constantly. Knowing your property's value and obtaining the policy that best suits your needs will safeguard your current and future assets. Contact Hardenbergh Insurance Group today to appraise your property's value and learn more about which type of policy is best for you.
For more information, contact: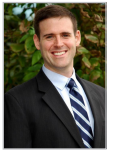 Brian Blaston
Partner
Hardenbergh Insurance Group
phone: 856.489.9100 x 139
fax: 856.673.5955
email: brianb@hig.net
www.hig.net

Let's look at tips to improve comfort and ergonomics at work. Sitting at a computer for the majority of your workday can negatively affect your health if your workstation isn't properly adjusted. Follow these suggestions to make your workstation work for you.
Ergonomics at Work – ADJUSTING YOUR CHAIR
• Adjust the seat height so your feet are flat on the floor and your knees equal to—or slightly lower than—your hips.
• Adjust your armrests so that your shoulders are down and relaxed. If your armrests are in the way, remove them.
• Sit in the chair with your hips positioned as far back as possible. Use a foot rest if your feet don't touch the floor.
Ergonomics at Work – MONITOR PLACEMENT
Placing your monitor in an appropriate position helps prevent excessive fatigue, eye strain, and neck or back pain.
• Center and position the top of the monitor approximately 2 to 3 inches above seated eye level.
• Sit at least an arm's length away from the screen, making adjustments to suit your vision.
• You can reduce glare by positioning your screen away from windows, adjusting blinds or using a filter.
• Position source documents directly in front of you, between the monitor and the keyboard, using a copy stand.
Ergonomics at Work – KEYBOARD AND MOUSE CONSIDERATIONS
If your keyboard and mouse are not adjusted properly, it can lead to discomfort in your wrists, arms and shoulders.
• Place the keyboard directly in front of you at a distance that allows your elbows to stay close to your body and your forearms approximately parallel with the floor.
• Use the keyboard feet to adjust the tilt of your keyboard. If you sit in a forward or upright position, try tilting your keyboard away from you at a negative angle. If you are reclined, a slight positive tilt will help maintain a straight wrist position.
• A wrist rest can help you to maintain neutral postures and pad hard surfaces, but resting on it while typing is not recommended.
Ergonomics at Work – TAKE A BREAK
Regardless of how well your workstation is set up, sitting still and working in the same posture for prolonged periods is not healthy. Try to change your working position frequently throughout the day.
• Take a break or change tasks for at least 5 to 10 minutes after each hour of work. Try to get away from
your desk during lunch breaks.
• Avoid eye fatigue by resting and refocusing your eyes periodically.
• Make small adjustments to your chair or backrest.
For more information, contact:
Brian Blaston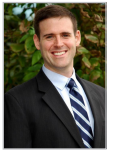 Partner
Hardenbergh Insurance Group
phone: 856.489.9100 x 139
fax: 856.673.5955
email: brianb@hig.net
www.hig.net
Let's look at air quality management for commercial buildings. The health of your property's occupants can be jeopardized by poor air quality, and it is your responsibility to provide a healthy indoor environment, whether it is protecting against airborne infections like H1N1 or pollutants from equipment. From mechanical problems like a faulty exhaust fan to the measure of air volume exchanges, there are many factors that are easily overlooked. An Indoor Air Quality Management Plan is a good way to ensure that residents' health is not endangered by the air in the building.
The plan you design must address the specific needs of each space, and should never be limited to HVAC maintenance. The task should be assigned to one person who is charged with identifying problem locations and staff whose activities might affect the quality of the air.
Download Printable Article (PDF) >>>
Air Quality Management Practices
(1) STUDY THE EXCHANGE RATE
The air volume exchange rate is a factor that property managers must consider. The American Society of Heating, Refrigerating and Air Conditioning Engineers (ASHRAE) recommends a minimum exchange of ten cubic feet per minute per person in an indoor environment. This rate can be tested by a certified engineer. If your rate is too high, you will be alerted to problems like a faulty variable air volume box.
(2) TAKE STEPS TO IMPROVE YOUR AIR QUALITY MANAGEMENT PLAN
Ensure that you will easily be able to update your plan for any legislative or other changes that affect air quality. Follow these guidelines for creating a plan that is appropriate to your situation:
• Consult the Sheet Metal and Air Conditioning Contractors' National Association (SMACNA) for advice on the maintenance of air quality if you renovate or add on to your property.
• Schedule routine maintenance of motors, fan belts and filters with certified mechanics. Revisit everything every 90 days.
• Specify filter selection and maintenance. If the property has mixed uses, each occupant should have a separate filter schedule:
• Specify which Minimum Efficiency Rating Value (MERV) is necessary in the filter. The higher the number, the higher the filtration rate.
• In sensitive environments, use a high efficiency particulate air (HEPA) filter.
Design procedures for reacting to complaints by occupants, including those regarding humidity or odors. Air quality professionals may be able to analyze air samples to identify appropriate solutions, which might include dehumidifiers or air scrubbers.
• Verify that all cleaning products comply with Environmental Protection Agency (EPA) standards.
(3) WORK WITH OCCUPANTS
Inform your occupants your air quality plan, and ask for their help in maintaining good air quality. There are steps occupants can take to improve air quality, including the following:
• Refraining from smoking within 25 feet of the building
• Using entryway cleaning systems, such as grills and mats, to reduce the amount of dirt, dust and pollen that enters the building
• In sensitive environments, using ultra-violet lights to kill bacteria circulating in the air
CONTACT US
For more air quality management and loss prevention tips, contact Hardenbergh Insurance Group. Our insurance specialists are available to help you solve your property and casualty issues.
Brian Blaston,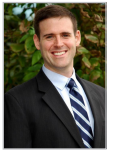 Partner
Hardenbergh Insurance Group
phone: 856.489.9100 x 139
fax: 856.673.5955