Featured Blogs
---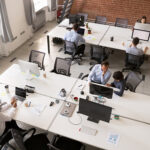 The open office presents some etiquette concerns. Let's examine Policies, Protocol and Politeness as it relates to the open office environment. Cost considerations and space utilization can direct an organization's decision to move from private to mostly open space. However, achieving strategic goals and supporting a firm's mission, brand message and culture often play a more […]
Read More....
---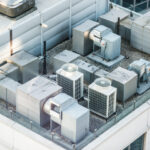 Hutchinson has helped put together some commercial HVAC tips for Spring for clients of Wolf Commercial Real Estate. With the winter behind us, there's no doubt you're ready for the warmer weather. But is your HVAC system ready to handle the dog days of summer? Don't procrastinate and wait until something breaks down – it […]
Read More....
---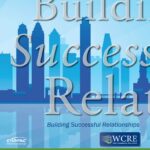 MODEST GAINS CONTINUE IN SOUTHERN NEW JERSEY & PHILLY CRE MARKETS Another Solid Quarterly Performance Despite Ongoing Political Uncertainty Commercial real estate brokerage WCRE reported in its analysis of the first quarter of 2019 that the Southern New Jersey and Southeastern Pennsylvania markets continued to show overall solid fundamentals, buoyed by new investments from outside […]
Read More....
---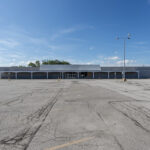 In a time when layoffs and foreclosures are widespread, your firm may be forced to manage vacant real estate. The insurance risks and liabilities associated with owning vacant property can be extensive, and to ensure you are adequately protected, it is important to know these risks. In addition to purchasing comprehensive insurance coverage, there are numerous preventive strategies […]
Read More....
---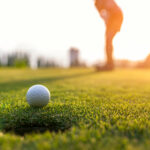 When? May 17th 2019 Registration Begins @ 1:00 pm Shotgun Start: 2:00 pm Costs? Celebrity Sponsorship: $200 (Beer, Lunch & Dinner Included) Golf, Lunch & Dinner: $125 Dinner Only: $35 Where? Ramblewood Country Club 200 Country Club Parkway Mount Laurel, NJ 08054 REGISTER AND SPONSOR ONLINE Or for more information contact: brian.propp@wolfcre.com (609.502.1440) or chris.henderson@wolfcre.com […]
Read More....
---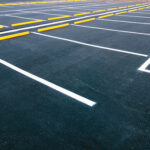 Let's look at the best practices for proper asphalt parking lot maintenance. The four most precious assets associated with a commercial building; the roof, the HVAC system, the elevator (if there is one), and the parking lot. The parking lot is the first impression of your company to your employees; as well as, your client […]
Read More....
---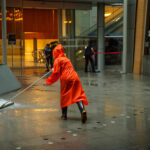 Whether you count your career in months, years or decades…it doesn't take much time to see this pattern: the overwhelming majority of the property losses you face are liquid based events. Your "Location, Location, Location" will be interrupted by "Water, Water, Water" because it is the most common cause of property loss. The risk is […]
Read More....
---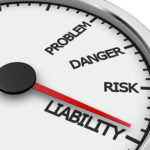 The best way to avoid lawsuits from tenants is by creating and maintaining good tenant relationships. Investing the time and money required to maintain and cultivate a positive working relationship with your tenants can be the difference between amicably settling differences and a costly lawsuit. Working on the relationship also creates value by maximizing tenant […]
Read More....
---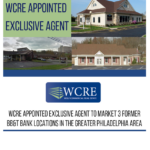 WCRE | CORFAC International is pleased to announce that it has been appointed by Branch Banking and Trust Company (NYSE: BBT) as the exclusive sales agent to market 3 separate BB&T bank locations in the Greater Philadelphia Area. Download Printable Press Release >>> The 3 locations include two locations in Pottstown, PA and one location in […]
Read More....
---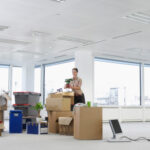 This article talks about how important Office Space Decommissioning is when moving to a new space. Here's a secret that no one ever tells you about moving – the bulk of your relocation costs are NOT transitioning your belongings to the new space. The fact is, office space decommissioning is a significant factor in your budget, […]
Read More....
---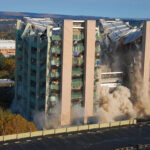 Building life expectancy isn't what it used to be. What to do with obsolete commercial buildings and how to prevent your portfolio from falling into the trap. Buyers, owners, investors and developers of real estate are facing questions regarding how properties are valued in the current market, especially where there are problems appraising a property's highest […]
Read More....
---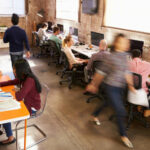 Let's examine who owns the fixtures at lease expiration. In order to facilitate a smooth transition between commercial tenants, it is important for landlords to understand their rights regarding items attached to their property. Generally, a lease will govern these rights. However, if the lease is silent on the issue, articles annexed to the property deemed […]
Read More....
---