Featured Blogs
---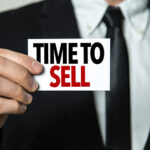 Let's explore the sale and leaseback of commercial real estate. Confer with the professionals at WCRE or ask us for a seasoned real estate or tax attorney but here's one technique Abo has seen work well with business clients. Although real estate is generally thought of as an illiquid asset, some liquidity can be achieved […]
Read More....
---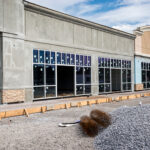 Theft, trespassing, fires or other losses are constant threats on vacant construction sites. Losses might include not only the value of damaged or stolen materials but also the liability of an individual being injured on the property and the loss of time if a crucial piece of equipment is damaged or stolen. The insurance risks […]
Read More....
---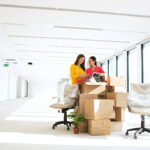 Your business is growing and you like your current location, so you've decided to renew your lease and either refresh or expand your space. GREAT! Ready to expand your space? Did you call the movers yet? Download Printable PDF>>> That's right. Movers. And contractors. And space planners. And IT specialists. And a host of other […]
Read More....
---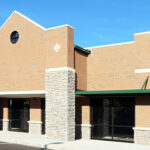 The second round of proposed regulations issued on April 17, 2019 provide additional guidance on some of the questions and issues that remained unclear after the initial round of proposed regulations that were issued in October 2018. The Opportunity Zone program was created by the Tax Cuts and Jobs Act (TCJA) to stimulate economic development […]
Read More....
---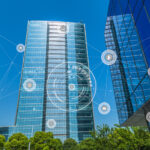 Let's look at why smart buildings matter to commercial real estate owners. Energy cost savings are top of mind for every commercial building owner, operator, and facility manager, but it's time to be proactive. On average, a U.S. office building spends nearly 29% of its operating expenses on utilities, and much of this expenditure goes […]
Read More....
---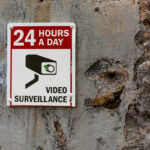 Let's look at safety as it relates to property management. As a property manager, you have an important responsibility. Building tenants and owners all rely on you to keep the property safe, orderly and functioning. However, there are also many hazards relating to your property management duties, including dealing with unruly people, performing a wide […]
Read More....
---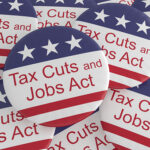 The Tax Cuts and Jobs Act (TCJA) made tax law changes that affected virtually every business and individual in this past tax year 2018 and the years ahead. One tax provision that taxpayers should be aware of is that a like-kind exchange, otherwise known as a 1031 exchange after the code section to which it […]
Read More....
---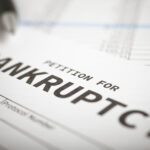 Let's examine what you need to know about bankruptcy provisions in commercial leases. Each property is unique and every relationship has its own contours that will drive the path of commercial lease negotiations. While a lease cannot account for or predict every potential scenario in the course of a commercial landlord-tenant relationship, landlords can put […]
Read More....
---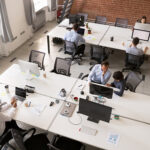 The open office presents some etiquette concerns. Let's examine Policies, Protocol and Politeness as it relates to the open office environment. Cost considerations and space utilization can direct an organization's decision to move from private to mostly open space. However, achieving strategic goals and supporting a firm's mission, brand message and culture often play a more […]
Read More....
---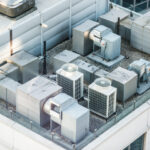 Hutchinson has helped put together some commercial HVAC tips for Spring for clients of Wolf Commercial Real Estate. With the winter behind us, there's no doubt you're ready for the warmer weather. But is your HVAC system ready to handle the dog days of summer? Don't procrastinate and wait until something breaks down – it […]
Read More....
---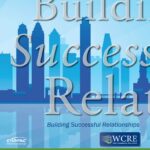 MODEST GAINS CONTINUE IN SOUTHERN NEW JERSEY & PHILLY CRE MARKETS Another Solid Quarterly Performance Despite Ongoing Political Uncertainty Commercial real estate brokerage WCRE reported in its analysis of the first quarter of 2019 that the Southern New Jersey and Southeastern Pennsylvania markets continued to show overall solid fundamentals, buoyed by new investments from outside […]
Read More....
---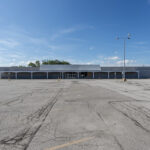 In a time when layoffs and foreclosures are widespread, your firm may be forced to manage vacant real estate. The insurance risks and liabilities associated with owning vacant property can be extensive, and to ensure you are adequately protected, it is important to know these risks. In addition to purchasing comprehensive insurance coverage, there are numerous preventive strategies […]
Read More....
---