Featured Blogs
---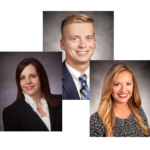 WCRE EXPANDS REGIONAL TEAM WITH TRIO OF NEW HIRES Team Members to Serve Philadelphia and Southern New Jersey Markets; Support Company Marketing September 5, 2018 – Marlton, NJ – Wolf Commercial Real Estate (WCRE) is pleased to announce the hiring of three new members of our firm serving our southeastern Pennsylvania and Southern New Jersey […]
Read More....
---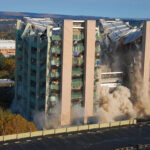 Building life expectancy isn't what it used to be. What to do with obsolete commercial buildings and how to prevent your portfolio from falling into the trap. Buyers, owners, investors and developers of real estate are facing questions regarding how properties are valued in the current market, especially where there are problems appraising a property's highest […]
Read More....
---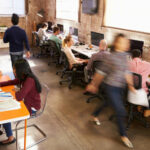 Let's examine who owns the fixtures at lease expiration. In order to facilitate a smooth transition between commercial tenants, it is important for landlords to understand their rights regarding items attached to their property. Generally, a lease will govern these rights. However, if the lease is silent on the issue, articles annexed to the property deemed […]
Read More....
---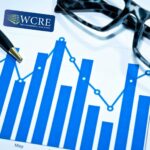 Spending on hotel, office, distribution, and other commercial and public buildings likely will expand for an unprecedented ninth-consecutive year in 2019, according to a consensus forecast by the country's top industry economists. The panel of experts from construction industry analytics company Dodge Data & Analytics, trade organization Associated Builders & Contractors, and others recently surveyed […]
Read More....
---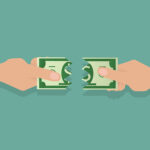 Property owners misconceptions about cost segregation are leaving money on the table. In 2001, an IRS ruling allowing taxpayers to "catch up" on prior years' depreciation deductions was a significant upgrade to the benefit of cost segregation studies. Yet, as we approach midyear 2018, it's estimated that 9 out of 10 commercial real estate owners […]
Read More....
---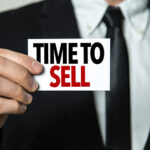 Confer with the professionals at WCRE or ask us for a seasoned real estate or tax attorney but here's one technique Abo has seen work well with business clients. Although real estate is generally thought of as an illiquid asset, some liquidity can be achieved by taking out a loan backed by the property. Alternatively, […]
Read More....
---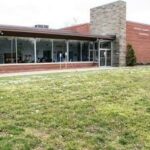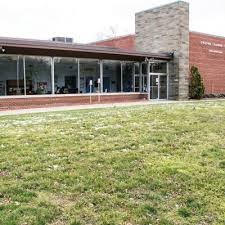 Wolf Commercial Real Estate (WCRE) is pleased to announce that it has been retained by Kingsway Learning Center as exclusive agent for the sale and marketing of 144 Kings Highway West, Haddonfield, New Jersey and 244 West Route 38 Moorestown, New Jersey. This high-profile institutional disposition assignment also includes advisory duties for the properties, which […]
Read More....
---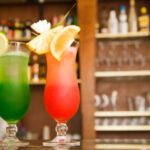 Let's examine the changing landscape of New Jersey liquor licenses. There is no denying the restaurant industry and retail sectors of commercial real estate are undergoing major shifts brought on by changing consumer shopping patterns and tastes. With the rise of e-commerce, the need to visit physical locations has diminished and retailers increasingly need to […]
Read More....
---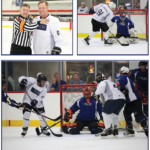 WCRE and The Philadelphia Flyers Alumni have teamed up to raise money for local charities that support OUR LOCAL COMMUNITY EVERY SINGLE DAY! Come out and cheer your friends and co-workers on as they hit the ice to raise money and support the charities below! After watching the game, join the teams for fun, food, […]
Read More....
---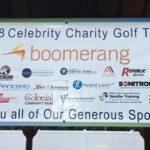 In its first year, built on the remarkable success of WCRE's community commitment and annual celebrity charity hockey event, The WCRE Foundation has successfully raised $30,000 to be shared equally by 6 charitable causes within the Philadelphia and Southern New Jersey region. The First Annual WCRE Celebrity Charity Golf Tournament which was held at Ramblewood […]
Read More....
---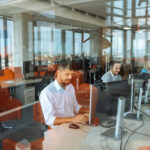 Let's look at tips to improve comfort and ergonomics at work. Sitting at a computer for the majority of your workday can negatively affect your health if your workstation isn't properly adjusted. Follow these suggestions to make your workstation work for you. Download Printable PDF >>> Ergonomics at Work – ADJUSTING YOUR CHAIR • Adjust […]
Read More....
---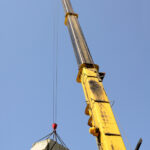 How Do You Move The Compressor Off Your Roof When You Relocate Your Office? You Need Rigging Services. Here's a little-known secret that movers won't tell you: rigging services are critical to many moves, and not many companies are certified to do it. So what is rigging, and why would you need it? Here's a quick […]
Read More....
---