Uncategorized
---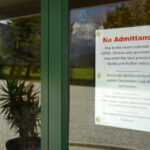 As Philadelphia Health Commissioner Dr. Tom Farley says, "We may be tired of COVID, but COVID's not tired of us." In response to rising COVID-19 cases in Philadelphia, the City and Department of Public Health have announced changes to restrictions on businesses, events and gatherings, and other activities to help flatten the epidemic curve, prevent […]
Read More....
---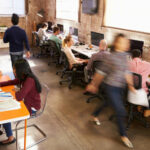 Let's examine who owns the fixtures at lease expiration. In order to facilitate a smooth transition between commercial tenants, it is important for landlords to understand their rights regarding items attached to their property. Generally, a lease will govern these rights. However, if the lease is silent on the issue, articles annexed to the property deemed […]
Read More....
---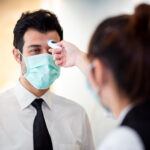 Let's look at Avoiding the Spread of Communicable Disease in the Office. As a risk manager, it is important to be prepared for any number of events that could threaten the safety of your employees and/or cause severe business interruption. One of these threats is a communicable disease. Communicable diseases are ones that are easily […]
Read More....
---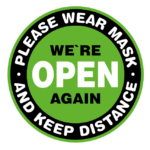 Mayor Jim Kenney on Friday released "Safer at Home," a plan detailing Philadelphia's strategy for reopening some businesses when the city's stay-at-home order is anticipated to lift on June 5. Gov. Tom Wolf indicated last week that Philadelphia could on that date move business restrictions into the yellow phase of his three-step plan for reopening the Commonwealth during the Covid-19 pandemic.
Read More....
---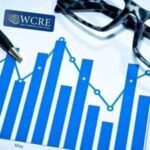 After another month of job growth, the Philadelphia market has reached an important milestone: The metro area's unemployment rate fell to 3.1 percent in May, the lowest level of unemployment recorded in Philadelphia since the Bureau of Labor Statistics (BLS) began publishing the figure in 1990. This CoStar Realty Information Inc. report involving Philadelphia commercial […]
Read More....
---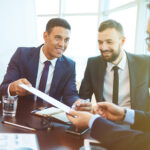 Commercial real estate players use letters of intent (LOIs) or term sheets all the time. Buyers and tenants present offers this way, often to see if a deal can be reached before incurring the costs of negotiating an agreement of sale or a lease (the Definitive Agreement). The key question is whether these agreements are […]
Read More....
---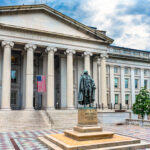 On October 19, the U.S. Treasury Department issued the much-anticipated proposed federal opportunity zone regulations for the federal Opportunity Zone (OZ) tax incentive program created under the 2017 Tax Cuts and Job Act, as well as related Revenue Ruling 2018-29. The guidance indicates that a second set of proposed regulations will be issued later in […]
Read More....
---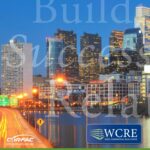 SOUTHERN NEW JERSEY & PHILLY CRE MARKETS SEE MODERATE GAINS WHILE WAITING FOR ANTICIPATED BENEFITS FROM TAX REFORM LAW July 11, 2018 – Marlton, NJ – Commercial real estate brokerage WCRE reported in its latest quarterly analysis that the Southern New Jersey market remains in good shape, making moderate gains and showing strong fundamentals. The […]
Read More....
---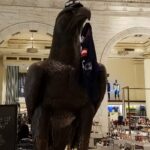 I recently got an email from the Business Journal announcing open nominations for this year's "40-Under-40" awards, a long-running tradition throughout the country. Not to be outdone, Forbes started its own Logan's Run-inspired "30-Under-30" a few years ago (which is actually a list of 600 people; "math" is not one of the categories). This celebration […]
Read More....
---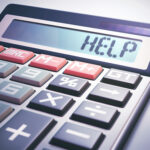 New Jersey Property Tax Appeal Reminder – During the next several weeks, New Jersey real property taxpayers will receive their annual (property tax) green postcards indicating 2018 assessments. The period to file a challenge to a 2018 assessment runs from February 1 to April 1, 2018. The April 1 deadline may, however, be adjusted to […]
Read More....
---
2017 Commercial HVAC tips. The June 21 Summer Solstice marked the official start of summer! And with that comes fun times at the shore, BBQs… and hot and humid weather! But don't sweat, with a little planning, you can ensure a comfortable working environment in your office. Hutchinson, a leading energy services and mechanical services […]
Read More....
---
The goal of strategic workplace design is to create physical work environments that yield maximum results. Have you ever looked around your workspace and thought about whether it supports the organizational outcomes that you want to achieve? Download Printable PDF>>> Before considering how to maximize your workspace, it is important to keep in mind that […]
Read More....
---