WCRE Information Library
---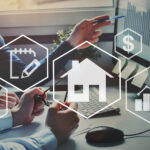 Let's look at how you can utilize big data in commercial real estate. Over the past few years, new computer technology has made data analysis — assessing and using datasets that are too large for conventional analytics — increasingly practical for businesses in and outside the tech industry. Download Printable Article (PDF) >>> Big data […]
Read More....
---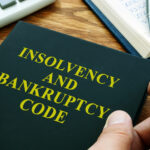 Let's look at how a temporary change to the bankruptcy code protects landlords. The Consolidated Appropriations Act of 2021 (CAA), signed into law on December 27, 2020 provides money for governmental departments, coronavirus stimulus to individuals and businesses, but also made a temporary change to the bankruptcy code. Some of those amendments directly affect the […]
Read More....
---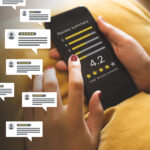 Let's examine why reviews matter to consumers. The wide-spread and long-lasting effects of COVID-19 remain to be seen, but one thing we can all agree on is that both retail and consumer behaviors have been forever changed. Prior to COVID, consumers were gradually shifting to a more digital landscape, mostly driven by convenience. This past […]
Read More....
---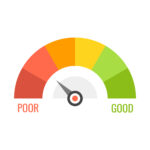 Let's look at evaluating the lowest priced proposals for asphalt paving. You have head it before: QUALITY, SERVICE or PRICE (PICK 2). It's cliche but it's true. What kind of buyer are you? It is a safe bet you are seeking a quality product with excellent service at the lowest price. Found a contractor who […]
Read More....
---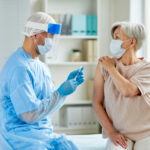 Should employers require employees to be vaccinated? The first doses of the Coronavirus vaccines have been shipped across the country and Employers will soon have to decide whether they will require their employees to be vaccinated. Employers choosing to require vaccinations will also have to enact and enforce quality policies and procedures to prevent opposition […]
Read More....
---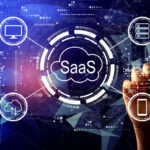 A strong IT infrastructure is a component of facility efficiency that can often slip under the radar. In this piece, we'll discuss the concept of SaaS (Software as a Service) and what this means for businesses that have the opportunity to embrace it. In the wild world of cloud hosting your IT systems – one […]
Read More....
---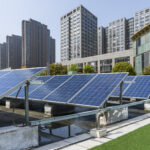 What are the benefits of solar for commercial properties in NJ and PA now that the 2020 has caused so much economic turmoil? There is no denying that the events of 2020 have put an unquantifiable disruption to 'business as usual' throughout every industry. Yet, while this year will undoubtedly go down as one of […]
Read More....
---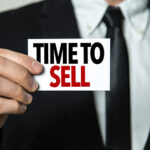 Let's explore the sale and leaseback of commercial real estate. With COVID-19 affecting so many businesses many may be looking at their real estate holdings to see if they should entertain a sale-leaseback transaction with a nonprofit real estate foundation for a particular property to free-up cash tied up in their real estate. For mission […]
Read More....
---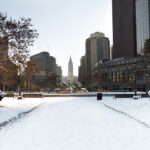 What are your employer responsibilities in winter weather? Snow days were a highlight of winter when many of us were children, but now winter weather presents a host of difficulties for employers. There are safety concerns, OSHA regulations to comply with, potential liability risks, attendance confusion and pay-related issues to address. It's important to be […]
Read More....
---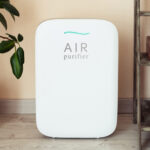 Let's look at improving Indoor air quality in commercial buildings during Winter. There's this expression about "going out for some fresh air" that we've been using for ages, and it suggests — correctly at that — that the quality of indoor air these days leaves so much to be desired, particularly during the winter months. […]
Read More....
---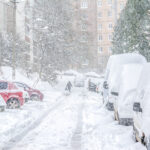 Let's explore some winter weather liabilities. The winter months bring more than just cold weather and shorter days; they bring the possibility for winter weather and storms that may result in a snow and ice-covered landscape. While it may be a winter wonderland for some, as a property manager, snow and ice buildup means a hazard with […]
Read More....
---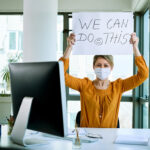 Let's look at some safe HVAC practices for returning to work during COVID. Did you know that insufficient temperature and humidity control during the COVID-19 shutdown can lead to mold and other issues in your office? Don't compromise the health of your employees! To ensure a healthy environment for building occupants, Hutchinson is offering a […]
Read More....
---