Tag Archives:
marijuana
---
Let's look at New Jersey Marijuana Reform and Commercial Real Estate. Governor Phil Murphy campaigned on a pledge to fully legalize marijuana in New Jersey. On January 23, 2018 he signed an Executive Order directing a complete review of New Jersey's existing medical marijuana program within 60 days, which sets the stage for legalizing recreational marijuana. Presently, only medical marijuana is legal under a New Jersey law enacted in January 2010. Likely marijuana reform presents unique real estate investment opportunities and will probably increase the demand for commercial and industrial real estate. However, there are significant risks that must be carefully considered before making any investment decisions, including criminal and civil liability (including property seizure) if federal laws are enforced, and a limited number of potential lenders and buyers.
Download Printable Article (PDF) >>>
Opportunities Associated with New Jersey Marijuana Reform
New Jersey Marijuana Reform presents a unique opportunity to be capitalized upon by risk tolerant investors willing to invest in real estate and benefit from the cannabis trend. Vacancy rates may decline based on the experience in other states following marijuana legalization and expansion, where cannabis suitable commercial real estate became hot commodities.
For example, in four states with legalized recreational cannabis (i.e. California, Colorado, Oregon and Washington), industrial real estate prices surged. In some Denver neighborhoods, the average asking lease price for warehouse space reportedly jumped by more than 50 percent from 2010 to 2015. Industrial space has been in high demand due to both marijuana growers and manufacturers seeking industrial warehouses to cultivate and process their product. Commercial real estate prices have also experienced double digit annual increases in some markets.
Risks Associated with New Jersey Marijuana Reform
The federal government does not recognize a legitimate medical use of cannabis and can impose criminal or civil liability under the Controlled Substances Act. Marijuana is currently classified as a Schedule I drug, which puts it
under the same category as heroin, cocaine, peyote, meth and fentanyl. It is currently illegal under federal law
to lease or rent real estate for the purpose of manufacturing or distributing any controlled substance. However,
the Department of Justice can direct the enforcement of these laws differently between administrations, as the
Obama Administration issued guidance discouraging the enforcement of federal marijuana laws in states where it had been legalized. United States Attorney General Jeff Sessions has long been strongly opposed to the legalization of marijuana and there is a fear of federal enforcement among owners, developers and lenders as long as the federal and state positions remain at odds. It is tough to make long term real estate investments without clarity predicated on the assumption that the federal government will not enforce its own laws.
Banks traditionally answer to federal regulators and risk losing their licenses by dealing with marijuana businesses. Federal banking laws also prevent banks from lending to or accepting deposits from illegal businesses. The federal government is also allowed to seize property. Thus, obtaining financing from traditional sources and collecting rents is difficult. Borrowing costs will therefore likely be higher than a typical real estate transaction, and tenants may be limited to properties that are owned free and clear of traditional financing.
Therefore, many companies that get into the marijuana business try to buy and control their own real estate. If the state approves expansion, it will probably issue licenses allowing business to legally sell recreational marijuana in designated places, and businesses must find a local jurisdiction that will allow them to operate.
Towns will need to change their zoning ordinances to allow for such uses.
What Does This Means for Commercial Real Estate Investors?
Higher risks will likely translate into higher rents for commercial and industrial landlords based on anecdotal evidence seen in California, Colorado, Oregon, Washington and other states that have permissible marijuana laws. Developers, landlords and investors with a suitable risk tolerance should closely follow the state's progress in introducing and passing legislation to accomplish Governor Murphy's goals and evaluate potential opportunities and risks. They should also monitor subsequent municipal efforts to accommodate such uses by amending their zoning ordinances, and work to identify potential opportunities in suitable locations.
The contents of this article are for informational purposes only and none of these materials offered are, nor should be construed as, investment advice, legal advice or a legal opinion based on any specific facts or circumstances.

This article explores the Implications of Pennsylvania's medical marijuana for commercial real estate.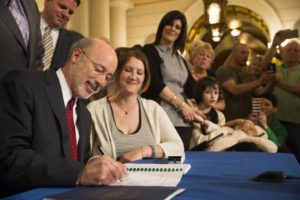 On April 17th, Pennsylvania joined 23 other states and the District of Columbia that have legalized some form of medicinal or recreational use of marijuana. Under the new law, specially-licensed physicians will be able to prescribe medical marijuana to patients who have qualifying medical conditions. Of significance to the commercial real estate industry, the product must be be grown, manufactured, and dispensed through highly regulated physical locations within Pennsylvania. The law raises many new and unique issues for those who plan to own or use property related to the marijuana industry.
Pennsylvania's legalization permits use for medicinal purposes only. The patient must be under the ongoing care of a physician, and prescribing physicians must obtain a special license after completing a course. Patients and/or caregivers will also need an identification card from the state. Unlike some states where prescriptions are issued to walk-in patients on-site, in Pennsylvania the dispensary must be in a different office from the prescribing physician.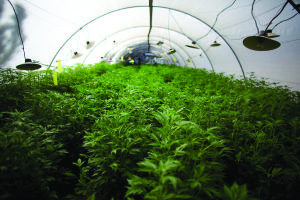 The law divides industry participants into two categories: 1) grower/processors; and 2) dispensaries.   There will be up to 25 grower/processor licenses, and up to 50 dispensary licenses. Each dispensary licensee may operate up to three (3) dispensing locations, for a potential total of 150 dispensary sites throughout the state. There will be a thorough licensing process with significant financial qualifications and fees for application. The licensing and regulatory process will be overseen by the Pennsylvania Department of Health, which is expected to issue its initial regulations in November, 2016.
One major difference between Pennsylvania and many states is that leaf or bud marijuana will be prohibited, as will smoking or retail sales of edibles. The only types of medical marijuana initially permitted will be pills, oils, gels, creams, ointments, tinctures, liquid, and non-whole plant forms for administration through vaporization. Access to dry leaf marijuana will not be considered until at least May, 2018.
From a facilities perspective, the law requires that all growing and manufacturing activities take place at an indoor facility. On the retail end, dispensaries may not be located within 1,000 feet of a school or day care. Each type of use is also subject to local zoning requirements, and the land use classification of marijuana facilities is one which may generate confusion at the municipal level. Dispensaries also face the hurdle of community acceptance, although the prohibition on dry leaf sales and smoking could make that process somewhat easier.
The manufacture and sale of medical marijuana presents additional legal and practical issues for tenants and landlords. Much of that complication arises from the fact that the legality of the industry is treated differently under state and federal law. Because marijuana is still illegal under federal law, financial transactions cannot be processed through credit cards or the banking system. As a result, the medical marijuana industry is largely a cash business and security concerns are paramount in storing and transporting what are often huge sums of cash. Physical space must account for these concerns, as well as the security of the product itself. Also, landlords can likely expect to be paid in cash or money order.
Existing contractual provisions and insurance considerations are also a concern. In a multi-tenant property, having a marijuana-related use may violate conditions in other leases. Commercial loans generally prohibit a marijuana use, so a large majority of commercial space may be unavailable to the industry. When there is a marijuana-related use, insurance costs will generally be higher. Finally, while federal prosecutions of state-authorized marijuana businesses are extremely rare, forfeiture laws still place landlords at technical risk. Not surprisingly, industry rents per square foot are significantly higher than market rate – in some cases up to two or three times higher.
One final unknown is the likely demand for medical marijuana space. Medical marijuana has been legal in New Jersey since 2010, but distribution is still limited to five dispensing locations statewide. By contrast, more than one-third of all industrial space in Denver (where recreational use is also permitted) was occupied by marijuana industry growers between 2009 and 2014.
State legalization of marijuana is a trend that is likely to continue for the foreseeable future, and even the growing call for changes to federal law will not eliminate the need to exercise additional care. Anyone entering the industry needs to be aware of the many hurdles, costs, and opportunities presented to owners and tenants of real estate used for medical marijuana manufacture and distribution.
For more information about Philly or New Jersey office space, Philly or South Jersey retail space or other Philadelphia and Southern New Jersey commercial properties, please call 215-799-6900 or 856-857-6300 to speak with Jason Wolf (jason.wolf@wolfcre.com) Leor Hemo (leor.hemo@wolfcre.com) or Lee Fein (lee.fein@wolfcre.com) at Wolf Commercial Real Estate, a leading Philadelphia commercial real estate brokerage firm with expertise in Philly office space and Philly retail space.
Wolf Commercial Real Estate is a Philadelphia commercial real estate broker that provides a full range of Philadelphia commercial real estate listings and services, marketing commercial offices, medical properties, industrial properties, land properties, retail buildings and other Philadelphia commercial properties for buyers, tenants, investors and sellers.
Wolf Commercial Real Estate, a Philadelphia and South Jersey commercial real estate broker that specializes in Philadelphia and Southern New Jersey commercial real estate listings, provides unparalleled expertise in matching companies and individuals seeking new Philly and New Jersey office space or Philly and South Jersey retail space with the Philadelphia and Southern New Jersey commercial properties that best meets their needs.
As experts in Philadelphia and New Jersey commercial real estate listings and services, the team at our Philadelphia and South Jersey commercial real estate brokerage firm provides ongoing detailed information about Philadelphia and New Jersey commercial properties to our clients and prospects to help them achieve their real estate goals.
If you are looking for Philly or New Jersey office space or Philly or South Jersey retail space for sale or lease, Wolf Commercial Real Estate is the Philadelphia and Southern New Jersey commercial real estate broker you need — a strategic partner who is fully invested in your long-term growth and success.
Please visit our websites for a full listing of South Jersey and Philadelphia commercial properties for lease or sale through our Philadelphia commercial real estate brokerage firm.
For More Information Contact: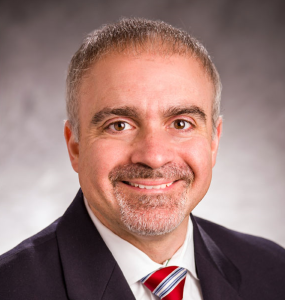 Anthony V. Mannino, Esq.
P: 215 799 6900
D: 215 799 6140
F: 856 283 3950
M: 215 470 6084
anthony.mannino@wolfcre.com