Tag Archives:
New Jersey Commercial Real Estate
---
When it comes to applying asphalt sealant, pavement maintenance contractors have several options to offer property managers. They can employ any of the following:
• a spray system
• a piece of ride-on equipment with squeegee and/or spray application options
• a squeegee or a broom to apply material by hand
So, which asphalt sealant option is the best choice for the job? According to manufacturers, the decision hinges on several variables including application, material being used, personal preference, and budget.
Download Printable Article (PDF) >>>
Squeegee and Spray Asphalt Sealant Applications:
Both the squeegee and spray methods have their own set of advantages. The pressure from the squeegee application method allows the asphalt sealant to fill any cracks which help to create a high quality bond with the surface of the pavement. In contrast, the spray method lends itself to better control of how much material is being used, and a more precise application process. Oftentimes, spraying asphalt sealant is misunderstood if the operator 'thins' the material, or uses a low spread rate to apply it to the surface. When managed properly, both the squeegee and spray methods can lay sufficient asphalt sealant for the customer's needs.
TWO ARE BETTER THAN ONE:
Property owners and managers may know that when seeking a pricing estimate for their asphalt sealant needs, they will generally be given a price for one application type. However, the best of both sealant worlds includes using both the squeegee and spray sealant applications together. Sealcoating application is dependent upon weather conditions; requiring a temperature of over 50°F in order to be applied. If conditions are ideal, the contractor will apply the initial base coat. Utilizing the squeegee machine, pavement sealer is poured on top of the asphalt and is pressed into all of the pores before removing excess material. The first coat generally takes one to two hours of dry time before spray coating the second application. Applying the squeegee method first creates the proper
bond to the asphalt, but can leave behind pin holes and other slight imperfections. Spraying on a second coat of asphalt sealant will help to fill those holes, allowing the surface to have a cleaner appearance by eliminating squeegee marks and any blotches. Once the second sealcoat has been applied, the area requires 24 hours of drying time before resuming use of the surface.
While one coat of asphalt sealant leaves the parking lot, or street nicely covered, the second coat will help to keep out water, leaving a longer lasting application. Plus, spray coating the second layer uses less material and takes about half the time to apply than the initial coat.
INVESTMENT:
When considering the long-term value, employing both sealcoating methods for a total of two coats is the best option for longer-lasting results. Used in conjunction, the two methods will yield a longer lasting result as opposed to the typical two spray coat applications. Starting the maintenance process within three years of the initial paving installation is important in order to preserve, and protect your asphalt. Repeating the sealcoating application every five years can beautify and extend the life of your asphalt as long as 30 years. While the initial investment for the squeegee and spray coat application costs more than other methods, it will ultimately give you a better return on your investment in asphalt maintenance.
For more information, contact: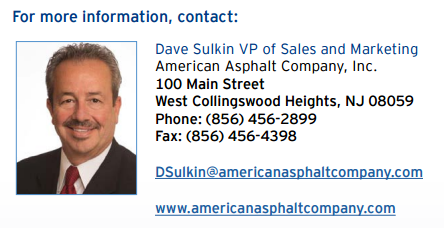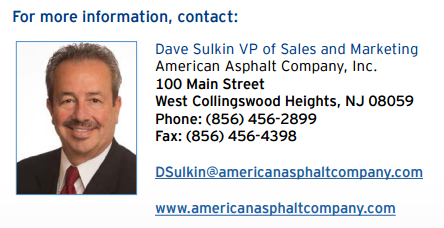 Sale-Leaseback Strategies
Companies often have significant capital tied up in real estate holdings, even when they're not in the business of owning real estate. For companies where real estate is not their primary business, a sale- leaseback can unlock the capital tied up in real estate for more productive purposes.
What does a sale leaseback involve?
A sale leaseback occurs when an owner/occupant of real estate sells the property to a third party, and simultaneously enters into a lease to continue occupying the premises. A typical sale-leaseback transaction involves a lease that is 7 to 15 years with triple net terms, meaning the tenant retains most expenses associated with operating and maintaining the property. The seller (now tenant) retains long-term control of the property, and the buyer (now landlord) obtains an investment with a reliable cash flow.
What's in it for the seller/tenant?
A sale-leaseback can free up capital that he been tied up in owned real estate for investment in the tenant's core business, or for more profitable investment vehicles. Companies that are in an expansion phase also find sale/leaseback a useful tool. A sale leaseback provides a greater return of cash than a mortgage, due to the typical loan-to-value restrictions of traditional real estate financing.
A sale-leaseback can be attractive for companies that have below-investment grade credit, although the overall creditworthiness of the tenant does affect the sale price. In certain circumstances, a sale-leaseback can also have positive effects on the tenant's financial statements, creating a lower debt-to-equity ratio. There may also be tax advantages, depending on the terms of the lease and how it is classified.
What's in it for the buyer/landlord?
Purchasers in a sale-leaseback transaction gain a reliable stream of income and the potential to capture appreciation of the real estate value. The long term nature and triple net terms of most sale-leaseback arrangements also mean that a buyer has a reduced risk of vacancy, as well as minimized operating and management expenses.
What kind of property is right for a sale-leaseback?
Office, retail, medical and industrial properties are all candidates for a sale-leaseback. In general, the more uses a property has, the more attractive it is as an investment vehicle; purpose-built properties are of slightly lesser value.
A company should consider a sale-leaseback in the context of its overall strategic goals. The cost of alternate capital, as well as the specific tax and accounting implications of the transaction, should also be examined.
WCRE's commercial real estate experts can provide guidance and advice to owners considering a sale-leaseback transaction, as well as local or national opportunities for those seeking sale-leaseback property as an investment.
For More Information Contact: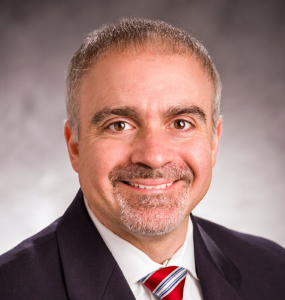 Anthony V. Mannino, Esq.
P: 856 857 6300
D: 215 799 6140
F: 856 283 3950
M: 215 470 6084
Ever-Growing Area Firm Hires Drew Maristch to Expand Portfolio Management and Corporate Services in the Philadelphia Region. (View PDF)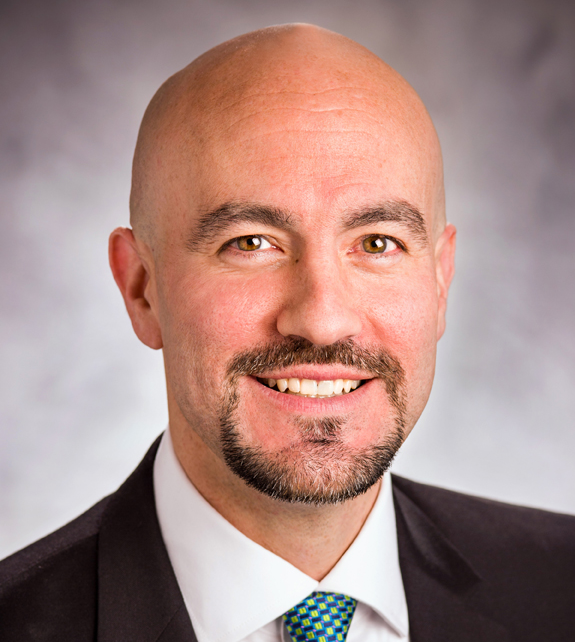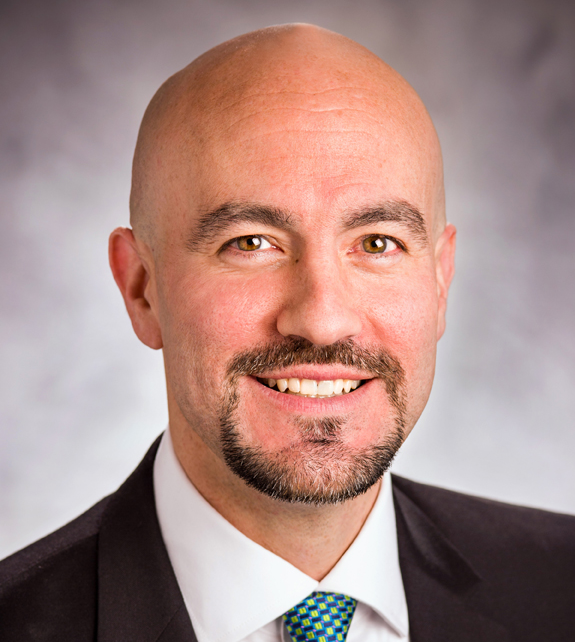 Wolf Commercial Real Estate (WCRE) is pleased to announce the hiring of Andrew "Drew" Maristch III, who will serve as Vice President of Corporate Services and Portfolios. Maristch brings nearly 15 years of corporate and commercial real estate experience to the firm, including more than a decade of corporate representation and tenant advisory experience. He will be a key leader tasked with expanding WCRE's presence in the Southeastern Pennsylvania office market, and his negotiation skills, national network, creativity, and extensive understanding of respective rights and obligations of landlords and tenants will be prized assets to WCRE's clients.
Drew Maristch's most recent position was Director of Leasing and Corporate Operations at alphabroder, where for 12 years he managed a diverse four million square foot national real estate portfolio consisting of warehouse, call center, corporate office, and retail space, for the billion-dollar enterprise. Serving as the sole leader of the real estate department, he led site selection, space planning, contract negotiation, relocation, expansion, subleasing, and property management. Maristch will continue to manage this same portfolio as part of the duties of his new position.
"Each new member of our team strengthens our ability to meet specific needs and build even more successful relationships with our clients and community," said Jason Wolf, founder and managing principal of WCRE. "Drew brings a unique skill set that will allow WCRE to serve clients in new ways, and capture new landlord representation opportunities in southeastern Pennsylvania and in other markets."
Maristch is WCRE's second hire of the fourth quarter. Recently Anthony Mannino, Esq., a former longtime chief of staff in Harrisburg, joined the firm in the newly created position of Vice President of Corporate Strategies. The pair join Lee Fein and Brian Propp in focusing on WCRE's growth in Pennsylvania.
In addition to his professional accomplishments, Maristch exemplifies WCRE's core values, especially commitment to the community. He has organized and promoted several charity ice hockey events to benefit Alzheimer's Association Delaware Valley Chapter and has served on the organization's development committee. Currently he is active on the Citizen's Council for Cherry Hill Township.
About WCRE
WCRE is a full-service commercial real estate brokerage and advisory firm specializing in office, retail, medical, industrial and investment properties in Southern New Jersey and the Philadelphia region. We provide a complete range of real estate services to commercial property owners, companies, banks, commercial loan servicers, and investors seeking the highest quality of service, proven expertise, and a total commitment to client-focused relationships. Through our intensive focus on our clients' business goals, our commitment to the community, and our highly personal approach to client service, WCRE is creating a new culture and a higher standard. We go well beyond helping with property transactions and serve as a strategic partner invested in your long term growth and success.
Learn more about WCRE online at www.wolfcre.com, on Twitter & Instagram @WCRE1, and on Facebook at Wolf Commercial Real Estate, LLC. Visit our blog pages at www.southjerseyofficespace.com, www.southjerseyindustrialspace.com, www.southjerseymedicalspace.com, www.southjerseyretailspace.com, www.phillyofficespace.com, www.phillyindustrialspace.com , www.phillymedicalspace.com and www.phillyretailspace.com.