Regional Commercial Real Estate Trends
---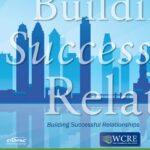 MODERATE GROWTH CONTINUES IN SOUTHERN NEW JERSEY & PHILLY CRE MARKETS Another Solid Quarterly Performance Amid Political and Financial Uncertainty Commercial real estate brokerage WCRE reported in its analysis of the fourth quarter of 2018 that the Southern New Jersey and Southeastern Pennsylvania markets continued to show overall solid fundamentals, buoyed by new investments from […]
Read More....
---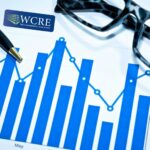 With trade tensions escalating and interest rates in the national and Philadelphia commercial real estate market on an upward path, economists are increasingly warning the U.S. economy is in danger of slipping into recession in 2020. While risks of an eventual national economic slowdown in the U.S. commercial real estate market – including Philly office […]
Read More....
---
Jack in the Box Chief Executive Leonard Comma knows his fast-food chain's sales are dependent on drive-thru lanes. That's why he said his company is investing as much as $45 million the next three years on digital menu boards and canopies to make the experience faster and more personal. Quick-service purveyors across the national and […]
Read More....
---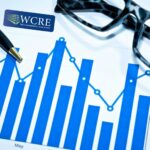 Investors pumped $2.6 billion more into properties covered by the federal Opportunity Zone tax incentive initiative — an 8 percent increase from the same time last year — even before the Treasury Department released guidelines on the program. Almost 40,000 properties in the more than 8,760 zones in the national and Philadelphia commercial real estate […]
Read More....
---
Banks are closing more branches at a faster pace as clients choose technology over tellers, with the outlets shut in the third quarter running about 50 percent higher than the quarterly average over the past two years. Branch consolidation in the national and Philadelphia commercial real estate market has been a response to the growing […]
Read More....
---
Could there be signs the Philadelphia Independence Hall office market is heating up? Throughout 2015 and 2017 Independence Hall was an outlier with noticeably higher vacancies than other submarkets in and around Philadelphia's central business district (CBD) such as Market Street West and University City. These higher vacancies were caused by move outs by both […]
Read More....
---
It's not often that commercial real estate landlords want to lose tenants, but that may be the case with the criticized pizza chain Papa John's as it faces the prospect of closing 250 restaurants across the country. Landlords throughout the U.S. commercial real estate market – including Philly office space, Philly retail space and Philly […]
Read More....
---
Mortgage debt underlying offices, apartments, and other non-farm commercial real estate rose the most in any quarter on record to a new high of $3.27 trillion in the second quarter of 2018 as all major investor groups increased their holdings amid strong economic growth. The $52.3 billion growth in debt on office, multifamily, retail, industrial […]
Read More....
---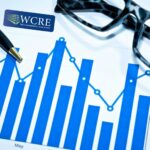 New Jersey lawmakers are making a new legislative push to help rid the state of its vacant and half-empty malls and office complexes, properties that have fallen victim both to e-commerce and a new preference in corporate America for urban settings. Under a bill that recently came out of committee in the state Legislature, "buildings […]
Read More....
---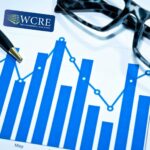 Plans by fast-food chain Taco Bell to open 300 new small-format restaurants across the country in the next four years are the latest being undertaken by a slew of major national brands experimenting with smaller stores to cut real estate costs and cater to urban millennials. Taco Bell, Nike, Target, and Nordstrom are just a […]
Read More....
---
Mall operators are taking a page from the playbook of their office counterparts and setting up retail incubators in some of the space left vacant by departed department and apparel store retailers. Offering retail and technology startups a shared space to test their concepts before actual shoppers, the new retail incubators working in the U.S. […]
Read More....
---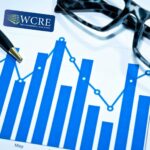 Spending on hotel, office, distribution, and other commercial and public buildings likely will expand for an unprecedented ninth-consecutive year in 2019, according to a consensus forecast by the country's top industry economists. The panel of experts from construction industry analytics company Dodge Data & Analytics, trade organization Associated Builders & Contractors, and others recently surveyed […]
Read More....
---