Regional Commercial Real Estate Trends
---
In a boost not to just Atlantic City but to betting venues across the country, the Supreme Court this week overturned a 1992 federal law that had prohibited most states from authorizing sports betting. The court said the federal law violated constitutional principles limiting the federal government from controlling state policy involving this specific portion […]
Read More....
---
Retailers are focusing on their top-performing locations and shedding marginal stores with announced closures so far in 2018 totaling nearly 100 million square feet as demand for mall and shopping center space by retailers fell to its lowest level in six years in the first quarter. This U.S. commercial real estate market balancing act, which […]
Read More....
---
Placing their bets on a slowly rebounding local economy — and the prospects for legalized sports gambling in the state of New Jersey soon — investors are planning to re-open two shuttered casinos in Atlantic City this summer. Hard Rock International and an affiliate of Integrated Properties in Denver, both major players in the U.S. […]
Read More....
---
Despite record liquidity, demand for commercial real estate loans softened in recent months, leaving eager lenders chasing fewer borrowers. As a result, competition among lenders has ratcheted up noticeably with loan prices compressing. In fact, deal pricing and structures in the U.S. commercial real estate market – including Philly office space, Philly retail space and […]
Read More....
---
The recent Chapter 11 bankruptcy reorganization filing of shoe and apparel wholesaler Nine West Holdings Inc. focused the retail spotlight on the outlet center segment of the commercial real estate industry. Despite the bad news that Nine West is closing all 70 of its stores in the U.S. commercial real estate market – including Philly […]
Read More....
---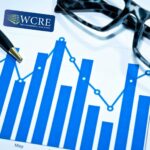 In a widely expected but still worrisome move for commercial real estate investors and financial markets, the Federal Reserve Bank recently raised the federal funds rate a quarter point from 1.5 percent to 1.75 percent, the first of three rate hikes expected in 2018 by the central bank and the sixth quarter-point increase since the […]
Read More....
---
Beloved by kids and landlords, but largely shunned by consumers this past holiday shopping season, Toys R Us has officially announced it is winding down operations and closing 735 stores, encompassing an estimated 29.3 million square feet of mostly big-box retail space. The Wayne, NJ-based toy retailer already had closed or had planned to close […]
Read More....
---
Even the best-performing and most well-located U.S. malls and shopping centers are beginning to feel the pinch of flat-lining rent growth and a vacancy uptick as e-commerce continues to take market share from brick-and-mortar retailers, and the retail sector enters the late stages of the real estate cycle. Despite a relatively strong finish for retailers […]
Read More....
---
Rising interest rates remain the top concern for commercial real estate executives this year, with 80 percent of respondents in a sentiment survey by a Chicago law firm expecting law firm expecting multiple rate increases amid clear expectations that the anticipated increases would begin to weigh on commercial property markets in 2018. For the second […]
Read More....
---
The nation's 25 largest banks, which collectively control more than $11 trillion in assets, reduced their exposure to commercial real estate loans across the board last month, reflecting an ongoing change in the CRE finance markets, and a softening in loan demand. The amounts on the largest banks' books for construction and development, multifamily and […]
Read More....
---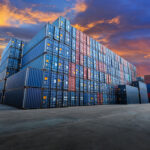 There was a special focus on how port-related issues are driving real estate development at last week's Bisnow National Industrial and Logistics Summit Northeast held in New York. Bisnow's Miriam Hall did a great report on the experts' view of commercial real estate market trends. Beyond the supply and demand of the current market, there […]
Read More....
---
Healthy economic growth combined with steady demand and favorable interest rates provided a backdrop for continued growth in CRE pricing through the final quarter and the full year of 2017, according to the latest release of CoStar Commercial Repeat Sale Indices (CCRSI) data. The equal-weighted U.S. Composite Index extended its streak of stronger growth with […]
Read More....
---