Regional Commercial Real Estate Trends
---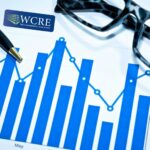 New Jersey lawmakers are making a new legislative push to help rid the state of its vacant and half-empty malls and office complexes, properties that have fallen victim both to e-commerce and a new preference in corporate America for urban settings. Under a bill that recently came out of committee in the state Legislature, "buildings […]
Read More....
---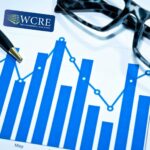 Plans by fast-food chain Taco Bell to open 300 new small-format restaurants across the country in the next four years are the latest being undertaken by a slew of major national brands experimenting with smaller stores to cut real estate costs and cater to urban millennials. Taco Bell, Nike, Target, and Nordstrom are just a […]
Read More....
---
Mall operators are taking a page from the playbook of their office counterparts and setting up retail incubators in some of the space left vacant by departed department and apparel store retailers. Offering retail and technology startups a shared space to test their concepts before actual shoppers, the new retail incubators working in the U.S. […]
Read More....
---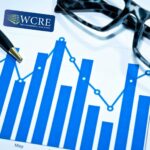 Spending on hotel, office, distribution, and other commercial and public buildings likely will expand for an unprecedented ninth-consecutive year in 2019, according to a consensus forecast by the country's top industry economists. The panel of experts from construction industry analytics company Dodge Data & Analytics, trade organization Associated Builders & Contractors, and others recently surveyed […]
Read More....
---
Industrial property sales outperformed other major commercial sectors across the country in the second quarter, driven by the popularity of online retailer Amazon and the migration of brick and mortar retailers to consumer-driven, e-commerce strategies. While sales in all four sectors of the national and Philadelphia commercial real estate market — office, industrial, retail and […]
Read More....
---
Robust commercial construction is projected to carry through the second half of 2018 and into next year, overcoming a shortage of skilled workers and any effects of tariffs on the cost of lumber, steel, and other building materials. Total spending on new construction and engineering in the U.S. commercial real estate market – including Philly […]
Read More....
---
Market Street West – the portion of Market Street running from City Hall to 21st Street – is seen by most Philadelphia office space brokers and investors as Center City's premier office district, and with good reason. Public transit access is exceptional along that corridor, which is home to more than 12 million square feet […]
Read More....
---
Bala Cynwyd's office market, while not currently experiencing five percent rent growth, currently is experiencing its highest occupancy rate in 15 years – 92 percent – and has seen gradual tightening annually since 2010. Coming out of the Great Recession, Bala Cynwyd struggled to compete for office tenants in the U.S. commercial real estate market […]
Read More....
---
For the first time in nearly three years, U.S. banks report they have loosened their lending requirements for some types of commercial real estate loans. The latest Federal Reserve survey of senior loan officers in the U.S. commercial real estate market – including Philly office space, Philly retail space and Philly industrial space – found […]
Read More....
---
In a boost not to just Atlantic City but to betting venues across the country, the Supreme Court this week overturned a 1992 federal law that had prohibited most states from authorizing sports betting. The court said the federal law violated constitutional principles limiting the federal government from controlling state policy involving this specific portion […]
Read More....
---
Retailers are focusing on their top-performing locations and shedding marginal stores with announced closures so far in 2018 totaling nearly 100 million square feet as demand for mall and shopping center space by retailers fell to its lowest level in six years in the first quarter. This U.S. commercial real estate market balancing act, which […]
Read More....
---
Placing their bets on a slowly rebounding local economy — and the prospects for legalized sports gambling in the state of New Jersey soon — investors are planning to re-open two shuttered casinos in Atlantic City this summer. Hard Rock International and an affiliate of Integrated Properties in Denver, both major players in the U.S. […]
Read More....
---