---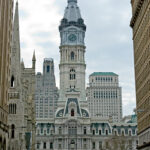 There have been some proposed modifications to the Philadelphia Mixed Income Housing Bill. On June 22, 2017, City Councilmember Maria Quiñones-Sanchez introduced a bill proposing to provide for new affordable housing […]
Read More....
---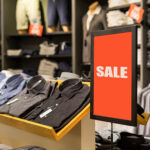 After being one of the few retail bright spots for several years coming out of the great recession, off-price department stores — such as Macy's Backstage and Nordstrom Rack — […]
Read More....
---
Let's set the stage for a Successful Commercial Move. Every move is challenging, but a commercial move has so many moving parts to it that it can seem like an […]
Read More....
---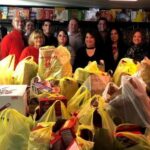 In its Fourth Year, WCRE's Thanksgiving Food Drive Brings A Community Together Wolf Commercial Real Estate (WCRE) wrapped up its fourth annual Thanksgiving Food Drive today by delivering 130 bags […]
Read More....
---
Numerous times over the past several years, rising Treasury yields have prompted commercial real estate investors to speculate how the end of historically low interest rates would influence property values. […]
Read More....
---
Let's look at ways to encourage office creativity. Most people think that working hard is the most effective way of working. However, that is not always the case. A great […]
Read More....
---
Do you own an older building or is your building subject to significant building code changes, if it needed to be rebuilt? If so, then you may need Building Ordinance […]
Read More....
---
The amount of uncalled or undrawn real estate investment capital, or "dry powder," has grown to staggering levels. This increase has come at a time when the investment climate remains […]
Read More....
---
Open Floor Plans: No issue generates more discussion in our industry than the architectural Pandora's box: commercial open floor plans. In cities like Philadelphia, the workforce now skews younger; millennials […]
Read More....
---