wolf commercial
---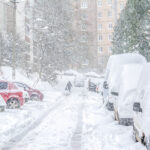 Winter weather is unpredictable and can have a large impact on your business. While maintaining business operations is always at the forefront of your mind, it is important to consider […]
Read More....
---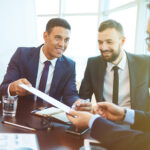 Commercial real estate players use letters of intent (LOIs) or term sheets all the time. Buyers and tenants present offers this way, often to see if a deal can be […]
Read More....
---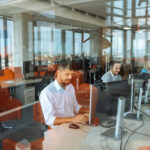 Let's look at tips to improve comfort and ergonomics at work. Sitting at a computer for the majority of your workday can negatively affect your health if your workstation isn't […]
Read More....
---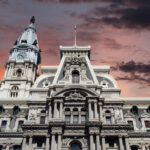 Is Philadelphia's proposed one percent tax on new construction a good compromise or a fools bargain? The Philadelphia City Council announced new legislation on April 11, 2018, that includes a new one […]
Read More....
---
WCRE is pleased to announce it has joined CORFAC International, a network of independently-owned, entrepreneurial commercial real estate firms with 78 collaborative offices worldwide. Under the new arrangement, the five-year-old […]
Read More....
---
KAISERMAN COMPANY APPOINTS WCRE AS EXCLUSIVE AGENT FOR 237,000 SQUARE FOOT SOUTHERN NEW JERSEY RETAIL & OFFICE PORTFOLIO Wolf Commercial Real Estate (WCRE) is pleased to announce that it has […]
Read More....
---
The goal of strategic workplace design is to create physical work environments that yield maximum results. Have you ever looked around your workspace and thought about whether it supports the […]
Read More....
---
FOR IMMEDIATE RELEASE Contact: Andrew Becker Phone: 856.449.5220 Email: andrew.becker@wolfcre.com 930 Harvest Drive Press Release PDF Balashine Properties Appoints WCRE Exclusive Leasing Agent For 930 Harvest Drive […]
Read More....
---
As we look towards 2017 in New Jersey, we are confident that commercial solar will continue to generate strong returns for landlords. In New Jersey, over 5,000 commercial properties have […]
Read More....
---
WCRE Third Quarter Report: Southern New Jersey Office Leasing Rebounds, Still Lags Behind 2015 Levels Office Leasing Posts Strongest Quarter of the Year, Investments, Sales, and Philadelphia Remain Areas Of […]
Read More....
---
If you own income-producing commercial property in New Jersey, you may have recently received a rental income and expense request by certified mail from the tax assessor for rental income […]
Read More....
---
Former Philadelphia Flyers, business leaders help commercial real estate firm raise tens of thousands for local causes through charity hockey game Blending a pro-sports fantasy camp with a corporate gala fundraiser was […]
Read More....
---