office space
---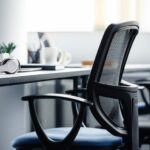 In our monthly surveys of 5,000 American workers and 500 U.S. employers, and in our numerous conversations with managers, a huge shift to hybrid work is abundantly clear for office and […]
Read More....
---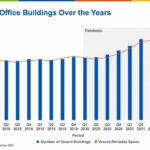 In the good times leading up to the first quarter of 2020, the number of office properties written off as vacant "zombies" had largely dwindled in size across most major […]
Read More....
---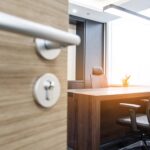 Effective 6 AM on June 4, 2021, employers had the green light to require their employees to return to the office. Gov. Phil Murphy's Executive Order No. 243 rescinds the […]
Read More....
---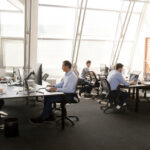 Let's look at How to Get the Most Out of Your Office Space. There's nothing worse than working in a cluttered cramped space from 9 to 5. The space you […]
Read More....
---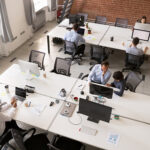 The open office presents some etiquette concerns. Let's examine Policies, Protocol and Politeness as it relates to the open office environment. Cost considerations and space utilization can direct an organization's decision […]
Read More....
---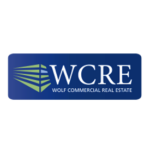 New Assignments Bring Additional 113,000 Square Feet Under Firm's Control March 1, 2018 – Marlton, NJ – Wolf Commercial Real Estate (WCRE) is pleased to announce that it has been […]
Read More....
---
How can you increase the return on your investment by utilizing office space? When a business makes an investment, they expect to see a return on that investment. So it […]
Read More....
---
The reception area or waiting lobby plays an integral part of your office. It's the first impression that an individual makes and can either help or deter business from you. […]
Read More....
---