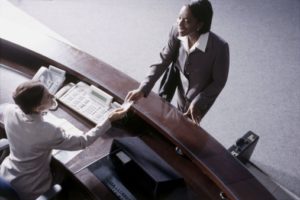 The reception area or waiting lobby plays an integral part of your office. It's the first impression that an individual makes and can either help or deter business from you. If you didn't know already, you spend a considerable amount of your day in your office. Being that your office is practically your home, your clients and potential clients will visit your home (office) frequently to conduct business and discuss other matters. Therefore, you must plan the architecture and interior of your office in such a way that promotes conversation and motivates you and your employees to achieve success.
The reception area or waiting lobby plays an integral part of your office. It's the first impression that an individual makes and can either help or deter business from you. We wanted to take this opportunity to discuss a few reasons as to why your reception area is important for your business:
Download Full Printable Article>>>
YOUR RECEPTION AREA SETS THE TONE FOR THE FUTURE
This is the first place where a visitor or client is received as he enters your office. By having a look at the reception area, a visitor can develop the first impression about how well managed is the organization. Since visitors are requested to wait in the reception area, there must be proper arrangements for their sitting and refreshments. Visitors sitting in the lobby are mostly alone, so they have ample amount of time to focus on their surroundings. Therefore, it is vital to keep everything in the lobby well arranged and in a proper shape. You should hire some dynamic individuals to manage your reception area efficiently.
IT AFFECTS THE VISITORS AND YOUR EMPLOYEES' MINDSET
Visitors come to your office from distant places. They may be a bit irritated due to traffic jams or a variety of other reasons. Therefore, your lobby should be designed and decorated in such a way that it provides comfort and relaxation to the visitor. Same is the case with your employees. They come to work daily with some or the other tension in their mind. So, the reception area should induce calmness and positivity in your employees.
IT HELPS IN IMPROVING BUSINESS RELATIONSHIPS
It is the first place where clients meet before proceeding to conference rooms. So, you should pay adequate attention to the level of comfort provided by the furniture placed in the reception area. You should make proper arrangements for air conditioning in this area and try to make the atmosphere vibrant. The talks held in this part of the office are really important and therefore its ambience can have a positive or negative effect on business relationships. The more comfortable the visitors are; the more fruitful is the communication.
HIRE A PROFESSIONAL RECEPTIONIST
You should appoint a competent receptionist to welcome the guests. He/she is the first person with whom the client has face to face interaction after entering your office. Hence, the receptionist should be soft spoken and well mannered. He/she should be an excellent communicator and be able to handle all the tasks carried on at the reception area. These tasks include maintaining visitors' list, scheduling appointments, receiving calls/emails and responding to them, prioritizing the tasks, etc.
Without question, the reception desk needs to be properly designed to help the receptionist perform all the activities comfortably. The reception desk should have ample space for storage to work. Designing a space with a reception area can be tricky, if you would like advice or input, be sure to think of the perfect balance between new and preowned office furniture.
FOR MORE INFORMATION CONTACT: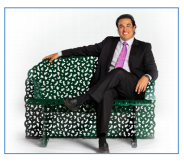 Josh Smargiassi: Principal
Boomerang, Inc.
P 856.582.0100
F 856.582.0104
www.boomerangofficefurniture.com