Josh Smargiassi
---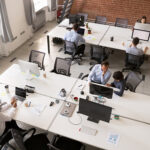 The open office presents some etiquette concerns. Let's examine Policies, Protocol and Politeness as it relates to the open office environment. Cost considerations and space utilization can direct an organization's decision […]
Read More....
---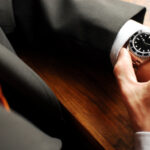 Let's look at how to increase productivity at work. So many tasks, so little time. Do you ever complete your workday feeling like you couldn't achieve everything you wanted to? It […]
Read More....
---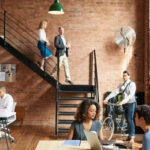 It's tempting to consider open floor office design for your new headquarters, but is open floor office design good for business? Open floor offices advertise their collaborative environment and cheap […]
Read More....
---
Let's look at ways to encourage office creativity. Most people think that working hard is the most effective way of working. However, that is not always the case. A great […]
Read More....
---
In recent times, more and more companies are focusing on a collaborative work environment. Workspaces that allow the employees to work together will improve the overall performance of the company, […]
Read More....
---
The reception area or waiting lobby plays an integral part of your office. It's the first impression that an individual makes and can either help or deter business from you. […]
Read More....
---
Lets explore office design trends for 2017. With the developing workforce becoming more mobile, it's important to make your working place inspiring and fun to be inside of. With large […]
Read More....
---
Supporting "Generation Y" at Work: Implications for Business (PDF) By Knoll, Inc – October 23, 2015 This report presents insights from studies on Gen Y conducted by Knoll as well […]
Read More....
---