Why You Need a Collaborative Work Environment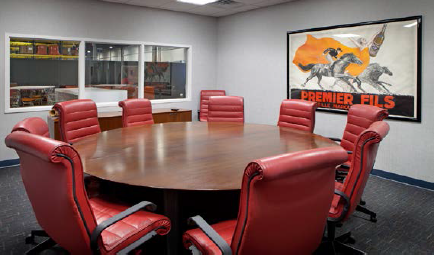 In recent times, more and more companies are focusing on a collaborative work environment. Workspaces that allow the employees to work together will improve the overall performance of the company, including morale. When the morale of a company is high, employees naturally are motivated to work as a team. Instead of working in an isolated cubicle or desk, people are more keen to join in a community setting or potential work table. With the proper community work table, setting, or conference table, your employees will get an opportunity to interact with each other, share stories, and exchange more productive ideas.
HERE ARE THE BENEFITS OF IMPLEMENTING A COMMUNITY WORK TABLE AT THE OFFICE:
Improve the work experience
Researchers found that people working in a collaborative work environment are more content with their work life. In a community workspace, employees will naturally come together from different projects or even from different offices. Take what we did here at Boomerang. In one of our conference rooms is a large circular table.
This allows all of us to sit at the table, no different from one another. The stress is low, but motivation is high. When people from different levels get an opportunity to share the workspace, they can help each other. Whether that is personally or professionally.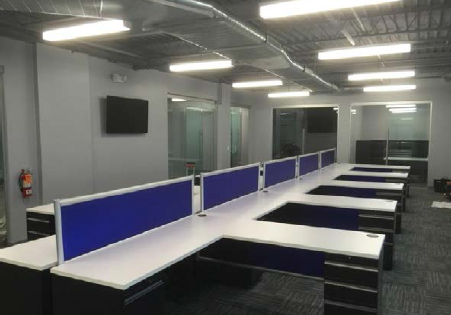 Controlled Environment
Shared tables have a more stress-free environment as there is more interaction. Co-workers in the shared work table can create a sense of discipline and a working structure to make them feel more motivated. Making the office, human – Each collaborative work environment has its own vibe. The idea of sharing a table at work helps greatly in team building. The managers and the employees can understand each other's needs. The stiffness goes away and allows the team to become more productive.
Companies should encourage these type of work settings as they promote the sense of community beyond the meeting rooms. This kind of collaborative work environment also helps in organizing training programs, networking events, and corporate meetings. As people sit together for the better half of their day,
they come to know about each other's problems, and can find out a way to solve them.
If you're looking to grow the community within your office, we want to speak to you directly. Reach out to your favorite South Jersey Pre-Owned Office Furniture company to get a quote. www.boomerangofficefurniture.com