Wolf Announces PA School Re-Opening Plan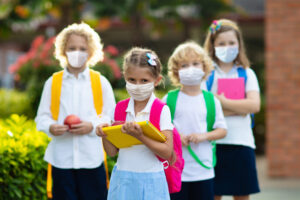 Pennsylvania elementary and secondary schools in the state's yellow and green phases can resume in-person instruction and activities starting July 1, provided they create an approved safety plan, Gov. Tom Wolf announced Wednesday.
Plans must encompass several elements, including identifying a pandemic coordinator or team to lead response efforts. There must be steps in place to protect high-risk children and staff, as well as processes for monitoring students and staff for symptoms.
The safety plan must also include guidelines for hygiene practices and processes for cleaning and disinfecting. The plan must address the use of face masks, protocols for social distancing, and procedures for restricting large gatherings.