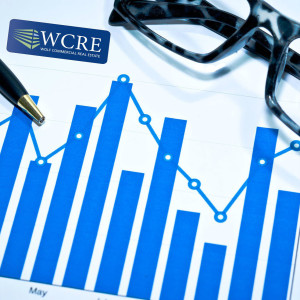 The year 2015 was a very good year for U.S. office space sales, the best in fact since the Great Recession. With increased demand and restricted levels of construction contributing to tightening space availability in metro areas nationwide, U.S. office space net absorption exceeded 100 million square feet for the first time since the crippling recession and the national office vacancy rate dropped another half-percentage point in the year ended 2015.
Since climbing to 13.2% at the peak of the recession, the U.S. office vacancy rate has been on a downward trend.  In 2015, the vacancy rate dropped to 10.8%, down from 11.3% in 2014, according to the CoStar Group's recent State of the U.S. Office Market 2015 Review and Forecast.
Vacancies were down in 64% of U.S. office submarkets and 56% of metro office markets in fourth quarter of 2015, according to CoStar, whose analysts predict office vacancy rates to continue dropping, reaching about 10% in 2017.
Driven by an "overwhelmingly strong" market that is anticipated to continue into the next quarter, the investment market soared, with preliminary office asset sales rising almost 18% in 2015 to reach $152 billion, CoStar's economists said.
The CoStar report said the biggest annual vacancy improvements were in the Atlanta, Miami and Nashville markets, each of which outperformed San Francisco, Seattle and Boston, a clear indication of a momentum shift in office market strength away from the technology and energy metros that fueled the economic recovery and expansion and toward markets that were hit by the recession's housing bust. The office vacancy rate declines in San Francisco appeared to be slowing in the fourth quarter as new office supply was introduced to the market, the review and forecast said.
As expected, Silicon Valley markets experienced the strongest annual occupancy gains. But with the 2015 shift away from higher occupancy in markets driven by energy or technology, a solid eight of the 13 markets with the highest year-over-year occupancy improvements were outside the energy and technology areas.  Big-tenant markets like Atlanta and Dallas instead are showing occupancy results, CoStar reported.
Although American consumers are benefiting from lower gas prices, some geographical areas and parts of the economy have been negatively impacted by the drop in energy pricing, its effect on the stock markets, and global economic instability, according to the report. The S&P 500 is down about 11% since the May 2015 peak, partly because of weakness in energy-related stocks.  In addition, technology stocks have declined more than 10%.
Tech remains among the most volatile markets, with markets such as San Jose, San Francisco, Boston, Raleigh, Austin and Seattle waiting to see how lower private and public market valuations will affect hiring, the economists reported.
Apple and Samsung Electronics were among the large companies that warned recently of a tech sector slowdown in 2016, blaming global economic volatility and declining demand.
And Yahoo has announced plans to reduce its workforce by another 15%, or 1,700 jobs; rid itself of surplus real estate; close five worldwide offices; and consider "strategic alternatives" to possibly sell or spin off its core search engine and web portal business, CoStar said. In December, Yahoo was already looking to sell a 48-acre tract near Levi Stadium in Santa Clara that originally had been intended for an expansion project.
Despite growing concerns in the energy and technology sectors, the continuing momentum from 2015's strong performance in the U.S. office space market and the commercial real estate market overall is anticipated to continue solidly into 2016, CoStar predicted.
Annual net absorption of U.S. office space jumped to 101 million square feet in 2015, up from 93 million square feet the year before.  Developers delivered 64 million square feet of U.S. office space, up 41% from 2014.  Although the amount of new space under construction has declined over the past two quarters, it showed a modest 7% increase for year over year, ending 2015 at 126 million square feet at year – close to the historical yearly average since 2000.
Annual rent growth stood at 4.4% at year-end 2015, exceeding 2014's growth of 3.8%, CoStar said, adding that rents were particularly strong in CBDs such as San Francisco at 19.4% and Raleigh, NC at 13.9%. Even rents in the urban core of Atlanta and Detroit grew by 11.2% and 10.5%, respectively.
For more information about Philly office space or other Philadelphia commercial properties, please call 215-799-6900 to speak with Jason Wolf (jason.wolf@wolfcre.com) or Leor Hemo (leor.hemo@wolfcre.com) at Wolf Commercial Real Estate, a leading Philadelphia commercial real estate brokerage firm that specializes in Philadelphia office space.
Wolf Commercial Real Estate is a Philadelphia commercial real estate broker that specializes in Philly office space, providing a full range of Philadelphia commercial real estate listings and services, marketing commercial offices, medical properties, industrial properties, land properties, retail buildings and other Philadelphia commercial properties for buyers, tenants, investors and sellers.
Wolf Commercial Real Estate, a Philadelphia commercial real estate broker with extensive expertise in Philadelphia commercial real estate listings, provides unparalleled expertise in matching companies and individuals seeking new Philadelphia office space with the Philadelphia commercial properties that best meets their needs.  As experts in Philadelphia commercial real estate listings and services, the team at our Philadelphia commercial real estate brokerage firm provides ongoing detailed information about Philadelphia commercial properties, including Philadelphia office space, to our clients and prospects to help them achieve their real estate goals.  If you are looking for Philly office space for sale or lease, Wolf Commercial Real Estate is the Philadelphia commercial real estate broker you need — a strategic partner who is fully invested in your long-term growth and success.
Please visit our websites for a full listing of South Jersey and Philadelphia commercial properties for lease or sale through our Philadelphia commercial real estate brokerage firm.