Tag Archives:
PREIT
---
WCRE | CORFAC International is pleased to announce that it has been appointed by PREIT as the exclusive office leasing agent to market +/-23,427 square feet at the former Mercy Health Care space located within the Plymouth Meeting Mall in Plymouth Meeting, PA.
Download Printable Article (PDF) >>>
This unique 23,427 square-foot leasing opportunity is already fit out as premier medical space and located directly adjacent to LEGOLAND and Boscov's. The Plymouth Meeting Mall is finishing an anchor redevelopment that will be bringing Dick's Sporting Goods, Edge Fitness, and Burlington and will be completed in fall of 2019. The mall has a strategic location at the intersection of four of Philadelphia's most heavily trafficked roadways featuring over 260,000 vehicles per day. The proximity to I-476 and the Pennsylvania Turnpike provides excellent accessibility to the major employment hubs of Philadelphia, Conshohocken, Blue Bell, Radnor and more with a population of over 5,000,000 people within a 45-minute drive.
Surrounded by brand name retail, state-of-the-art entertainment and numerous restaurants, the Plymouth Meeting Mall offers a great location for a medical user to be adjacent to numerous retail attractions.
"We are excited to continue our partnership with PREIT and to be a part of the anchor redevelopment project at the Plymouth Meeting Mall. PREIT is a first-class retail owner in our region as seen with the vision in the anchor redevelopment project completing at the Plymouth Meeting Mall," said Jason Wolf, managing principal of WCRE.
WCRE's Vice President and Principal Chris Henderson, Mitch Russell, and Ty Martin will be working closely with PREIT to facilitate the leasing of this well-trafficked property.
"Offering this fully built out office space adjacent to these sought after amenities including five sit down restaurants, best in class shopping and a full service fitness center, makes this a preferred location for end users looking to capitalize on the synergies afforded by this unique to suburban work/ shop/dine experience" said Joe Aristone, EVP & Head of Leasing PREIT.
A marketing brochure is available upon request and additional information can be found at the links below.
PREIT – The Plymouth Meeting Mall
About WCRE
WCRE is a full-service commercial real estate brokerage and advisory firm specializing in office, retail, medical, industrial and investment properties in Southern New Jersey and the Philadelphia region. We provide a complete range of real estate services to commercial property owners, companies, banks, commercial loan servicers, and investors seeking the highest quality of service, proven expertise, and a total commitment to client-focused relationships. Through our intensive focus on our clients' business goals, our commitment to the community, and our highly personal approach to client service, WCRE is creating a new culture and a higher standard. We go well beyond helping with property transactions and serve as a strategic partner invested in your long-term growth and success.
Learn more about WCRE at www.wolfcre.com, on Twitter & Instagram @WCRE1, and on Facebook at Wolf Commercial Real Estate, LLC. Visit our blog pages at www.southjerseyofficespace.com, www.southjerseyindustrialspace.com, www.southjerseymedicalspace.com, www.southjerseyretailspace.com, www.phillyofficespace.com, www.phillyindustrialspace.com, www.phillymedicalspace.com, and www.phillyretailspace.com.
About PREIT
PREIT (NYSE:PEI) is a publicly traded real estate investment trust that owns and manages quality properties in compelling markets. PREIT's robust portfolio of carefully curated retail and lifestyle offerings mixed with destination dining and entertainment experiences are located primarily in the densely-populated eastern U.S. with concentrations in the mid-Atlantic's top MSAs. Since 2012, the Company has driven a transformation guided by an emphasis on portfolio quality and balance sheet strength driven by disciplined capital expenditures. Additional information is available at www.preit.com or on Twitter or LinkedIn.
Funding Project Infrastructure
Application Period Open for Commonwealth Financing Authority Multimodal Grants.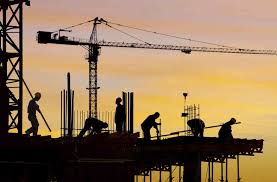 In 2013, Pennsylvania passed Act 89, legislation that created new funding for investment in transportation projects statewide. One notable element of the bill was the creation of a Multimodal Fund for non-highway capital needs. By the fifth year of the fund, nearly $144 million in will be awarded annually to public and private entities for transportation-related projects statewide. Beginning on March 1st, applications are being accepted for the latest round of funding.
Broadly defined, the multimodal grants are available for planning and capital projects related to ports and waterways, freight and passenger rail, aviation, transit, and bicycle and pedestrian use. Eligible applicants are municipalities, councils of government, private businesses and nonprofits, economic development organizations, public transportation agencies, or railroad and port operators.
Many multimodal grants are used for capital improvements that are purely public in nature, such as the Delaware River Waterfront Corporation's project to improve Spring Garden Street in the area of I-95. However, multimodal funding can be used to supplement construction of private developments under the banner of streetscape and pedestrian improvements. Examples of recent projects in Philadelphia include:
AIMCO and the City of Philadelphia are collaborating on the redevelopment of Park Towne Place, an 18-story residential and retail complex. A multimodal grant will fund street and sidewalk repairs, the installation of ADA sidewalks and drive entries, lighting and signage, and the upgrading of shuttle stops along the adjacent Benjamin Franklin Parkway.
Children's' Hospital of Philadelphia (CHOP) will use a grant to help fund the construction of a pedestrian bridge and stairway to link its main campus to the Schuylkill Banks/River Trail. The project will provide a safer crossing over an active rail line.
The Pennsylvania Real Estate Investment Trust (PREIT) received a grant to renovate the entrances and exits along 9th and 10th streets at the Gallery Mall. The funds will make the area safer and more accessible with improved lighting, streetscapes and signage.
Grants can range anywhere from $500,000 to $3 million. Matching funds are required and project expenditures must take place within certain timeframe to qualify for reimbursement.
There are actually two separately-administered multimodal programs, each with its own set of deadlines. One is jointly administered by the Commonwealth Financing Authority (CFA) and Department of Community and Economic Development (DCED). The application period for CFA/DCED multimodal grants runs from March 1, 2016 to July 3, 2016. Projects will be awarded at the November 2016 CFA board meeting.
The other multimodal fund is administered by the Pennsylvania Department of Transportation (PennDOT); the next application period is expected to open later in 2016. Qualifying applicants may apply to both the CFA/DCED and PennDOT programs for the same project.
Public incentives can be a useful tool for making a project economically viable, but should not be viewed as a primary source of funding. Applicants should also be aware that additional advocacy may be needed as part of a successful application.
If you are developing a project which may qualify for funding, the professionals at Wolf Commercial Real Estate can provide advice on a variety of successful strategies for pursing public and private sources of funding.
For more information:
http://www.newpa.com/programs/multimodal-transportation-fund/
http://www.penndot.gov/ProjectAndPrograms/MultimodalProgram/Pages/default.aspx#.VtSnm_krLIV
For more information about Philly or New Jersey office space, Philly or South Jersey retail space or other Philadelphia and Southern New Jersey commercial properties, please call 215-799-6900 or 856-857-6300 to speak with Jason Wolf (jason.wolf@wolfcre.com) Leor Hemo (leor.hemo@wolfcre.com) or Lee Fein (lee.fein@wolfcre.com) at Wolf Commercial Real Estate, a leading Philadelphia commercial real estate brokerage firm with expertise in Philly office space and Philly retail space.
Wolf Commercial Real Estate is a Philadelphia commercial real estate broker that provides a full range of Philadelphia commercial real estate listings and services, marketing commercial offices, medical properties, industrial properties, land properties, retail buildings and other Philadelphia commercial properties for buyers, tenants, investors and sellers.
Wolf Commercial Real Estate, a Philadelphia and South Jersey commercial real estate broker that specializes in Philadelphia and Southern New Jersey commercial real estate listings, provides unparalleled expertise in matching companies and individuals seeking new Philly and New Jersey office space or Philly and South Jersey retail space with the Philadelphia and Southern New Jersey commercial properties that best meets their needs.  As experts in Philadelphia and New Jersey commercial real estate listings and services, the team at our Philadelphia and South Jersey commercial real estate brokerage firm provides ongoing detailed information about Philadelphia and New Jersey commercial properties to our clients and prospects to help them achieve their real estate goals.  If you are looking for Philly or New Jersey office space or Philly or South Jersey retail space for sale or lease, Wolf Commercial Real Estate is the Philadelphia and Southern New Jersey commercial real estate broker you need — a strategic partner who is fully invested in your long-term growth and success.
Please visit our websites for a full listing of South Jersey and Philadelphia commercial properties for lease or sale through our Philadelphia commercial real estate brokerage firm.
For More Information Contact: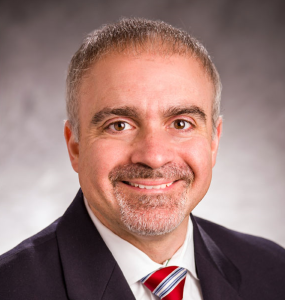 Anthony V. Mannino, Esq.
P: 215 799 6900
D: 215 799 6140
F: 856 283 3950
M: 215 470 6084
anthony.mannino@wolfcre.com