Tag Archives:
nj
---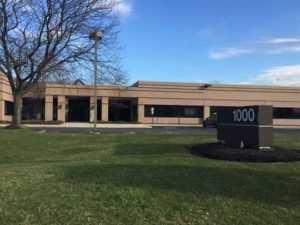 May 17, 2018 – Marlton, NJ – WCRE is proud to have played a key role in helping the Kingsway Learning Center & Services consolidate its Moorestown and Haddonfield campuses into a new site in Voorhees. The school leased the 73,000 square foot building at 1000 Voorhees Drive with plans to relocate its pre-school, elementary, and secondary programs for its 175 students to a single site starting with the 2018-2019 school year.
Previously WCRE exclusively represented the buyer of 1000 Voorhees Drive during its acquisition of the property. Then the firm's educational and institutional client services group secured Kingsway as the tenant. Both phases of this transaction add to WCRE's growing number of assignments of educational and institutional properties in the Philadelphia and Southern New Jersey region. This highly specialized sector is an area of strength and growth for WCRE.
"The Kingsway team is very pleased with the way WCRE handled this project, and we're grateful for their help in establishing our new home, "said Phil Rodriguez, Chief Operating Officer at Kingsway.
WCRE's Vice President & Principal, Chris Henderson noted the complexity involved in matching the parties according to their needs. "This showcases our ability to work with multiple parties to structure a long-term investment and development transaction that will provide excellent outcomes for everyone involved," Henderson said.
About WCRE
WCRE is a full-service commercial real estate brokerage and advisory firm specializing in office, retail, medical, industrial and investment properties in Southern New Jersey and the Philadelphia region. We provide a complete range of real estate services to commercial property owners, companies, banks, commercial loan servicers, and investors seeking the highest quality of service, proven expertise, and a total commitment to client-focused relationships. Through our intensive focus on our clients' business goals, our commitment to the community, and our highly personal approach to client service, WCRE is creating a new culture and a higher standard. We go well beyond helping with property transactions and serve as a strategic partner invested in your long-term growth and success.
Learn more about WCRE online at www.wolfcre.com, on Twitter & Instagram @WCRE1, and on Facebook at Wolf Commercial Real Estate, LLC. Visit our blog pages at www.southjerseyofficespace.com, www.southjerseyindustrialspace.com, www.southjerseymedicalspace.com, www.southjerseyretailspace.com, www.phillyofficespace.com, www.phillyindustrialspace.com , www.phillymedicalspace.com and www.phillyretailspace.com.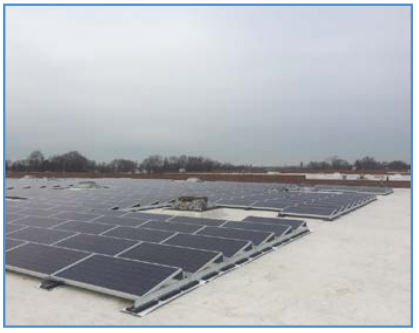 As we look towards 2017 in New Jersey, we are confident that commercial solar will continue to generate strong returns for landlords. In New Jersey, over 5,000 commercial properties have already adopted solar energy. Many more commercial property owners have considered solar energy. In addition, solar can help to differentiate a property and retain or attract tenants.
Reasons to be Optimistic about NJ Commercial Solar
1. Costs are Down
2. 30% ITC was Extended
3. Depreciation (Bonus MACRS) was Extended
4. SREC is Stable
5. Safety is Improved
1) COSTS
Solar panel costs have declined 30% – in just the last 12 months. As the global solar manufacturing industry grows, manufacturing improvements and scale efficiencies continue to drive down the cost of a solar panel. If you received a quote for a commercial solar installation more than 6 months ago, it might be time to refresh that quote.
2) 30% ITC
The ITC or Investment Tax Credit is a 30% tax credit on the cost of a commercial solar project. So, if a solar project costs $1 million, then you are entitled to a tax credit of $300,000. This credit is not a deduction, but is a full credit against tax liability due to the IRS. The 30% ITC was extended by Congress in December 2015 and now extends through December 31, 2019.
3) DEPRECIATION (BONUS MACRS)
In addition to the 30% ITC, the IRS allows an accelerated depreciation schedule for solar – almost 70% of the project cost can be deducted in the first two years. Solar projects completed in 2017 still qualify for this 50% bonus. This benefit was extended by Congress in 2015 and greatly enhances the tax advantages from a solar installation.
4) SREC
The SREC is another source of income from a commercial solar project. The value of the NJ SRECs (Solar Renewable Energy Certificates) continues to support strong returns on investment (ROI). There are many strategies to secure stable SREC pricing for the long-term. Your solar developer/installer should establish the optimal SREC strategy for your project before starting construction.
5) SAFETY
New technologies allow for much safer commercial solar installations. Solar panels can now be monitored and shut down individually. This allows solar companies to de-energize the panels when personnel operate on the roof. In addition, monitoring each individual panel maximizes output and increases income generated. This safety configuration will become more common in 2017 and should be considered on every commercial installation. Again, if your commercial solar proposal is over 6 months old, it might be time to request a refreshed quote from an experienced solar installer that now includes these solar panel optimizers.
ABOUT US
Keith Peltzman is president and founder of Independence Solar with offices in Cherry Hill, NJ and Boston, MA. Independence Solar is a turnkey installer of commercial solar energy. Since 2007, the team
has developed and built over $200 million of solar projects, including the largest rooftop solar array (9 MW) in North America at the Gloucester Marine Terminal in NJ. Independence Solar forges long-term partnerships to maximize returns on our customers' commercial solar energy investments.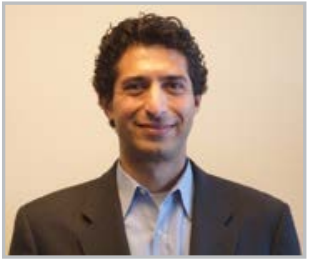 Keith Peltzman
President & Founder
1008 Astoria Boulevard
Suite E
Cherry Hill, NJ 08003
856.393.1250