Tag Archives:
title insurance
---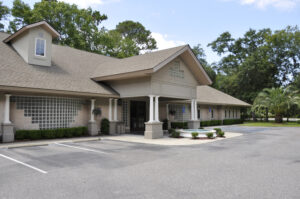 What is title insurance? Title insurance has been around for hundreds of years, yet most people still do not truly understand the what is title insurance, what is its purpose and what is it there for. You know you need it to buy or refinance a property. It can cost a lot depending on price of your property or loan amount. But what does title insurance really do for you and do you really need it?
You should always protect yourself by purchasing a title insurance policy. Title insurance is an agreement to indemnify against damage or loss from a defect in title as evidenced by a policy of title insurance to a specific parcel or real property.
Just What is Title Insurance Anyway (PDF Download) >>>
What is Title Insurance and How Does It Function?
There are two types of policies available: Owners Policy and Loan Policy. An owner's policy insures an owner of any type of real property against loss by reason of those matters covered under the policy of insurance for as long as they own that property. A lender's policy insures the lender has priority by way of a security instrument that protects them over claims that others may have in the property.
For example, let's say you are looking to buy a property that has an old mortgage showing up on public records that was given to the current owner 20 years ago. Mr. Seller is saying it was paid off a long time ago. If you purchased your property without title insurance from that seller and the lender whose mortgage was still showing up on title comes knocking on your door for final payment because Mr. Seller lied, guess who will be losing their home to a potential foreclosure? YOU.
You see, with title insurance, we review the history of public records that include mortgages, judgments, liens, and other encumbrances that may affect your property after you purchase it. We minimize the risk by addressing all the potential issues that could become claims and eliminate them so that we can provide free and clear title to you, the buyer.
Title companies provide a number of services to all of the parties in a real estate transaction. Not only do they provide the final title policy which is the ultimate proof of insurance on the property, they also provide assurances that the transfer of title takes place in a timely manner and that the interest of the buyers and lenders are protected under the terms and conditions of the policy. One major responsibility of a title company is ensuring that all parties receive their funds efficiently and securely.
Title insurance is different from other lines of insurance that most people are familiar with (homeowners, car insurance, etc). These other types of insurances assume risks providing financial protection for losses that may arise from an unforeseen future event such as a fire, theft or accident. With title insurance, you pay a one-time premium at the time of closing, unlike the other types of insurance which are typically paid on an annual basis.
For more information on title insurance, please visit our website at: www.deedsearchers.com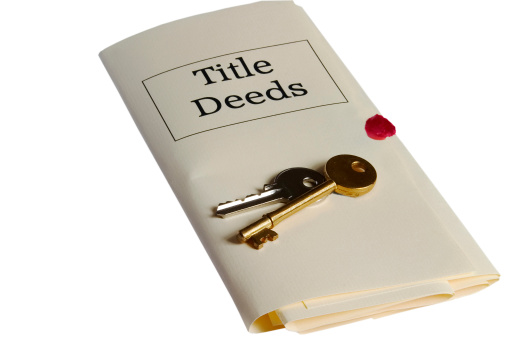 What is the importance of title insurance in commercial real estate? Purchasing a commercial property for some can be both daunting and exciting. It is important to note that purchasing title insurance for any commercial transaction is imperative, and finding out that title is "clean or "clear," will ease some of those overwhelming thoughts.
Clear Title is defined as title without any kind lien or encumbrances from creditors or other parties and poses no question as to who is the legal owner. Commercial Real Estate involves high risks for the buyer, seller and the lender who have a vested interest in the overall transaction. Although viewed as a mere formality in the residential transaction process, it is an integral part of both the due diligence phase and the closing process due to the typical high acquisition cost of commercial real estate.
Title Insurance, by definition, "is an insurance policy that covers the loss of ownership in property due to legal defects." What defines those defects?
1. Undisclosed heirs
2. Illegal Deeds
3. Forgery
4. Errors in public records
5. Liens and encumbrances that have not been properly removed
6. Unknown easements
7. Survey Issues
In the title search process, most of these defects should be uncovered and corrected. However, on the outside chance something is missed, such as a prior lien, your policy is in place to cover you.
All lenders require a buyer to get title insurance if they are taking out a mortgage. More specifically, they are looking for a lenders title insurance policy, which only protects their interest. An owner's policy can also be purchased, and this protects the owner and their heirs for as long as they have interest in the property. If the property is being bought for cash, it is up to the buyer whether or not to obtain a policy. However protection when purchasing any asset is key and the cost far outweighs the potential loss.
A new buyer or the most experienced one can learn more about the process of title insurance from a real estate attorney or title company that specializes in commercial transactions. Most title companies either work in conjunction with an attorney to provide settlement on the deal or with the purchaser directly.
Purchasing title insurance is just one of the items necessary in the due diligence process prior to purchasing a property. Whether you are purchasing your first commercial property or your tenth, having a seasoned real estate attorney and title company as part of your team will set you up for a successful closing.
FOR MORE INFORMATION: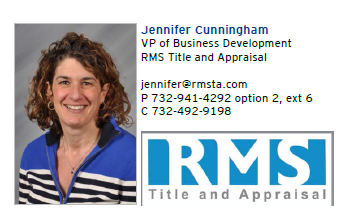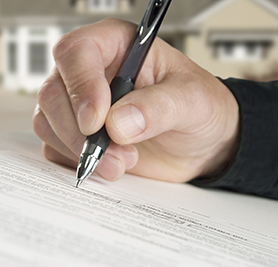 Important changes to commercial title insurance are taking place this year. This article, by Annemarie Caruso, of Surety Title, explains many of these changes.
By Annemarie Caruso, Business Development, Surety Title Company, LLC May 27, 2016
There have been significant changes in 2016 for the American Land Title Association (ALTA) pertaining to minimum survey standards, as well as an approved rate increase for title insurance premiums in Pennsylvania.
The ALTA Survey Standards were first adopted in 1962 as an effort to have the land surveyors provide surveys that were consistent and contained the features required for underwriting purposes. The commercial real estate market refers to this survey as the ALTA/NSPS (previously the "ALTA/ACSM") Land Title Survey, also known as the "ALTA Survey". The ALTA Survey must meet minimum standards set forth by the American Land Title Association (ALTA) and the National Society of Professional Surveyors (NSPS), formally the American Congress of Surveying and Mapping (ACSM), in order to meet reliability requirements for insurance purposes.
An ALTA Survey depicts items not shown on a typical boundary survey. The ALTA Survey is a comprehensive boundary survey which includes, but is not limited to, all improvements, easements and matters of record that are disclosed by the Title Commitment to Issue Title Insurance. In certain circumstances, the title company may remove the standard survey exception, in its entirety, from the policy or take an exception to the policy addressing specific items as shown on the ALTA/NSPS Survey. This type of survey is preferred by parties engaged in commercial transactions as it provides nearly all the information required when acquiring, selling or lending in a transaction.
Changes To Commercial Title Insurance This Year
Effective Tuesday, February 23, 2016, the ALTA/NSPS adopted changes to the listing of items to be included in a standard survey, known as the "Table A Items". The "check the box" items on Table A have been updated in some useful ways that will modify what appears on a typical survey.
The following are the Table A Items that have been significantly changed for an ALTA/NSPS Land Title Survey:
ITEM 6(a) and 6(b), ZONING INFORMATION TO BE PROVIDED BY CLIENT, NOT TITLE COMPANY
ITEM 8, SUBSTANTIAL FEATURES OBSERVED BY THE SURVEYOR
ITEM 9, PARKING AREAS
ITEM 11, LOCATION OF UTILITIES.
ITEM 13, NAMES OF ADJOINING OWNERS BASED ON CURRENT TAX RECORDS.
ITEM 18, DELINEATION OF WETLANDS
ITEM 18, NO NEED TO SHOW CERTAIN ENVIRONMENTAL AREAS) ON THE SURVEY.
ITEM 19, OFF-SITE EASEMENTS OR SERVITUDES
ITEM 20, PROFESSIONAL LIABILITY INSURANCE
(Note: Table items 1., 2., 3., 4., 5., 7., 10., 12., 14., 15., 16., and 17. Have no significant changes)
In addition to the ALTA/NSPS Survey requirements, there have been significant rate changes for Pennsylvania. Effective May 1, 2016, the Title Insurance Rating Bureau of Pennsylvania (TIRBOP) instituted an amended Manual of Title Insurance for the Commonwealth of Pennsylvania. All closings occurring on or after May 1, 2016, are subject to a 12% premium rate increase, which is reflected in the new Schedules of Rates in the manual. The new rate program is applicable to both Residential and Commercial sale and nonsale transactions. For example, the title insurance premium for $250,000 in coverage in a purchase transaction will increase from $1,650.00 to $1,880.00. The last increase in Pennsylvania Title Insurance rates was July 1 of 2012.
Although approved months ago, the industry had remained largely silent on publicizing the rate increase, not wanting to aggravate consumers with additional real estate settlement costs during an otherwise auspicious and opportunistic industry cycle. Regardless of the premium increase, title insurance remains a significant aspect of a property owner's due diligence process. The title insurance owner's policy protects property owners for the entire duration that the real estate is owned by the insured.
Note, TIRBOP has also made changes to several policy forms and endorsements as well as the closing protection letter.
For additional information on the changes to the ALTA/NSPS Land Title Survey standards or the TIRBOP rates and forms, please contact your Title Agency Representative at Surety Title Company, LLC.
For more information contact: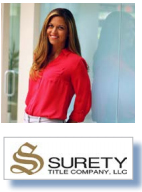 Annemarie Caruso
Business Development
acaruso@surety-title.com
Cell: 267-698-9390
Direct: 215-394-4321
Office: 856-988-8900
E-Fax: 856-857-6737
530 S. 2nd St., Suite 109
Philadelphia, PA 19147
11 Eves Drive, Suite 150
Marlton, NJ 08053