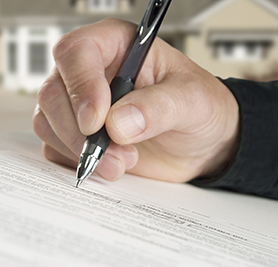 Important changes to commercial title insurance are taking place this year. This article, by Annemarie Caruso, of Surety Title, explains many of these changes.
By Annemarie Caruso, Business Development, Surety Title Company, LLC May 27, 2016
There have been significant changes in 2016 for the American Land Title Association (ALTA) pertaining to minimum survey standards, as well as an approved rate increase for title insurance premiums in Pennsylvania.
The ALTA Survey Standards were first adopted in 1962 as an effort to have the land surveyors provide surveys that were consistent and contained the features required for underwriting purposes. The commercial real estate market refers to this survey as the ALTA/NSPS (previously the "ALTA/ACSM") Land Title Survey, also known as the "ALTA Survey". The ALTA Survey must meet minimum standards set forth by the American Land Title Association (ALTA) and the National Society of Professional Surveyors (NSPS), formally the American Congress of Surveying and Mapping (ACSM), in order to meet reliability requirements for insurance purposes.
An ALTA Survey depicts items not shown on a typical boundary survey. The ALTA Survey is a comprehensive boundary survey which includes, but is not limited to, all improvements, easements and matters of record that are disclosed by the Title Commitment to Issue Title Insurance. In certain circumstances, the title company may remove the standard survey exception, in its entirety, from the policy or take an exception to the policy addressing specific items as shown on the ALTA/NSPS Survey. This type of survey is preferred by parties engaged in commercial transactions as it provides nearly all the information required when acquiring, selling or lending in a transaction.
Changes To Commercial Title Insurance This Year
Effective Tuesday, February 23, 2016, the ALTA/NSPS adopted changes to the listing of items to be included in a standard survey, known as the "Table A Items". The "check the box" items on Table A have been updated in some useful ways that will modify what appears on a typical survey.
The following are the Table A Items that have been significantly changed for an ALTA/NSPS Land Title Survey:
ITEM 6(a) and 6(b), ZONING INFORMATION TO BE PROVIDED BY CLIENT, NOT TITLE COMPANY
ITEM 8, SUBSTANTIAL FEATURES OBSERVED BY THE SURVEYOR
ITEM 9, PARKING AREAS
ITEM 11, LOCATION OF UTILITIES.
ITEM 13, NAMES OF ADJOINING OWNERS BASED ON CURRENT TAX RECORDS.
ITEM 18, DELINEATION OF WETLANDS
ITEM 18, NO NEED TO SHOW CERTAIN ENVIRONMENTAL AREAS) ON THE SURVEY.
ITEM 19, OFF-SITE EASEMENTS OR SERVITUDES
ITEM 20, PROFESSIONAL LIABILITY INSURANCE
(Note: Table items 1., 2., 3., 4., 5., 7., 10., 12., 14., 15., 16., and 17. Have no significant changes)
In addition to the ALTA/NSPS Survey requirements, there have been significant rate changes for Pennsylvania. Effective May 1, 2016, the Title Insurance Rating Bureau of Pennsylvania (TIRBOP) instituted an amended Manual of Title Insurance for the Commonwealth of Pennsylvania. All closings occurring on or after May 1, 2016, are subject to a 12% premium rate increase, which is reflected in the new Schedules of Rates in the manual. The new rate program is applicable to both Residential and Commercial sale and nonsale transactions. For example, the title insurance premium for $250,000 in coverage in a purchase transaction will increase from $1,650.00 to $1,880.00. The last increase in Pennsylvania Title Insurance rates was July 1 of 2012.
Although approved months ago, the industry had remained largely silent on publicizing the rate increase, not wanting to aggravate consumers with additional real estate settlement costs during an otherwise auspicious and opportunistic industry cycle. Regardless of the premium increase, title insurance remains a significant aspect of a property owner's due diligence process. The title insurance owner's policy protects property owners for the entire duration that the real estate is owned by the insured.
Note, TIRBOP has also made changes to several policy forms and endorsements as well as the closing protection letter.
For additional information on the changes to the ALTA/NSPS Land Title Survey standards or the TIRBOP rates and forms, please contact your Title Agency Representative at Surety Title Company, LLC.
For more information contact: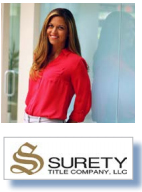 Annemarie Caruso
Business Development
acaruso@surety-title.com
Cell: 267-698-9390
Direct: 215-394-4321
Office: 856-988-8900
E-Fax: 856-857-6737
530 S. 2nd St., Suite 109
Philadelphia, PA 19147
11 Eves Drive, Suite 150
Marlton, NJ 08053