Tag Archives:
South Jersey and Philadelphia
---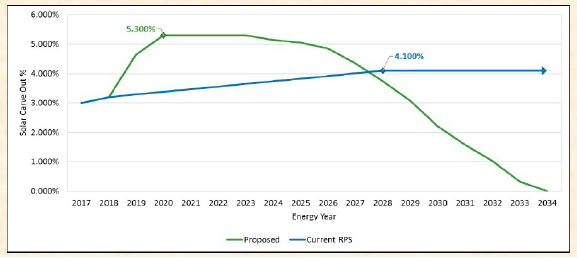 The future of solar in New Jersey is looking very bright. The state solar program has been generating investments. We're taking a look at the future of solar in New Jersey.
By: Keith Peltzman, President of Independence Solar
The New Jersey state solar program stimulates approximately $1 billion of investment annually. This level of investment is supported by the trading of SRECs (Solar Renewable Energy Certificates) mandated by the state RPS (Renewable Portfolio Standard). Although this mechanism has driven a stable level of investment over the last 10 years, there is always an underpinning of a potential crash in SREC prices due to oversupply – as occurred briefly in 2012.
In order to protect against future volatility in the SREC market, the solar industry in NJ is working on two new state programs to ensure the stability of the solar markets for the next 15 years:
1. Transition Program (2018-2021)
2. Long-Term Successor Program (2021-2033)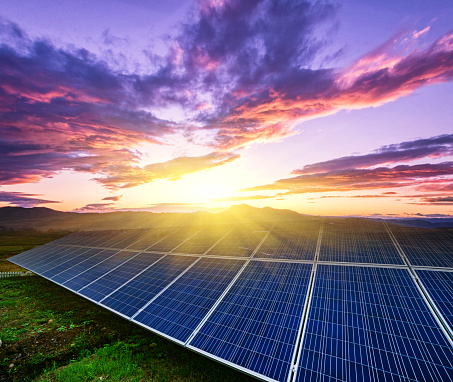 1. TRANSITION PROGRAM (2018-2021)
The transition program is structured to ensure that the SREC remains stable over the next three years while a longer-term successor program is enacted. This transitional program (Senate Bill S-592) has not yet passed, but key provisions include:
Increasing the solar requirement from 3.5% to 5.3% (2021) to ensure stable SREC values
Reducing the lifetime of an SREC from 15 years to 10 years
Phasing-out SRECs for projects after June 2021
Reducing the maximum ceiling price of SRECs
Requiring a deposit of $40/kW upon SREC application to help the state maintain market balance
2. LONG-TERM SUCCESSOR PROGRAM (2021-2033)
Solar stakeholders in NJ are exploring options for a long-term successor program to replace the existing RPS/SREC mechanism. The goal would be to continue to stimulate long-term investment in solar energy with a stable incentive, while minimizing the impact to NJ residents and businesses. Most of these options are already being implemented by other states – such as MA, NY, CA, CT. Over the next two years, NJ can observe how these state programs perform and can adopt successful aspects of each program. Some options that are currently being considered include:
SREC II (5-year SREC with segment factoring/adders)
Tariff (fixed payment by segments for 20 years)
Block Grant (capacity based payments)
Reverse-Auctions (project bids on their incentive)
The long-term successor program will have a significant impact on the viability of a solar energy economy in the state of NJ. The niches for solar energy development may differ significantly from today. For example, there may be greater opportunity for larger utility-scale projects on farmland and landfills, for shared community solar projects on ancillary land or for pairing solar with battery storage. If you are considering solar in New Jersey, please connect with an experienced solar partner like Independence Solar who can help navigate the future of solar energy in New Jersey.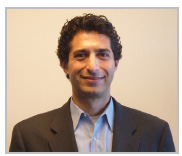 Keith Peltzman
President & Founder
1008 Astoria Boulevard
Suite E
Cherry Hill, NJ 08003
856.393.1250
About Us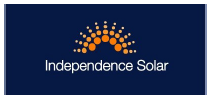 Keith Peltzman is president and founder of Independence Solar with offices in Cherry Hill, NJ and Boston, MA.
Independence Solar is a turnkey installer of commercial solar energy. Since 2007, the team has developed and built over $200 million of solar projects, including the largest rooftop solar array (9 MW) in North America at the Gloucester Marine Terminal in NJ. Independence Solar forges long-term partnerships to maximize returns on our customers' solar energy investments.
FOR IMMEDIATE RELEASE
Contact: Andrew Becker
Phone: 856.449.5220
Email: andrew.becker@wolfcre.com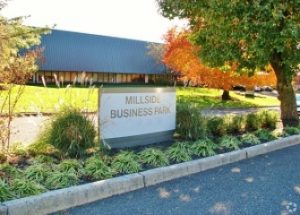 WCRE Represents 1835 Underwood in the Acquisition of 1835 Underwood Boulevard from Underwood Boulevard Associates
December 19, 2016 – Marlton, NJ – WCRE is pleased to have exclusively represented 1835 Underwood, LLC in the acquisition of 1835 Underwood Boulevard in Delran, New Jersey from Underwood Boulevard Associates, LLC (a related entity of Whitesell Construction Company, Inc).
1835 Underwood Boulevard is a +/-24,000 square foot flex building located in The Millside Business Park in Delran, New Jersey.
Positioned at Chester Avenue and Route 130 in Delran Township, the park is in the heart of Burlington County's Route 130 commercial corridor and is only minutes from the Betsy Ross and Tacony-Palmyra bridges providing convenient access to Philadelphia.
Building on their successful relationship, the new ownership has retained WCRE to assist in the marketing and leasing of 16,000 square feet which is ideal for any user with the need of both warehouse and office space.
Chris Henderson, Senior Associate for WCRE exclusively represented the Buyer in this transaction.
About WCRE
WCRE is a full-service commercial real estate brokerage and advisory firm specializing in office, retail, medical, industrial and investment properties in Southern New Jersey and the Philadelphia region. We provide a complete range of real estate services to commercial property owners, companies, banks, commercial loan servicers, and investors seeking the highest quality of service, proven expertise, and a total commitment to client-focused relationships. Through our intensive focus on our clients' business goals, our commitment to the community, and our highly personal approach to client service, WCRE is creating a new culture and a higher standard. We go well beyond helping with property transactions and serve as a strategic partner invested in your long term growth and success.
Learn more about WCRE online at www.wolfcre.com, on Twitter & Instagram @WCRE1, and on Facebook at Wolf Commercial Real Estate, LLC. Visit our blog pages at www.southjerseyofficespace.com, www.southjerseyindustrialspace.com, www.southjerseymedicalspace.com, www.southjerseyretailspace.com, www.phillyofficespace.com, www.phillyindustrialspace.com, www.phillymedicalspace.com and www.phillyretailspace.com.

###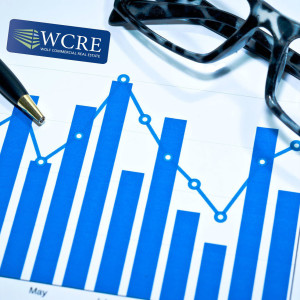 Joining many consumer goods retailers who are downsizing their brick and mortar locations, some of the nation's biggest banks are now touting their bank branch closure plans. The primary driver behind both decisions is the same: more banking activity is occurring online and less in the physical world.
But banks have an additional driver: regulators are issuing stricter capital regulations are driving up accounting and personnel expenses in order to manage compliance.
Given the higher cost environment, banks – which make up a significant portion of Philadelphia commercial properties – no longer are quietly downsizing their branch networks. Instead, bank executives are making plans for further consolidation loud and clear, pointing out steps how they plan to rectify what many top bankers refer to as "core banking inefficiencies."
Over the last five years, banks that are a component of retail space in South Jersey have trimmed their branch networks by 13,406 bank branches, while opening just 8,011 new ones, according to FDIC statistics. Their footprint in now 4.6% smaller than five years ago, with slightly more than 95,000 U.S. offices opened today.
In discussions with investors, banks are now talking about cutting another 4% to 5% of their branch networks this year alone.
At its peak, Bank of America had as many as 6,100 bank branches, including a number of them in Philadelphia retail space. That has fallen to about 5,000 branches today as competitive conditions and customer behaviors have changed.
Bank of America said it has about 31 million banking customers, and of those, about 17.6 million of them use mobile banking. In addition, the bank said about 60% of its transactions are now all digital, made through phones, online or ATMs at branches, according to Brian T. Moynihan, chairman and CEO of Bank of America.
Jamie Dimon, chairman and CEO of JPMorgan Chase, underscored the accelerating move to online banking, saying the recipe for failure is for a bank to never change locations, never change size, or never change the way they operate.
JPMorgan closed about 100 branches in the past year – with some of them in South Jersey retail space – and now operates about 5,600 in its network, with further branch closings planned.
In addition to responding to consumer trends, bankers also noted the added costs associated with complying with new regulations.
After several rounds of branch closures, Donna Townsell, vice president of corporate efficiencies at Home Bancshares, said, "The savings and efficiencies gained from these closures will help to tee us up for the upcoming expenses that we expect to incur as we begin the planning for Dodd-Frank stress testing requirements."
The long lead time before branches both in and out of retail space in Philadelphia close is also important in the rightsizing process, other bankers noted. Banks now find themselves in a transitional phase of serving two distinct customer basis: the old-school, in-branch customers, and all-digital customers.
For more information about Philadelphia retail space or any South Jersey commercial properties, please call 215-799-6900 to speak with Jason Wolf (jason.wolf@wolfcre.com) or Leor Hemo (leor.hemo@wolfcre.com) at Wolf Commercial Real Estate, a premier Philadelphia commercial real estate broker that also specializes in retail space in South Jersey.
Wolf Commercial Real Estate is a Philadelphia commercial real estate brokerage firm that additionally provides a full range of South Jersey commercial real estate listings and services, marketing commercial offices, medical properties, industrial properties, land properties, retail buildings and other Philadelphia commercial properties and South Jersey commercial properties for buyers, tenants, investors and sellers.
Wolf Commercial Real Estate, a Philadelphia commercial real estate broker with expertise as well in South Jersey commercial real estate listings and services, provides unparalleled expertise in matching companies and individuals seeking new Philadelphia retail space or the South Jersey commercial properties that best meets their needs.  As experts in Philadelphia commercial real estate listings and services, the team at our South Jersey commercial real estate brokerage firm provides ongoing detailed information about Philadelphia and South Jersey commercial properties to our clients and prospects to help them achieve their real estate goals.  If you are looking for retail space Philadelphia for sale or lease, Wolf Commercial Real Estate is the South Jersey and Philadelphia commercial real estate broker you need — a strategic partner who is fully invested in your long-term growth and success.