Tag Archives:
commercial property
---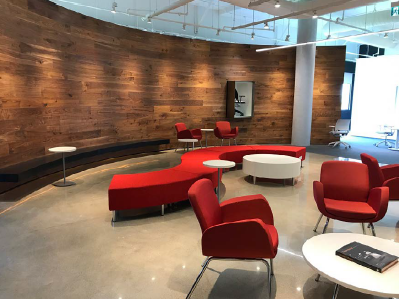 Let's look at How to Get the Most Out of Your Office Space. There's nothing worse than working in a cluttered cramped space from 9 to 5. The space you share with your team matters. The culture of your business depends on the comfort of your employees. However, before you evaluate how much square footage you need, look into the design of your floor plan. Make a list of what is most important in your office space in order drive the most business and keep employee morale high. Is your company heavy on meetings? Do you have a need for a fun and extensive lunch area, or do most people leave the office for lunch? Do you entertain in the office space? Do you need specific areas for storage of marketing goods or other products? You may be holding onto a layout you no longer need, when you can be maximizing the space for more important things. There are many ways to make the most of the space you're in now, therefore take the time to properly evaluate your office space using the steps below.
How to Get the Most Out of Your Office Space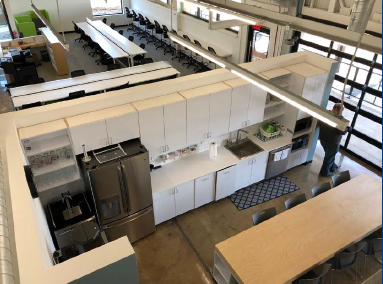 LET NATURAL LIGHT IN to Get the Most Out of Your Office Space
Natural light not only affects mood, but also the aesthetics of a space. Light can make rooms feel larger and better the mood of your employees. This comes down to color contrast. If you're in a room that is dark, it will feel like you're in a tight constricted space. Consider opening the blinds to let light in. If you have light colored walls and furniture, the light will bounce off and give the feeling that you're in a larger space than you really are. If
you're feeling adventurous, install a skylight in the office. You'll be surprised how much light a skylight lets in. To avoid glare, add a filter so light is spread evenly throughout the office.
BECOME LESS RELIANT ON PAPER to Get the Most Out of Your Office Space
Not only is printing documents killing trees, it's not as necessary as it was in the past. With the technology that we have today, you can share documents easily without having to print on a single piece of paper. This will also allow you to minimize the space needed for a printing station and using the space for something else. You will also save on ink, paper, and electricity costs by switching everything to digital.
UTILIZE COMMON AREAS to Get the Most Out of Your Office Space
You may not have as small a space as you think! Do you have dedicated areas specifically for meetings like conference rooms or a dining area? Those spaces can be used as extra work space.
It's refreshing to have a change of scenery when you're working. This is great, especially if your employees have their own laptops. Spread out and utilize the space you already have, but may not be using 80% of the time. Your employees will feel happier and their productivity will go up as a result.
CREATIVELY STORE to Get the Most Out of Your Office Space
You would be surprised on how many "dead spaces you actually have within your office layout. Underneath most desks and cubicles there exists an empty space where you can add either low bookcases or filing to hide items that require long term storage. By examining this storage option you will eliminate the need for storage in other areas, and gain back some of that wasted square footage. Cubicles and office desks now even have options for built in coat closets which allow employees to store their coats within their own space and allow you to eliminate the need for a central coat closet. Gaining the closet space back can allow you to rethink how that area can be designed.
MAKE SMART CHOICES ON FURNITURE to Get the Most Out of Your Office Space
Select furniture pieces that are easy to store and tuck away neatly when furnishing areas that are used less than 25% of the time. Plan your space with the overall design in mind. Whichever is your preference in color and style try and stay consistent throughout so that your message is as consistent as your sales process. Filing cabinets tend to take up a lot of space. Save your files digitally in a cloud instead of having physical pieces of paper, folders, binders, paper clips, etc, whenever allowable. You and your employees will be much more comfortable with the fresh open space!
FOR MORE INFORMATION CONTACT: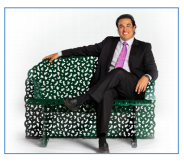 Josh Smargiassi
Principal
Boomerang, Inc.
6950 Sherman Lane
Pennsauken, NJ 08110
P 856.582.0100
F 856.582.0104
www.boomerangofficefurniture.com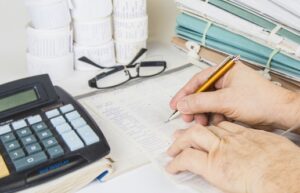 Let's look at how accelerated depreciation of commercial property can help your business. As a commercial property owner, how would you like to receive cash flow from tax savings of 7%-10% of your building cost within the first five years of ownership? That's $70K-$100K for each $1M in building costs!
Download Printable Article (PDF) >>>
Accelerated Depreciation of Commercial Property – It's YOUR Money!
Cost Segregation is an IRS-approved application by which commercial property owners can accelerate depreciation and reduce the amount of taxes owed. This savings generates cash flow that owners often use to reinvest in the business, purchase more property, apply to their principle payment or spend on themselves.
But we at STRYDE take it one step further with our "Engineered" Cost Segregation. Our engineers break down
your building into the smallest of components, e.g. carpeting, plumbing, & light fixtures, etc. to maximize your
depreciation. Engineered Cost Segregation is the answer.
Engineered Cost Segregation for Accelerated Depreciation of Commercial Property
The study accelerates the depreciation of your building/renovation components into faster depreciation categories such as 5-,7-and 15-year rather than conventional 27.5-and 39-year schedules. Five-and 7-year items might include decorative building elements and electrical for dedicated computer equipment. Fifteen-year items might include site utilities, landscaping and paving. This engineered cost segregation study results in a much higher depreciation expense and significantly reduced taxable income for the property owner. Best of all, the IRS ruling states cost segregation can be applied to all categories of buildings purchased or built since 1986, including renovations, and there is no need to amend your tax returns. This provides for the results to be easily applied to your tax return.
"I'm Already Doing That."
It is true that a fair number of CPA's may apply some of the benefits of Cost Segregation but an Engineered Cost
Segregation Study is the only way to truly maximize your benefits and get all of the depreciation and money your
entitled to. Our goal is to support your CPA or tax advisor with the most accurate cost segregation study results so you can realize maximum savings and increased cash flow. Our service utilizes a performance based method that is affordable for your commercial property application.
Do You Qualify for Accelerated Depreciation of Commercial Property
Even though 90% of all commercial properties do qualify for this benefit, there are a few rather broad minimum
requirements. They are: any building that was purchased or built within the last 20 years of $500,000 or more, OR,
has renovations within the last 20 years of $250,000 or more, AND, has paid federal taxes with in the last 3 years,
or plans to this year. There is also a "catch Up" method, in fact, 75% of our projects are older buildings.
FIND OUT WHY YOUR COMMERCIAL REAL ESTATE DEPRECIATION COULD BE WORTH 40% LESS IN 2019
For over 16 years, STRYDE has been delivering quality, affordable, engineer-based cost segregation studies to a wide range of individuals and businesses. Our team of experts can help easily apply the results to your current financials with your CPA or financial professional to assure successful results. In addition, our national coverage and expertise allows us to work with customers and properties across the United States.
Over the course of the 16 years we've been doing engineered Cost Segregation, we've had zero dismissed deductions and zero push-back, where the IRS says, "we'll allow that deduction, but only this much "
Our background allows us to provide not only the best possible results, but also strictly adheres to all IRS guidelines and provides our clients with all of the verifying documents and Audit defense.
HOW TO GET STARTED
Follow the IRS recommendation for application: Get an Engineered Cost Segregation Study. It's easy:
Call your local STRYDE affiliate for a no-cost preliminary property analysis to illustrate your potential savings.
Engage STRYDE to begin your cost segregation study. The process is usually completed in four to six weeks, after which we provide the cost segregation study to you and your CPA.
Your personal CPA will apply the results to your tax return and you will realize your tax savings dollars. This is your money!
The NEW Tax Law provides a unique opportunity that you must act on during 2018 in order to fully capitalize on this change.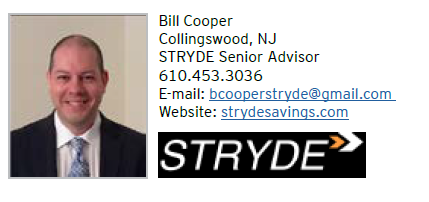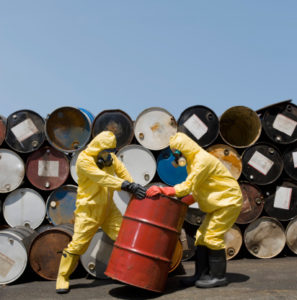 New Jersey's Industrial Site Remediation Act: ISRA, requires owners of certain industrial facilities to investigate and remediate their property prior to a sale and transfer when the business ceases operation or is sold. See N.J.A.C. 7:26B-1 et seq. But, what if the owner of the industrial property needs to sell the property prior to remediation and/or approval of the remediation by the New Jersey Department of Environmental Protection (the "NJDEP")? The good news for New Jersey industrial property owners is that they may have a course of action to keep their property sale on track.
Effective November 3, 2009, the New Jersey Legislature passed the Site Remediation Reform Act ("SRRA") and created an avenue for transactions of properties subject to ISRA investigation or remediation to close. See N.J.A.C. 58-10C-1 et seq. The property owner will want to enlist a Licensed Site Remediation Professional ("LSRP") to assist in the investigative process, oversee the remediation and maintain an open line of communication with the NJDEP. The LSRP will likely perform a Preliminary Assessment of the site, determining the remediation work to be performed and an estimate of the associated remediation costs.
To comply with NJDEP regulations, the property owner (or his hired professionals) needs to complete and submit a Remediation Certification Form prior to closing. N.J.A.C. 7:26B-4.3. Along with the Remediation Certification Form, the owner is required to establish a means for paying for this ISRA remediation. To accomplish the means for payment, the NJDEP requires that a Remediation Funding Source accompany the Remediation Certification Form. N.J.A.C. 7:26C-5. There are several options for the Remediation Funding Source, including a trust naming the NJDEP as beneficiary, a line or letter of credit, and others. There are two ways to determine the amount of the Remediation Funding Source: (1) provide a detailed estimate of the cost of the remediation prepared by and certified by an LSRP, or (2) if a Preliminary Assessment has not been completed, the NJDEP will accept the following surrogate amounts until 30 days after the completion of the PA: (a) $100,000.00 minimum acceptable surrogate amount for properties where no contaminant information is known, (b) $250,000.00 minimum acceptable surrogate amount where there is known ground water contamination on the site.
This is just a general outline of the process for selling a property subject to ISRA remediation or investigation. The most critical step for any property owner confronting the sale of such a property is to put together a competent team of professionals which should include, at minimum, a commercial realtor, a real estate attorney and a LSRP.
Contact LeVan Law for More Information on ISRA Regulations