Selling a Commercial Property When Subject to an ISRA Investigation or Remediation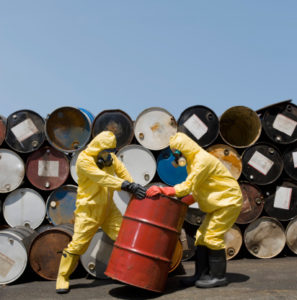 New Jersey's Industrial Site Remediation Act: ISRA, requires owners of certain industrial facilities to investigate and remediate their property prior to a sale and transfer when the business ceases operation or is sold. See N.J.A.C. 7:26B-1 et seq. But, what if the owner of the industrial property needs to sell the property prior to remediation and/or approval of the remediation by the New Jersey Department of Environmental Protection (the "NJDEP")? The good news for New Jersey industrial property owners is that they may have a course of action to keep their property sale on track.
Effective November 3, 2009, the New Jersey Legislature passed the Site Remediation Reform Act ("SRRA") and created an avenue for transactions of properties subject to ISRA investigation or remediation to close. See N.J.A.C. 58-10C-1 et seq. The property owner will want to enlist a Licensed Site Remediation Professional ("LSRP") to assist in the investigative process, oversee the remediation and maintain an open line of communication with the NJDEP. The LSRP will likely perform a Preliminary Assessment of the site, determining the remediation work to be performed and an estimate of the associated remediation costs.
To comply with NJDEP regulations, the property owner (or his hired professionals) needs to complete and submit a Remediation Certification Form prior to closing. N.J.A.C. 7:26B-4.3. Along with the Remediation Certification Form, the owner is required to establish a means for paying for this ISRA remediation. To accomplish the means for payment, the NJDEP requires that a Remediation Funding Source accompany the Remediation Certification Form. N.J.A.C. 7:26C-5. There are several options for the Remediation Funding Source, including a trust naming the NJDEP as beneficiary, a line or letter of credit, and others. There are two ways to determine the amount of the Remediation Funding Source: (1) provide a detailed estimate of the cost of the remediation prepared by and certified by an LSRP, or (2) if a Preliminary Assessment has not been completed, the NJDEP will accept the following surrogate amounts until 30 days after the completion of the PA: (a) $100,000.00 minimum acceptable surrogate amount for properties where no contaminant information is known, (b) $250,000.00 minimum acceptable surrogate amount where there is known ground water contamination on the site.
This is just a general outline of the process for selling a property subject to ISRA remediation or investigation. The most critical step for any property owner confronting the sale of such a property is to put together a competent team of professionals which should include, at minimum, a commercial realtor, a real estate attorney and a LSRP.
Contact LeVan Law for More Information on ISRA Regulations