Tag Archives:
Commercial property owners
---
Did you prepare your parking lot for winter? Most property owners neglect this because many property managers and commercial property owners are unaware of how the winter weather, salt and plowing can cause damage to their parking lot. Winter weather can wreak havoc on a commercial parking lot, specifically in our region. The harsh freeze-thaw cycles cause asphalt to expand and contract, allowing water to seep into the foundation. This creates permanent damage, in the form of cracks and potholes.
Download Printable Article (PDF) >>>
Ways Prepare Your Parking Lot for Winter
Crack Sealing: As a preventative measure, consider filling cracks in the parking lot before they turn into potholes. Longitudinal cracks between ¼" and 1" can be cleaned and filled with hot rubberized material that will expand and contract as the temperature shifts. The crack sealing material creates a bond with the surface of the asphalt pavement, preventing water from penetrating the asphalt.
Asphalt Repairs: Potholes can be repaired with hot mix asphalt in the fall months. Damaged asphalt is saw cut and removed, then the area is cleaned and prepared for the installation of new asphalt. When hot asphalt is unavailable, EZ Street high performance cold asphalt is a great alternative. This material works in cold temperatures, and can even be applied in water. Neglecting potholes, especially in the colder months, can be very dangerous. As the asphalt continues to break apart and the holes become larger and larger, this creates a safety hazard for both pedestrians and vehicles.
Inlet Repairs: When water seeps into your inlets, the inside structure deteriorates. Salt and ice melt used in the winter months also washes into the storm drains, which further erodes the walls. To avoid a potential sinkhole, make sure your catch basins are structurally sound, the interior walls are parged, and the surrounding asphalt is intact.
For more information on ways to prepare your parking lot for winter, contact: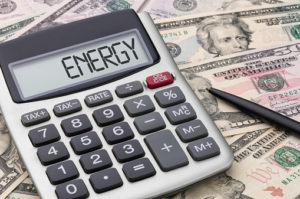 Let's explore why commercial real estate property managers need to understand energy deregulation and its impact on their bottom line. Under energy deregulation, each part of energy service is broken down into separate pieces that are provided by different companies. Delivery of electricity as well as all necessary service is still provided by the local utility company, which ensures that the consumer will be provided with safe and reliable electricity. Suppliers of energy, other than the local utility, are licensed and registered with state and federal agencies and are not in competition with the local utility. Since the local utility does not make any money on the energy, only on the delivery and service of electricity, they support consumers who choose to switch suppliers. Smaller suppliers provide deregulated energy to the existing grid and the local utility company still delivers that energy directly to a consumer's home or business.
The utility continues to makes a profit on deregulated energy delivery, however consumers are able to enjoy significant savings and other benefits by buying their electricity or gas on the open market from other suppliers. The commercial real estate industry is directly affected by energy costs. Energy represents 30 percent of the typical office building's costs and is one of the top five operating expenses for most real estate assets. As such, building owners and property managers are always searching for innovative ways to cut costs, control expenses and save money. With electricity and natural gas energy deregulation, building owners and property managers in many states now have the power to choose from a variety of energy suppliers resulting in a drop in energy costs. Having the ability to choose an energy supplier allows a property manager to maximize operational excellence by :
• Reducing energy costs and operating expenses
• Increasing asset value
• Enhancing tenant satisfaction, attraction, and retention
• Increasing occupant productivity and health
• Demonstrating environmental leadership by reducing energy usage
Property managers have a responsibility to provide the best service to their clients and tenants including
becoming educated as to the benefits of being able to choose alternate energy suppliers that will provide safe and reliable energy at a competitive price.
Did you know these energy deregulation facts…
1. 30% of energy in buildings is used inefficiently or unnecessarily- basically wasted, but paid for.
2. Lighting currently accounts for about 20% of U.S. electricity consumption.
3. Only 10% of energy in a light bulb is used to create light. Ninety percent of a light bulb's energy creates
heat. Compact fluorescent light bulbs (CFLs), on the other hand, use about 80% less electricity than
conventional bulbs and last up to 12 times as long, while LED capabilities exceed even CFLs.
"Are we doing anything to save money on energy costs?" Hopefully, when your boss asks, you are able to provide an affirmative answer. You may even be able to list off some of the actions your company has taken thus far. Now it is time to ask yourself, "Am I doing everything I can to help my company save money?" This may be a little more difficult to answer.
New America Power (NAP), www.newamericapower.com
We are Newtown, Bucks County, based Energy Broker and Consulting company, assists in educating their clients of the ongoing changes and advancements in the energy industry and assist them with making decisions on energy procurement, management and curtailment. We also provide our clients with many products and services to facilitate entry into the renewable energy market. We offer a variety of energy products ranging from Fixed-all-inclusive, Index adder, Block and Index, to Wind, Green, Carbon Neutral and more… We work closely with our clients and take advantage of market behaviors that favor our clients' energy cost. We have partnerships with a considerable number of energy suppliers to offer future energy purchasing options up to 18 months in advance. This allows businesses currently under contract with another supplier to hedge future purchases and take advantage of the current market's rates.
As a leading energy consultant, NAP offers a broad array of electricity products and services to fit all of your energy needs:
• Electric and Natural Gas Procurement
• Energy Audits and Benchmarking
• LED/ Lighting Design
• Utility Incentives/Rebates
• Energy Tax Credits
• Demand Response registration, monitoring and management
Changing Energy Suppliers is Easy
• NO switching fees
• NO visit required
• NO interruption in power delivery
• Same reliable delivery service from your local utility company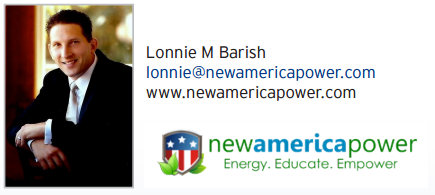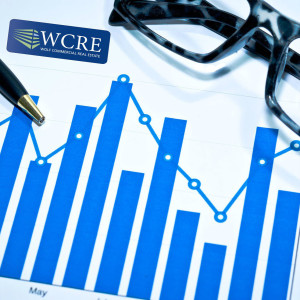 Commercial property owners experienced a banner year in 2015 as net operating income (NOI) growth posted by the commercial properties backing CMBS loans jumped an average of 3.8%  for the year, according to a news report from the CoStar Group.
The NOI growth is based on an early analysis by Wells Fargo Securities of more than 6,000 loans in conduit CMBS transactions through February 2016, CoStar said.
The Wells Fargo analysis indicated the increase for 2015 was significant in comparison with 2.66% in 2014 and 2.64% in 2013, according to the news report.  Although the results are preliminary, Wells Fargo cautioned, the rate would be the greatest change since the financial crisis in 2007, exceeding 2012's increase of 3.4% in the annual NOI average, CoStar reported.
Commercial property owners that profited most were hotel, self-storage and multifamily properties backing CMBS loans, according to CoStar.  The Wells Fargo analysis showed those three profit centers drove average NOI increases of 8.6%, 8.5% and 7%, respectively, the report said.
The CoStar Group also examined 2015 NOIs reported for multifamily loans securitized by Freddie Mac and Fannie Mae in a separate analysis from the Wells Fargo analysis, finding that the multifamily sector also was performing well for the year.
CoStar said that Fannie Mae DUS loans backing more than 98,000 apartment units reported NOIs up 5.22% in 2015 over the previous year.  NOI averaged about $6,870/unit for the year, as compared to $6,529/unit in 2014.  NOI declines were reported on 27% of the units in 2015.
On the Freddie Mac side, CoStar reported loans backing more than 70,000 apartment units reported NOIs up 4.72% over the previous year.  NOI averaged about $11,822/unit for the year as compared to $11,288/unit in 2014. NOI declines were reported on only 11% of the units in 2015.
In conduit CMBS deals, the CoStar analysis found office properties posted a "modest-but-improved" NOI average growth rate of 2.8% for 2015.  That result was almost three times the less-than-1% average annual NOI growth rate office properties experienced in 2014, CoStar reported.
Wells Fargo reported that industrial properties were up 3.7% up from 2.5% in 2014, another "modest-but-improved" growth rate, according to CoStar.
Despite being among the commercial property owners that profited most in 2015, hotel properties experienced slowing NOI growth following 2014's NOI growth spike, CoStar said.  Hotel properties saw an average of 8.6% in annual NOI growth in 2015, a drop from 2014's 10.9% growth rate, CoStar said quoting the Wells Fargo analysis.
Retail was the only other major property category to experience a slowdown in average NOI growth, posting an average increase of 1.7% in 2015, compared with 1.9% for 2014, the report said.
CoStar also reported that Wells Fargo found properties backing loans made during the last peak year vintages of 2006 and 2007 are posting NOI growth of 5.1% and 3.1% on average for the year 2015.
Wells Fargo said the 2015 results were "a welcome sign" that could help to refinance loans reaching maturity, according to the CoStar report.
For more information about Philly office space, Philly retail space or other Philadelphia commercial properties, please call 215-799-6900 to speak with Jason Wolf (jason.wolf@wolfcre.com), Leor Hemo (leor.hemo@wolfcre.com) or Lee Fein (lee.fein@wolfcre.com) at Wolf Commercial Real Estate, a leading  Philadelphia commercial real estate broker that specializes in Philly office space and Philly retail space.
Wolf Commercial Real Estate is a Philadelphia commercial real estate brokerage firm that provides a full range of Philadelphia commercial real estate listings and services, marketing commercial offices, medical properties, industrial properties, land properties, retail buildings and other Philadelphia commercial properties for buyers, tenants, investors and sellers.
Wolf Commercial Real Estate, a Philadelphia commercial real estate broker with expertise in  Philadelphia commercial real estate listings, provides unparalleled expertise in matching companies and individuals seeking new Philly office space or Philly retail space with the Philadelphia commercial properties that best meets their needs.  As experts in Philadelphia commercial real estate listings and services, the team at our Philadelphia commercial real estate brokerage firm provides ongoing detailed information about Philadelphia commercial properties to our clients and prospects to help them achieve their real estate goals.  If you are looking for Philly office space or Philly retail space for sale or lease, Wolf Commercial Real Estate is the Philadelphia commercial real estate broker you need — a strategic partner who is fully invested in your long-term growth and success.
Please visit our websites for a full listing of South Jersey and Philadelphia commercial properties for lease or sale through our Philadelphia commercial real estate brokerage firm.