COFCO
---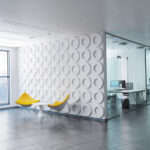 How our work environments and the use of architectural walls will change due to the COVID‐19 pandemic is changing daily (and sometimes hourly). Since many of you have asked my […]
Read More....
---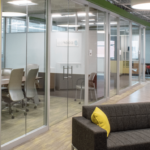 Let's explore architectural walls. Architectural walls create spaces that you need for today and tomorrow. The open transparent space attracts high achievers, while the huddle rooms offer privacy for meetings […]
Read More....
---
This article explores the type of work areas that aid employees in reaching maximum efficiency and peak productivity in the office workplace. It was written for Wolf Commercial Real Estate […]
Read More....
---
"Killing you" might sound a little dramatic, but science proves that sitting at work for extended periods of time is detrimental to your health. According to a study done by the […]
Read More....
---