asphalt
---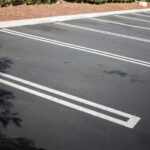 When it comes to commercial parking lots, a well-paved and maintained parking lot has a greater impact on the customer experience than you may realize. Parking lots are the first […]
Read More....
---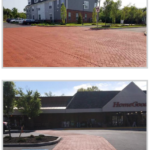 Stamped asphalt crosswalks and entrances can instantly enhance the appearance of your commercial or residential property. The stamping process is achieved by re-heating new or existing asphalt with an infrared […]
Read More....
---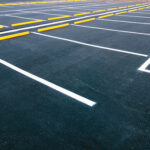 Let's look at the best practices for proper asphalt parking lot maintenance. The four most precious assets associated with a commercial building; the roof, the HVAC system, the elevator (if […]
Read More....
---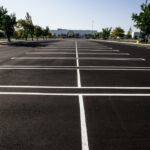 When it comes to applying asphalt sealant, pavement maintenance contractors have several options to offer property managers. They can employ any of the following: • a spray system • a […]
Read More....
---
Is it better to use a sprayer or a squeegee to apply sealcoating? The debate began as soon as the first mechanical sprayer was invented. There is no definitive answer […]
Read More....
---
We are often approached about whether or not coal tar based parking lot sealcoating is toxic. There have been several articles written condemning these sealants stating they are hazardous and […]
Read More....
---