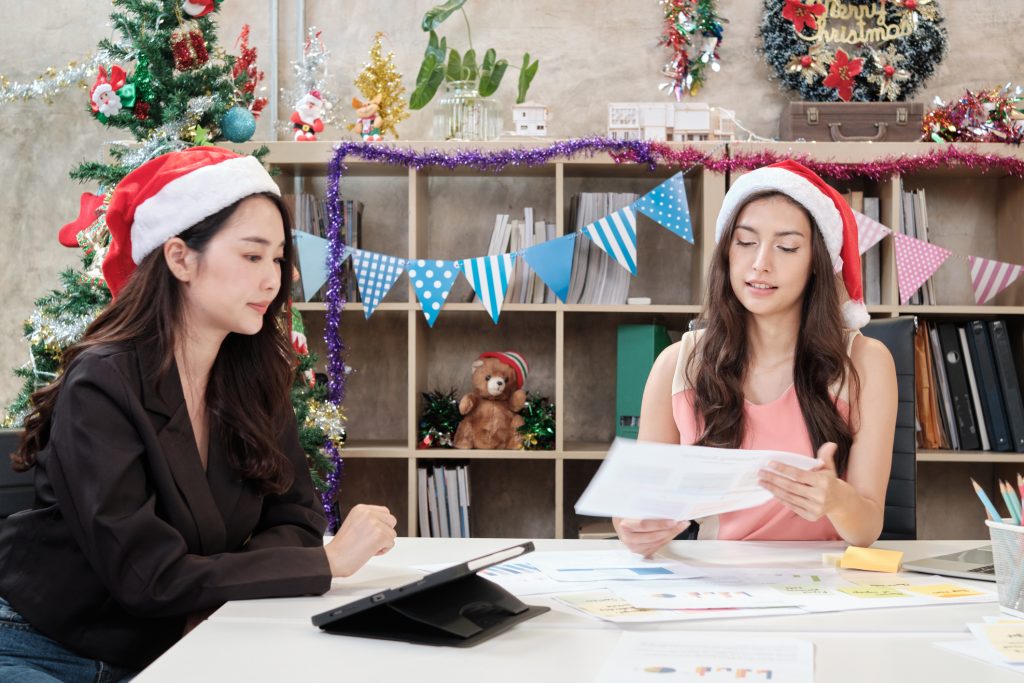 Christmas is here and stores and businesses love to show their holiday spirit during the holiday season. It can be a fun way to attract more customers and increase office morale. Here are some tips to spruce up your property this Christmas.
1. Use Traditional Colors
Red and green are classic Christmas colors, so look for decor that uses these hues. You can hang wreaths with red bows on your entrances and display poinsettia arrangements in your windows. Candy canes, Santa figures and wrapped gift boxes are other decoration ideas. Blue and silver are also popular holiday colors, so hang some silver bells on your Christmas tree or bushes.
2. Add Some Neutral Pieces
Use colors aside from red and green that give a neutral holiday look. For example, hang white lights or silver and gold decorations. You could also decorate with tabletop wooden trees or neutral ornaments, like snowflakes. Guests will feel welcome no matter what they celebrate. Also, you can keep these decorations up longer and have an eye-catching exterior all year.
3. String Some Sparkling Lights
Hang lights on your trees or bushes and even along the walls inside. These are simple decorations that won't distract from larger window displays. Also, they help illuminate your building at night. If you own a restaurant
with late-night hours, the lights can help guide and attract customers to your property. Also, consider creating a lighted pathway to your entrance. You can use simple white lights or add some character with candy cane versions. Look for those with LED bulbs, which are more energy-efficient. Also, adding color-changing lights can enhance the property's visual appeal.
4. Match Your Decorations With Your Brand
Use colors that align with your brand. For example, hues found in your logo can be featured in bows or Christmas lights. Having decorations that match your company's aesthetic makes you stand out. It also reinforces that you have a cohesive brand, which is how people recognize your business. The other bonus is keeping the decoration up past the holiday season.
5. Create an Interactive Display
Interactive displays encourage customers to come to your store and stay awhile. You can include classic automated figures like Santa Claus, reindeer or snowmen. If you have limited space, consider a digital display. Another creative idea is to place your products in a winter scene. Place dressed mannequins in the windows with a snowy backdrop if you own a clothing store. Another way to grab people's attention is with color-changing LED lights. Be sure to include an iPad station where kids can change the scene or lighting.
6. Add Garland
String some garland on your bushes or Christmas tree. It adds beauty and complements your lights nicely. Your lights won't be as visible during the day, and greenery keeps your property looking festive 24/7. You can either use live or artificial greens, but faux is better if you prefer low-maintenance. There are multiple types to choose from, such as pine and eucalyptus.
7. Remember to Decorate Indoors
Outdoor decorations are important, but you can also add some character to the inside. Plus, customers may prefer to enjoy your decor from the warmth of your building. Focus on the lobby and place a Christmas tree
with lights and ornaments in the corner. You can also decorate the stair railings with garland and add snowflake decorations to your windows and walls.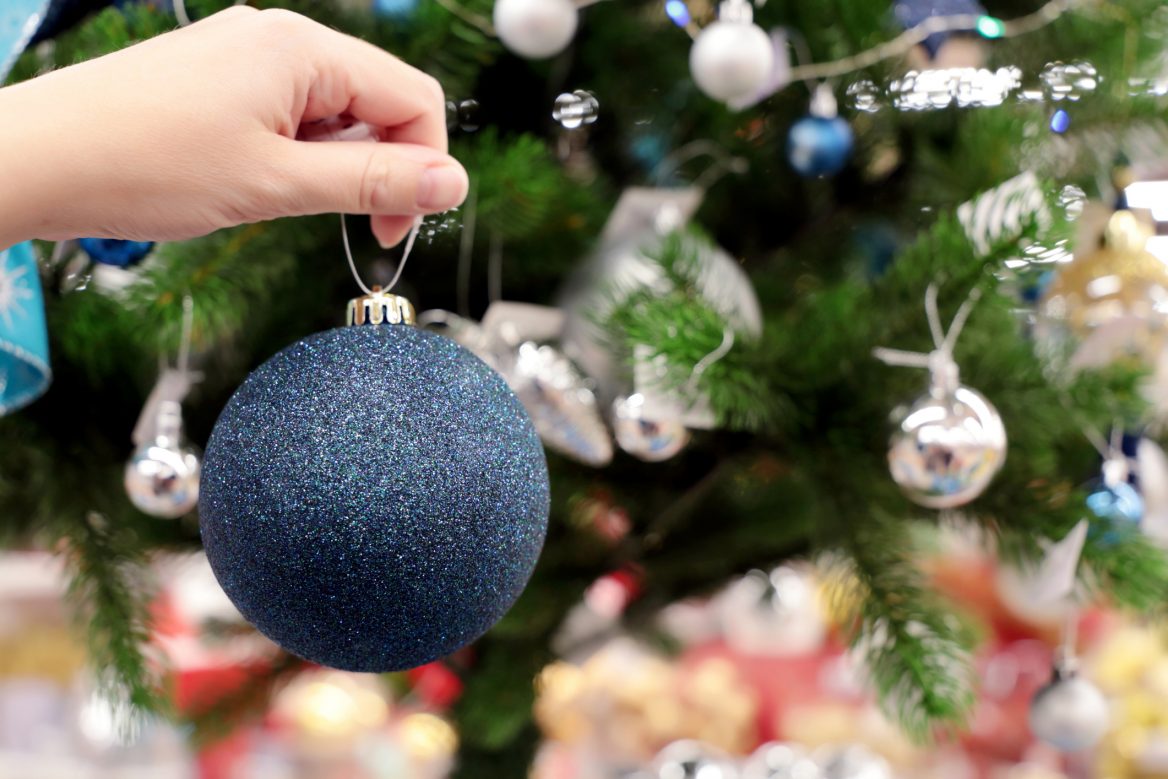 8. Create an Ice Skate Wreath
If you want to stand out, skip the traditional wreath. Instead, hang a pair of ice skates on the door and add some greenery to enhance its festive appearance. You can also dress up the ice skates with some red or white pom poms and keep them up for the whole winter season.
9. Decorate With Berries
Berry decorations provide that pop of red. You can add them to your garland, Christmas tree or wreath. Consider framing your door with garland and berries to create an engaging entryway that will entice customers to come inside.
10. Hang Candy Ornaments
Instead of hanging traditional red and green ornaments, mix them up with some candy. Candy canes, peppermints and gumdrops are fun choices. You can place these on the wall, railings or bushes. Candy trinkets are unique and are especially engaging for younger children passing by.
11. Have a Christmas Countdown
Place a lightbox in your store window counting down the days until Christmas. It can be an engaging way to remind people the holidays are approaching. Plus, it gives employees something to look forward to when they come to work. Make the sign more festive by placing colorful lights and decorations around it.
12. Use Stick-on Decorations for Your Windows
These types of decorations are long-lasting and low maintenance. They are perfect for grabbing people's attention as they walk by. You could display a winter scene featuring snow and Santa Claus. These decorations have other benefits besides attracting customers. The window film can also block sunlight, protecting your employees and indoor furniture, and they can be tinted to allow for more privacy.
13. Create a Hot Chocolate Station
Everyone wants to stay warm as the temperature drops. Consider creating a small hot chocolate station within your building. Place it in the lobby or near the entryway so customers and employees can enjoy it on their way in. Remember to include the marshmallows. You can dress up the station with a festive red and white tablecloth and a tabletop tree. You can even go for ones with Christmas designs, such as reindeer.
14. Incorporate Bows
Red and green bows are perfect holiday decorations that can be added to your windows or doors. You can line the staircases with festive ribbons if you have a multiple-level building.
How to Spread Christmas Cheer This Holiday Season
Decorating your property can be a fun way to spread the holiday spirit. It also can attract more customers to your building and improve your sales. Follow these tips for creating the perfect Christmas display this season.
Rose Morrison is a residential and commercial real estate writer and the managing editor of Renovated. To see more of her work visit: https://renovated.com/