Tag Archives:
WCRE/CORFAC International
---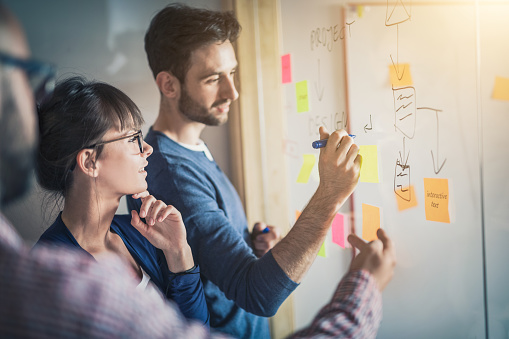 Let's look at ways to encourage office creativity. Most people think that working hard is the most effective way of working. However, that is not always the case. A great way to accomplish everything on your to-do list is to do smart work instead of hard work. To encourage office creativity and welcome various thoughts from different channels at the work place, there needs to be a collaborative working environment. Here is a list of activities that will help you achieve maximum levels of creativity within your office.
1. Arrange for some games that encourage a team-building attitude to encourage office creativity
You should plan a small game for your employees and schedule it once every few weeks. Introduce such games that are to be played between teams. This will help you to educate your staff about the importance and benefits of team work.
2. Entertain employee suggestions to encourage office creativity
You should dedicate an area where employees can come and share their creative thoughts or suggestions. You can hang a notice board in a corner so that the employees may write their thoughts on paper and pin it on the notice board or you can place a suggestion box where employees can raise their concerns without revealing their identity. Make sure that you value their suggestions and reward them for creative ideas.
A notice board is preferable, as the content on the board can be seen by other employees as well and it provides a platform to interact. Employees can pin up suggestions as well as any challenges they are facing while accomplishing any given task. This way they will get input from others to get problems solved. This improves collaboration and teamwork.
If you have a huge office with thousands of employees, you can replace notice boards with digital
collaborative platforms.
3. Encourage brainstorming to encourage office creativity
Brainstorming sessions are the best way to get the creative ideas flowing. Try to make every employee a part of the brainstorming sessions where everyone should be given freedom to express their thoughts.
4. Treat all your employees equally to encourage office creativity
A workplace is full of people with different backgrounds and thoughts. Everyone must be treated equally, and there should not be any bias to any particular group of employees. Plan a few informal get-togethers' where all the employees gather and spend few hours together irrespective of their designation in the workplace. It is an awesome sight to see the director talking to a trainee and getting to know about him/her; an accounts person talking to a technical person and sharing thoughts; and many more such interactions. This is the sign of a great work culture within an organization.
Creativity is directly linked to the flow of ideas. The better the flow of ideas, the more creative your team will be. Creative resources are the assets of an organization and the creative atmosphere results in the best quality output. Give it a try today and let us know how successful your working environment
is.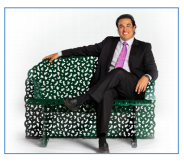 Josh Smargiassi: Principal
Boomerang, Inc.
6950 Sherman Lane
Pennsauken, NJ 08110
P 856.582.0100
F 856.582.0104
www.boomerangofficefurniture.com

WCRE is pleased to announce it has joined CORFAC International, a network of independently-owned, entrepreneurial commercial real estate firms with 78 collaborative offices worldwide. Under the new arrangement, the five-year-old local firm will rebrand as WCRE/CORFAC International.
Though it bears a new name, the firm remains a full-service commercial real estate brokerage and advisory firm specializing in office, retail, medical, industrial and investment properties. It provides a complete range of real estate services to commercial landlords, tenants, investors, developers, banks, commercial loan servicers and companies.
Download WCRE Printable Press Release in PDF>>>>
Download CORFAC International Printable Press Release in PDF>>>>
"Our alliance with CORFAC International provides a global network of resources and knowledge that will greatly benefit our clients," said Jason Wolf, Managing Principal of WCRE. "We'll be able to add those resources to our tradition of individualized service and cutting-edge marketing techniques."
Wolf founded WCRE in early 2012 after 17 years of steady growth and success at a top national commercial real estate firm. Driven by a visionary team with a wide variety of expertise, WCRE quickly took its place among the market leaders.
"We're happy to add WCRE to the CORFAC family," said Ray Lyons, CORFAC International president and broker with Thomas L. Johnson Realty/CORFAC International in Toronto. "Their insights and expertise in the Philadelphia region will bring even stronger service to all of our clients."
Founded in 1989, CORFAC International's member firms provide a full range of brokerage services across the globe. "It is an honor to have Wolf Commercial Real Estate join the CORFAC family as our newest member firm," said Jonathan Salk, Executive Director of CORFAC International.
"WCRE is well recognized and respected as the top independent commercial real estate company in the Philadelphia and South Jersey region. Their strong full-service team with years of experience locally, regionally and nationally will be a fantastic addition to our CORFAC network," Salk added.
"CORFAC is an excellent fit for our regional and national practices in office, retail, healthcare, and industrial properties," said Anthony Mannino, vice president for corporate strategies at WCRE.
Learn more about Wolf Commercial Real Estate at www.wolfcre.com and CORFAC International at www.corfac.com.
About WCRE
WCRE is a full-service commercial real estate brokerage and advisory firm specializing in office, retail, medical, industrial and investment properties in Southern New Jersey and the Philadelphia region. We provide a complete range of real estate services to commercial property owners, companies, banks, commercial loan servicers, and investors seeking the highest quality of service, proven expertise, and a total commitment to client-focused relationships. Through our intensive focus on our clients' business goals, our commitment to the community, and our highly personal approach to client service, WCRE is creating a new culture and a higher standard. We go well beyond helping with property transactions and serve as a strategic partner invested in your long term growth and success.
Learn more about WCRE at www.wolfcre.com, on Twitter & Instagram @WCRE1, and on Facebook at Wolf Commercial Real Estate, LLC. Visit our blog pages at www.southjerseyofficespace.com, www.southjerseyindustrialspace.com, www.southjerseymedicalspace.com, www.southjerseyretailspace.com, www.phillyofficespace.com, www.phillyindustrialspace.com, www.phillymedicalspace.com and www.phillyretailspace.com.
About CORFAC International
Established in 1989, CORFAC International (CORFAC) is comprised of privately held entrepreneurial firms with expertise in office, industrial and retail brokerage, tenant and landlord representation, investment sales, multifamily, self-storage, acquisitions and dispositions, property management and corporate services. Founded in 1989, CORFAC has 48 firms in the U.S., four in Canada and 26 in international markets, including Colombia, France, Germany, Ireland, Israel, Italy, Mexico, Romania, Russia, South Africa, South Korea, Switzerland and the United Kingdom. CORFAC firms completed more than 11,000 lease and sales transactions totaling 550 million square feet of space valued in excess of $8.5 billion in 2015. Learn more at www.corfac.com or on Twitter at @CORFACIntl.
# # #