Tag Archives:
investment properties in Philadelphia
---
Breathless over Brexit: What will it mean for U.S. Commercial Real Estate?
As the world markets reacted to last week's decision by U.K. voters to leave the European Union, one of the many potential economic impacts is the effect on U.S. commercial real estate.
For the foreseeable future, the only thing certain is uncertainty – which traditionally drives investors to seek out stability.  U.S. commercial real estate will continue to be an attractive and stable investment for many sources of capital.  In fact, as the fallout from the Brexit vote was driving down markets last Friday, many REITs were actually trading higher.  Market volatility and the stronger dollar also mean that a long-anticipated increase in interest rates will likely be on hold until the dust settles, ensuring continued access to money at current levels.
The possible negative impacts on the commercial real estate industry are less certain.  The comparatively stronger dollar could mean an increased cost of capital for some foreign investors, particularly from Europe and the U.K., potentially reducing some sources of investment.  New trade barriers – real or anticipated – could also lead to diminished exports, adversely impacting export-dependent businesses and related asset classes.
Any negative effects may take some time to materialize, if at all, especially when considering that the process of withdrawal could take a number of years.  Overall, interest rates will remain low in the near term, and investors from Asia and the Middle East will continue to find U.S. real estate attractive.  Increased demand for investment properties could also open up new opportunities outside of high-profile areas such as New York.
Real estate aside, U.S. investors might take one small comfort in the Brexit fallout:  with the pound trading at 31-year lows, traveling to the U.K. has not been this cheap in decades.
If you are considering the sale or purchase of property as an investment vehicle, the professionals at WCRE can provide the right guidance and analysis to help generate the maximum return on your assets.
Please visit our website at www.wolfcre.com for a full listing of South Jersey and Philadelphia commercial properties for lease or sale through our New Jersey and Pennsylvania commercial real estate brokerage firm.
For More Information Contact: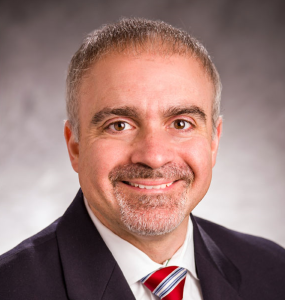 Anthony V. Mannino, Esq.
P: 215 799 6900
D: 215 799 6140
F: 856 283 3950
M: 215 470 6084
For More Information Contact: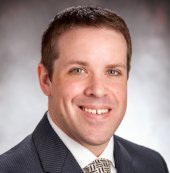 John T. Mozzillo
P: 856 857 6300
D: 856 857 6304
F: 856 283 3950
M: 856 816 6973
WCRE ADDS SENIOR ASSOCIATE AND DIRECTOR OF INVESTMENT SALES
John Mozzillo to serve expanding roster of clients at regional commercial real estate firm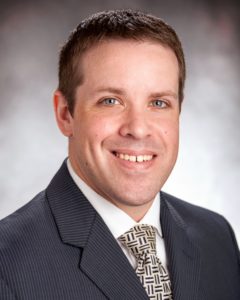 June 22, 2016 – Marlton, NJ – Wolf Commercial Real Estate (WCRE) is pleased to announce the hiring of John Mozzillo, who will serve as Senior Associate and Director of Investment Sales.  Mozzillo brings more than a decade of management and leadership experience to complement the skilled team at WCRE. John joins WCRE to help lead the growth of its Investment Services and Brokerage platform.
As Senior Associate & Director of Investment Sales, John will specialize in providing best-in-class acquisition, disposition and re-capitalization services to institutional and private clients, developers, lenders and special servicers. He will also be responsible for the sale and leasing of office, healthcare, retail and industrial properties throughout Southern New Jersey and the Greater Philadelphia region, as well as various advisory and consultative services.
John Mozzillo was most recently an associate at JLL, where he provided a variety of real estate services to investors, landlords and tenants, including leasing and investment analysis. He previously served in leadership and sales roles for a technology start up and in the corporate services sector, working closely with both Fortune 1000 corporations and privately held companies.
"Each new member of our team strengthens our ability to meet specific needs and build even more successful relationships with our clients and community," said Jason Wolf, founder and managing principal of WCRE. "John brings a valuable background as an entrepreneur, leader, and real estate professional that will allow WCRE to serve its clients in new ways."
In addition to his professional accomplishments, Mozzillo exemplifies WCRE's core values, especially commitment to the community.   He currently serves as a member of AQUA Corps, a regional non-profit that creates positive change in individuals from vulnerable populations and in the lives of volunteers who assist them
About WCRE
WCRE is a full-service commercial real estate brokerage and advisory firm specializing in office, retail, medical, industrial and investment properties in Southern New Jersey and the Philadelphia region. We provide a complete range of real estate services to commercial property owners, companies, banks, commercial loan servicers, and investors seeking the highest quality of service, proven expertise, and a total commitment to client-focused relationships. Through our intensive focus on our clients' business goals, our commitment to the community, and our highly personal approach to client service, WCRE is creating a new culture and a higher standard. We go well beyond helping with property transactions and serve as a strategic partner invested in your long term growth and success.
Learn more about WCRE online at www.wolfcre.com, on Twitter & Instagram @WCRE1, and on Facebook at Wolf Commercial Real Estate, LLC. Visit our blog pages at ww.southjerseyofficespace.com, www.southjerseyindustrialspace.com, www.southjerseymedicalspace.com, www.southjerseyretailspace.com, www.phillyofficespace.com, www.phillyindustrialspace.com , www.phillymedicalspace.com and www.phillyretailspace.com.
# # #