Tag Archives:
energy efficient
---
Energy Conservation Measures (ECM) or efficient building upgrades which include LED Lighting, Plumbing and Mechanical and HVAC upgrades, are proven to reduce energy and operating costs. Mechanical and HVAC upgrades could include Building Management Systems, Variable Frequency Drives on fans, pumps and motors, Free Cooling, installation of Condensing Boilers and Demand Based Domestic Water Boosters to name a few opportunities to reduce costs.
Investing in energy efficiency can yield a Return on Investment (ROI) of 30 to 40%, and an improvement in Net Operating Income (NOI) and significant Valuation Enhancement. By reducing energy and operating expenses NOI can be quickly improved giving the owner increased profits and/or a competitive advantage in the market.
NOI improvements from ECMs can be achieved in Hospitality, High and Low Rise, single and multi-tenant Office buildings, Manufacturing and Distribution Centers as well as High and Low rise multi-family buildings. Today the value of energy efficient upgrades are further increased because of favorable tax treatment – 100% expensing and generous Utility Company Cash Incentives.
Download Printable Article (PDF) >>>
Efficient building upgrades to a property 10 years of age or older to deliver:
• Energy Cost Reductions up to 40%
• Overall OpEx Reduction of 5 to 10%
• Value Enhancement of 5 to 15%
• Increased unlevered ROR by ½ to 2%
• Competitive Market Advantage
Energy efficient building upgrades are good for buyers and sellers!
A completed Energy Efficiency project in a 25 Story Office building located in center city Philadelphia reduced annual operating costs by $208,000. The Energy Efficient Measures (ECM) included LED lighting, free-cooling, premium efficiency motors for the condenser and hot water heating pumps with variable frequency drives and Retro-commissioning of the HVAC systems.
In the two tables below observe the actual energy efficiency upgrade costs and the energy cost savings generated by the above mentioned upgrades (Project Matrix) and in the NOI Improvement table the effect these real savings would have on NOI and the "Cap" rate against typical market Rents, OpEx Costs and a hypothetical property value of $33,600,000.

Energy efficient building upgrades offer VALUE ENHANCEMENT
An Owner of a $33,600,000 property making these improvements at a Cap rate of 8.57 would see the value of the
property increased to $36,008,000 due to the improved NOI. This is a 7.2% valuation enhancement or an ≈ $3,000,000 value growth with an ≈ $500,000 investment in CapEx!
Energy efficient building upgrades offer INVESTMENT ENHANCEMENT
A buyer of a $33,600,000 property would realize an increase in their unlevered Rate of Return of .60% in net dollars by installing similar Energy Efficient building upgrades.
Energy efficient building upgrades offer ADDITIONAL BENEFITS
Reduced Maintenance Costs – Another typical benefit of installing ECMs is the reduction in maintenance expense that comes from replacing aging equipment that is in need of repair or replacement. Quite often energy savings derived from certain high ROI ECMs can help offset the cost of equipment replacement.
"Green" Building Tenants Pay Higher Rent – That's right, a CBRE Global Research and Consulting Review reported that the overall vacancy rate for green buildings was 4 percent lower than for non-green properties—11.7 percent, compared to 15.7 percent—and that LEED-certified buildings routinely commanded the highest rents.
• Higher productivity and better occupant health
• Promotion of a culture of sustainability among all building users
• Reduced environmental impacts
• Improved public image and marketing tools for both landlord and tenant
ABOUT US
Rich Energy Solutions' experience runs from small to large HVAC efficiency upgrades, wireless Building Management Systems and energy saving LED lighting system upgrades to displacing city steam and chilled water loops, in-house thermal and co-generation plants.
For qualified customers Rich Energy Solutions will conduct free, no obligation on-site building assessments to develop cost savings analyses and system design and provide turn-key installation of all energy conservation measures. The Rich Family has provided construction management, mechanical construction and energy saving solutions in 38 states for public and private businesses since 1918. www.richenergysolutions.com
To learn how Energy Efficiency can impact your NOI contact: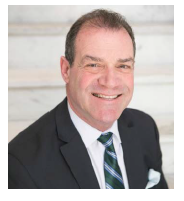 Tony Lepre
Rich Energy Solutions
www.richenergysolutions.com
tlepre@richenergysolutions.com
609.214.5520
(888) 718-RICH
BY ED HUTCHINSON, PRESIDENT, HUTCHINSON MECHANICAL SERVICES
Hutchinson Mechanical Services, a leading mechanical services contractor serving the Tri-State Region's commercial customers, offers HVAC tips to help add life to your systems, keep you comfortable this winter and improve your bottom line.
1. KEEP YOUR THERMOSTAT UNDER 70° F
Set your thermostat at 68°during the day and at 60° at night. You can save approximately 3% on heating costs for every degree under 70. There are a variety of web and cloud based comfort control systems available today to ensure that these settings are maintained, and employees will not have to worry or remember to adjust the settings when they leave the office.
2. CLEAN OR REPLACE FILTERS EVERY MONTH
A dirty filter restricts airflow and makes the system work harder than necessary. By cleaning or replacing filters regularly, you'll improve efficiency and ensure a more comfortable environment.
3. ESTABLISH A PREVENTATIVE MAINTENANCE PROGRAM FOR YOUR HVAC EQUIPMENT AND SYSTEMS.
Routine cleaning can have a significant impact on energy efficiency, according to the Federal Energy Management Program (FEMP)'s O&M Center of Excellence.
• Change or clean all air filters, preferably every month.
• Repair leaks in piping, air duct s, coils, fittings and at the unit( s).
• Replace defective equipment insulation, ducting and piping.
• Install/upgrade HVAC controls to include new energy management systems technologies.
4. PREVENT FROZEN PIPES
• Insulate pipes.
• Seal air leaks to keep the cold out.
• Shut off and drain water from pipes leading to outside irrigation. Before winter hits, disconnect garden hoses and, if possible, use an indoor valve to shut off and drain water from pipes leading to outside irrigation.
• Trickle water. Hot or cold water will help keep your pipes from freezing. Let warm
water drip overnight from a faucet on an outside wall.
5. CLEAN HEATING DUCTS
Heating ducts should be cleaned periodically to allow efficient heating and provide fresh, clean air. A routine inspection will ensure there are no punctures, dents or disconnected parts. Damaged ducts can raise your heating bills by blowing wasted warm air. Also check to make sure the ducts are properly insulated.
6. TAKE ADVANTAGE OF ENERGY EFFICIENT PROGRAMS
Hutchinson is a Participating Contractor in New Jersey's most successful Clean Energy Program – Direct Install. Direct Install currently pays up to 70 percent of the cost of energy efficiency upgrades for businesses and local governments. Through the program, Hutchinson provides prospective customers with a FREE energy assessment to identify eligible equipment, including lighting upgrades, HVAC, refrigeration, motors, natural gas equipment and variable frequency drives.
7. REPLACE INEFFICIENT, OUTDATED OR EXCESSIVE LIGHTING WITHIN YOUR BUILDING
Regardless of the season, replace existing light bulbs with compact fluorescents and LED's which produce three to four times as much light per watt as incandescent bulbs.
For More HVAC Tips, Contact Hutchinson to schedule an energy assessment appointment.


Ed Hutchinson, President
Hutchinson Mechanical Services
(888) 777-4501
www.hutchbiz.com