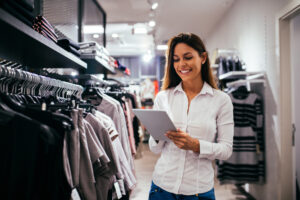 Consumers spent at a much faster pace than expected in September, with retail sales rising 1.9% in a sign that the U.S. economy's biggest driver remains healthy.
Economists surveyed by Dow Jones expected sales to rise 0.7%, up from a 0.6% rise in August.
Excluding autos, the gain amounted to 1.5%, which also was better than the 0.4% estimate.