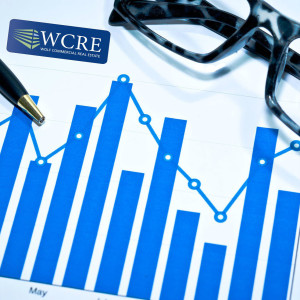 With consumer confidence and spending on the rise, retailers and retail investors hope to capture a greater portion of consumer dollars by offering shoppers "treasure hunt" experiences that deliver valuable merchandise at low prices and embrace the "shopping, dining and entertainment" concept, a new Costar news report says.
Retailers, malls and shopping centers can no longer rely on location alone to attract shoppers, the report said, but must court customers with bargains and the promise of a shopping experience that is fun, surprising and entertaining.
Stores that achieve this goal will have the strongest growth during the next year, while those that don't will fall behind in 2016, the CoStar news report said.
Expect 2016 to bring "renewed focus on redevelopment of existing centers, expansion when possible and repositioning of shopping center properties and introduction of new retailers and formats by owners to create buzz and ambiance and better serve their trade areas," according to the report.
Despite the improved economy, the report noted, many consumers remained committed bargain hunters, a trend that is reflected in the tenant mix in retail centers nationwide.  In fact, the off-price apparel and footwear market registered nearly $45 billion in revenue in 2015, a hike of more than 40% since 2009, the news report said.
Long-time value retailers such as T.J. Maxx and Ross Dress for Less are old pros at promoting the "treasure hunt' strategy, incorporating a smattering of higher-end products into their merchandise mix to keep consumers coming back in hopes of snagging a real bargain.
But this retail sector is getting crowded as higher-end department stores and apparel retailers increasingly introduce their own value-concept establishments, including the highly successful Nordstrom Rack, as well as Saks OFF 5TH, Macy's Backstage and the newcomers in this sector, J. Crew Mercantile and Find@Lord&Taylor.
Luxury Retail Market
Even as consumer demand for value-priced merchandise ramps up, luxury stores continue to attract a steady flow of shoppers. Look for high-end retailers in 2016 to focus more on "experiential" retail settings that aim to provide customers more reasons to linger and explore, primarily by offering more restaurants and entertainment venues, the report said.
Mall owner Simon Property Group, for example, has created luxury "wings" within malls that are anchored by high-end chain stores such as Neiman Marcus. Other mall owners have introduced sophisticated mobile apps that provide tech-savvy shoppers a virtual treasure map to find everything they need in the mall, or even within the mall's individual stores, CoStar reported.
"Clearly, conventional retail has stepped up its game to compete with, and more importantly, complement online retail," one expert said in the news report.
2016 Predictions
Demand for physical retail space in 2016 is expected to outpace the growing yet still modest level of new store construction and deliveries, the news report said.
"We'll continue to see slow and steady upticks in national occupancy, driven by the expansion of the U.S. economy along with the continued low levels of new supply, with construction of retail space still at historical lows," one retail research expert said.
But look for shopping centers delivered in 2016 to be smaller in size than in recent years, with the majority of anchors remaining on the sidelines and many retailers reducing their physical space needs, according to one retail broker, who predicted that restaurants (especially fast casual), grocery, fitness, fast fashion and discount apparel would see the strongest growth in 2016.
Necessity-based establishments — such as grocers, drug and fuel retailers, and value-oriented stores — will see more expansion in 2016 if the rental rates they can afford are available.  Many of these retailers are actively seeking to expand, but face difficulty finding store locations that fit their needs.  Others are hesitant about moving up to the rents that would support both new development and redevelopment, according to the news report.
Investors Look for Retail Value
Consumers won't be the only ones looking for value in 2016.  It's also a goal for investors seeking returns in the rush of new capital pouring into retail real estate, which is expected to hit $50 billion in investment sales transactions by year end 2015.
A greater portion of that investment money is expected to trickle down from malls and large shopping centers to smaller strip and neighborhood centers in 2016, CoStar predicts.
With financial backers preferring larger shopping centers in previous cycles, sales of the smaller retail centers have represented a much lower percentage of total investment volume than in the past.  Malls and power centers represented about half of retail investment in recent years, a disproportionately high share compared to past cycles, CoStar said.
But that tide is about to turn as smart money looks to invest in smaller centers.  One result could be more large anchor or big box stores being revamped to hold multiple junior anchors, the news report noted.
For more information about Philly retail space or any Philadelphia commercial properties, please call 215-799-6900 to speak with Jason Wolf (jason.wolf@wolfcre.com) or Leor Hemo (leor.hemo@wolfcre.com) at Wolf Commercial Real Estate, a premier Philadelphia commercial real estate brokerage firm with expertise in Philadelphia retail space.
Wolf Commercial Real Estate is a Philadelphia commercial real estate broker that provides a full range of Philadelphia commercial real estate listings and services, marketing commercial offices, medical properties, industrial properties, land properties, retail buildings and other Philadelphia commercial properties for buyers, tenants, investors and sellers.
Wolf Commercial Real Estate, a Philadelphia commercial real estate broker that specializes in Philadelphia commercial real estate listings, provides unparalleled expertise in matching companies and individuals seeking new Philly retail space with the Philadelphia retail space that best meets their needs.  As experts in Philadelphia commercial real estate listings and services, the team at our Philadelphia commercial real estate brokerage firm provides ongoing detailed information about Philadelphia commercial properties to our clients and prospects to help them achieve their real estate goals.  If you are looking for Philadelphia retail space for sale or lease, Wolf Commercial Real Estate is the Philadelphia commercial real estate broker you need — a strategic partner who is fully invested in your long-term growth and success.
Please visit our websites for a full listing of South Jersey and Philly retail space for lease or sale through our Philadelphia commercial real estate brokerage firm.