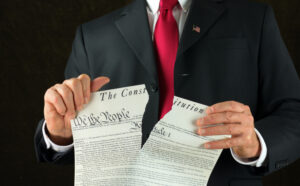 A federal judge on Monday ruled that some of Pennsylvania Gov. Tom Wolf's restrictions implemented amid the ongoing coronavirus pandemic were unconstitutional — marking a win for businesses struggling to stay afloat amid the forced shutdown.
U.S. District Judge William Stickman IV, who was appointed by President Trump, sided with plaintiffs that included hair salons, drive-in movie theaters, a farmer's market vendor, a horse trainer and several Republican officeholders in their lawsuit against Wolf, a Democrat, and his health secretary.
The ruling found that Wolf's restrictions that required people to stay at home, placed size limits on gatherings and ordered "non-life-sustaining" businesses to shut down were unconstitutional.