Murphy to Require Masks Outdoors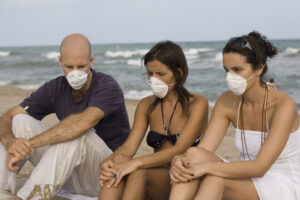 Phil Murphy said he'll sign an executive order Wednesday mandating that masks or other face coverings be worn outdoors, as the COVID-19 virus surges across the country and the transmission rate creeps up in New Jersey.
Coverings are currently required indoors, as well as at many outdoor businesses, and they are strongly encouraged when in public—such as in a crowded public space or at the beach. Under the order, masks will have to be worn outdoors when social distancing is not possible.