Murphy Says NO to Indoor Dining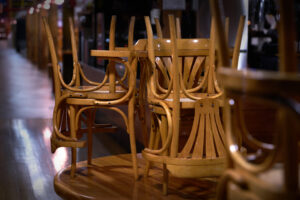 The resumption of indoor dining has been put on hold by Gov. Phil Murphy, he announced June 29 at his daily COVID-19 briefing in Trenton. It will no longer resume on July 2, as planned last week.
Murphy cited increasing numbers of cases in other states where indoor dining was allowed to begin. "Given the current situation in numerous other states, we do not believe it is prudent at this time to push forward with what is in effect a sedentary indoor activity, especially when we know this virus moves differently indoors than out, making it even more deadly," the governor said. No new date has been set for restaurants to welcome customers back inside.