---
Let's explore some cost effective tips for furnishing a new office. Working conditions play a significant role in the output of one's work. There is no secret that your mood […]
Read More....
---
Let's look at some self-defense tips for realtors. As in any job, but especially in real estate, agents have the possibility of being confronted with the threat of physical attack […]
Read More....
---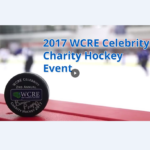 In its second year, built on the remarkable success of last year, this time raising $65,000 to be shared by several charitable causes. The game, which was played At the […]
Read More....
---
Let's explore bridge lenders, bridge loans and when they are appropriate. When in the market for Commercial Real Estate Financing today, a borrower is faced with extensive options to consider. […]
Read More....
---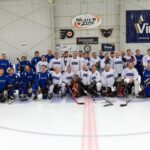 WCRE brings popular stars back for an exhibition game in support of several local causes Wolf Commercial Real Estate (WCRE) announces its second annual Celebrity Charity Hockey Event, in which […]
Read More....
---
As the flood waters continue to recede in Texas and Louisiana, officials caution the storm waters continue to pose threats to life and property. However, the region is shifting into […]
Read More....
---
Wolf Commercial Real Estate (WCRE) is pleased to announce the hiring of Joe Nassib as the firm's newest sales associate. Nassib is a former commercial construction project management specialist who […]
Read More....
---
The U.S. commercial real estate market – including Philly office space, Philly retail space and Philly industrial space –  could soon find out what happens when the government of the […]
Read More....
---