Monthly Archives:
September 2015
---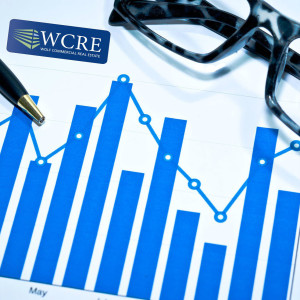 Well-established formats for lifestyle centers and malls are falling by the wayside as commercial real estate developers seek to infuse U.S. retail space with office space and residential living space to attract tech-savvy millennials, as well as affluent baby boomers, according to a report from the CoStar Group.
Developers of malls and lifestyle centers in several states are just as interested in leasing space to anchor tenants such as multi-screen or IMAX cinemaplexes and Apple Stores as they are in adding a blend of creative office space and apartments to their multi-million-dollar projects.
The demographically driven changes are aimed at attracting the millennial generation's 80 million consumers, who are the largest and fastest-growing retail consumer segment in the U.S.  Although baby boomers continue to exert the greatest buying power in the retail industry, millennials' influence on the industry is massive.
Developers of U.S. retail space are eager to cater to millennials, who are categorized as social beings who prefer a walkable mixed-use environment where they can exercise, eat, shop, visit with friends, see a movie and more.  Adding office and apartment components to lifestyle centers and malls is one avenue developers are exploring to create new income streams that will replace dollars lost to online shopping.
Projects in the works now are described as mixed-use, open-air malls that eventually will have office space and residential units added to the mix.  In some cases, hotels may be components of projects, which include both new construction and exiting centers.
The best of these new U.S. retail space projects are both the commercial and the social and civic centers of the community, with the design for outdoor space following traditional urban planning principles, according to one developer.
But while mixed use might be ideal for one community, more traditional lifestyle centers may make more sense in another, experts warn.  The key to making the determination lies in understanding the community's demographic and economic base and knowing what customers want.
Although millennials are often viewed as hip urban dwellers, the Urban Land Institute says only 13 percent of Gen Yers live in or near downtowns.  The majority live in city neighborhoods or the suburbs.
The most influential millennials are the oldest ones, now in their mid- to late-thirties and entering the phase of life where they are having children and creating households.  About 35 percent of millennials currently own a home, the report said.
The changing demographics also may have an influence on suburban office parks, where some landlords are looking to add residential and retail space in response to tenant demand for ways to  attract potential employees in their 20s and 30s in the face of an increasingly competitive job market.
For more information about Philly retail space, Philly office space or other Philadelphia commercial properties, please call 215-799-6900 to speak with Jason Wolf (jason.wolf@wolfcre.com) or Leor Hemo (leor.hemo@wolfcre.com) at Wolf Commercial Real Estate, a premier Philadelphia commercial real estate brokerage firm that specializes in Philly retail space and Philly office space.
Wolf Commercial Real Estate is a Philadelphia commercial real estate broker that offers a full range of Philadelphia commercial real estate listings and services, marketing commercial offices, medical properties, industrial properties, land properties, retail buildings and other Philadelphia commercial properties for buyers, tenants, investors and sellers.
Wolf Commercial Real Estate, a Philadelphia commercial real estate broker that specializes in Philadelphia commercial real estate listings, provides unparalleled expertise in matching companies and individuals seeking Philly office space or Philly retail space with the Philadelphia commercial properties that best meet their needs.  As experts in Philadelphia commercial real estate listings and services, the team at our Philadelphia commercial real estate brokerage firm provides ongoing detailed information about Philadelphia commercial properties to our clients and prospects to help them achieve their real estate goals.  If you are looking for Philly retail space or Philly office space for sale or lease, Wolf Commercial Real Estate is the Philadelphia commercial real estate broker you need — a strategic partner who is fully invested in your long-term growth and success.
Please visit our websites for a full listing of South Jersey and Philadelphia commercial properties for lease or sale through our Philadelphia commercial real estate brokerage firm.