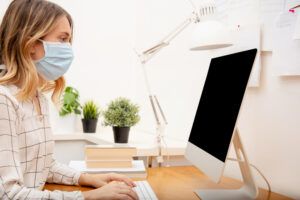 The Pandemic May Mean the End of the Open-Floor Office. As businesses contemplate the return of workers to their desks, many are considering large and small changes to the modern workplace culture and trappings.
Soon, there may be a new must-have perk: the sneeze guard.
This plexiglass barrier that can be mounted on a desk is one of many ideas being mulled by employers as they contemplate a return to the workplace after coronavirus lockdowns.