Tag Archives:
Stout & Caldwell
---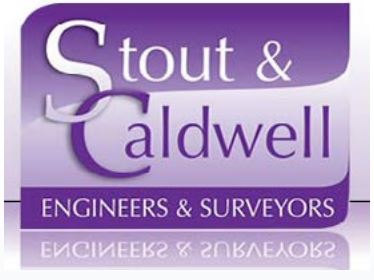 When buying property, A Phase One Environmental Site Assessment ESA is the first step in proper Due Diligence and is always recommended. It is important to avoid costly and time consuming issues further along in the process. A Phase One Environmental Site Assessment ESA is the first step in accomplishing this goal. Sometimes referred to as a Preliminary Site Assessment or Level One Environmental Site Assessment, the ESA is the initial screening process done on a property to identify potential or existing environmental health hazards or environmental liabilities. In today's world where every property is subject to potential environmental risk, an ESA can help to determine whether a property has been contaminated by previous or current activities. It is cheap insurance that allows a buyer to purchase an asset knowing that there are no environmental liabilities associated with it. It protects the buyer and limits their liability by discovering environmental concerns prior to the purchase of the property.
Creditors also often require an ESA, as this helps them determine if there are any environmental risks that could affect the value of the property or the borrower's finances. The ESA process involves an evaluation of both the physical improvements to a property as well as the underlying land. By evaluating past and current property use, surrounding land uses and consulting with various regulatory agencies, the environmental risk associated with a subject property can be quantified and recommendations made for further evaluation as warranted.
Download and Print this article (PDF)
3 Components of a Phase One Environmental Site Assessment
1. Site inspection is a thorough visual assessment of the property. It includes a comprehensive ocular inspection of the interior of any structures within the property, the exterior areas surrounding these structures and the property lines. It also includes observing and inspecting nearby or adjacent properties. The site inspection aims to discover and identify any evidence of previous activities that may have contributed to any incidence of soil or water contamination. The presence of gasoline stations, dry cleaning operations, industrial facilities, residential heating oil tanks and illegal garbage dumping within or around the property in question may be indicators of impending environmental issues.
2. Reviewing the regulatory records of the property brings its history to light, and may reveal any past instances of hazardous substances at or near the property, which may have contaminated the site. A property, for example, may be the present location of a business without any environmental
concerns, but perhaps years ago it may have been the site of an auto repair shop that may have allowed oil and other waste substances to leech out into the surrounding soil and water sources.
3. Interviews with former owners, tenants and workers may also be conducted. Having spent much of their time on the property, the first-hand experience of these people may prove valuable to any assessment, as they may also offer useful insights on the previous use and the current
state of the property.
DON'T LET PAST PROPERTY LIABILITIES BECOME YOURS.
Get a Phase One Environmental Site Assessment
KNOW BEFORE YOU BUY NOT AFTER!
About Dan Caldwell
Stout & Caldwell Engineers, LLC
Dan Caldwell is a Principal of Stout & Caldwell Engineers, LLC. He has over 15 years working in the environmental industry as a NJPDES permit compliance professional for a NJDEP Certified Testing Laboratory.
Visit http://www.stoutcaldwell.com to see how Dan and Stout & Caldwell Engineers can help you.
Purchase and Development of Wetlands Property (PDF)
By Dan Caldwell, Principal, Stout & Caldwell Engineers, LLC – November 6, 2015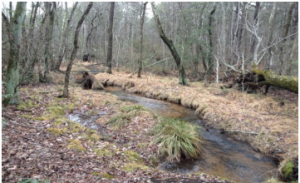 Historically, wetlands were viewed as useless areas of land that were filled or used for refuse disposal. However, freshwater and coastal wetlands play a vital role in the functioning ecosystem providing a unique habitat for many species of flora and fauna, and also providing other important functions including enhancing water quality by removing nutrients and serving as storage for floodwaters.
To protect its integrity, wetlands are regulated at the Federal and State levels, and increasingly by many county and municipal agencies. The potential impact of wetlands upon a particular property's value and development potential needs to be considered in all real estate transactions or development projects.
In general, specific to property purchase and development, wetlands should be looked at by employing
a three step process:
STEP 1 – IDENTIFICATION
Using the methodology established by the US Army Corps of Engineers, the presence, absence and/or limits of wetlands are identified and established. This is done through an extensive investigation of soils, vegetation and hydrologic indicators used in identification of wetlands. This investigation should be completed by a qualified individual with the proper training, familiarity and expertise employing proper
techniques to accurately evaluate a particular property specific to the presence of wetlands.
STEP 2 – VERIFICATION
Once areas of wetlands have been identified on a property, their limits (boundaries) should be verified by the respective overseeing governmental agency. Dependent upon a particular wetlands resource value, function, configuration and watershed affiliation, the extent to which particular wetlands area will be regulated can be established. In addition, as part of the verification process, establishment of upland transition areas (wetland buffers) are also made. Wetland buffers are also strictly regulated as
important parts to a functioning ecosystem and further protect the adjoining wetlands from adjacent
development activities.
STEP 3 – MANAGEMENT
The identification of wetlands on a particular property does not negate property value or prevent development. Rather the presence of wetlands is something which needs to be managed as part of the development process. A development design must take into account the areas of wetlands and their associated buffers. Wetlands and wetland buffers can further be managed through various
permitting options which may allow certain activities to occur within wetlands and wetland buffers. Early identification however is the key to the proper management of wetlands. This approach prevents the potential need for expensive project redesign and schedule delays.
Stout and Caldwell Engineers, LLC has the experience, technical expertise and familiarity with the
regulatory environment to successfully address wetland related issues and its potential impact upon your property or proposed project. We provide consultation for homeowners, developers, and prospective land buyers for simple and complex projects.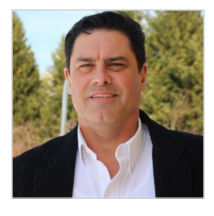 Dan Caldwell, Principal – Stout & Caldwell Engineers, LLC
705 US Route 130 South
PO Box 2290
Cinnaminson, NJ 08077

Phone 856-786-2202
Fax 856-786-3050
www.stoutcaldwell.com