Tag Archives:
Hardenbergh Insurance
---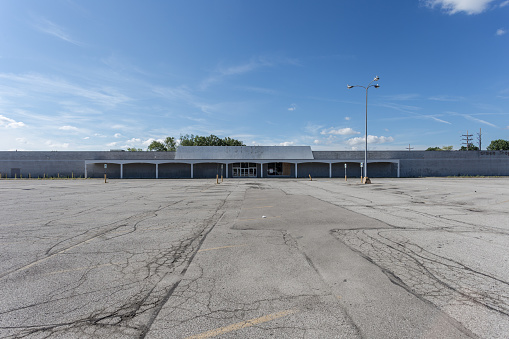 In a time when layoffs and foreclosures are widespread, your firm may be forced to manage vacant real estate. The insurance risks and liabilities associated with owning vacant property can be extensive, and to ensure you are adequately protected, it is important to know these risks. In addition to purchasing comprehensive insurance coverage, there are numerous preventive strategies for maintaining vacant properties to reduce risk and liability.
Download Printable Article (PDF) >>>
Potential Risks of Vacant Real Estate
There are a host of risks and concerns associated with owning vacant real estate. Vacant buildings are an obvious target for theft, trespassing and vandalism. For example, the rising cost of copper has given rise to an increase in the theft of copper pipes from vacant properties. In addition to any loss or property damage that may occur, keep in mind that the owner of a property can be held liable for criminal activities or accidents that take place on the premises.
In addition, vacant properties are susceptible to undetected damages, such as fire, water damage, electrical explosions, wind or hail damage, and mold. A study by the U.S. Fire Administration shows that approximately 30,000 fires occur every year in vacant buildings, costing $900 million annually in direct property damage. Many of these incidents occur in vacant buildings due to small, undetected maintenance issues; someone in an occupied building would have recognized and handled the problem before it caused a larger loss.
In certain facilities, there may also be environmental hazards that the owner needs to consider. Facilities that are used to store chemicals or other pollutants should ensure that such materials are removed or securely stored— the owner may be held liable for any hazardous materials that contaminate groundwater or other nearby natural resources. Also, underground fuel tanks present serious challenges and thus should be frequently and carefully inspected by professionals.
Other Ways to Mitigate Risk with Vacant Real Estate
In addition to extending coverage, there are some simple steps that owners of vacant property can take to limit their risk and liability.
Prevent vandalism: Notify local authorities of vacated properties so they can watch for criminal behavior.
Maintain an "occupied" appearance: mow the lawn, have mail forwarded or picked up regularly and install light timers and/or a security system.
Limit liability: Make sure the property is free from significant hazards (e.g., broken railings or steps, broken windows) that could cause injuries to anyone on the property—this could include police officers, maintenance workers, firefighters or even trespassers.
Avoid damage: Performing regular maintenance on the property can decrease the odds of sustaining damage. Make sure the heating system and chimney are cleaned and inspected regularly. Have the plumbing system winterized to prevent frozen pipes. Periodically inspect roof, insulation, attic, basement, gutters and other areas of the property for any necessary repairs, mold, damage or other problems. Consider installing smoke detectors that are tied to a centrally monitored fire alarm system so the fire department will be notified in the case of an alarm. Remove all access material and combustibles from in and around the building.
Insuring Vacant Residential Properties
Most insurance companies include a clause that the homeowner's insurance will expire if a home is left vacant for more than 30 or 60 days. This leaves the property owner financially vulnerable for all previously noted risk. However, many insurance companies do offer vacant property insurance, also known as vacant building insurance or vacant dwelling insurance.
Insuring Vacant Commercial Buildings
Vacant commercial buildings are more difficult to insure because they present greater risks, including increased chance of theft, malicious damage and burst pipes. It is important to disclose all relevant facts when seeking insurance, including the reason for the property's vacancy and a schedule of any work to be done on the property. Because of the increased risks and liability associated with a vacant property, these types of insurance tend to be costly—ranging from one and a half to five times the cost of a property insurance policy. It is important to look beyond the price and consider the suitability and comprehensiveness of the coverage being purchased.
For more information about vacant property insurance and other strategies to help protect your assets and mitigate loss from vacant real estate, contact us today at (856) 489-9100.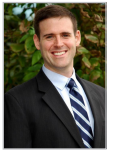 Brian Blaston
Commercial Lines – Manager
Hardenbergh Insurance Group
phone: 856.489.9100 x 139
fax: 856.673.5955
www.hig.net
Do you know the market value and replacement cost of your commercial building? In today's article we discuss market value and replacement cost and obtaining the best insurance policy.
If you own commercial property, choosing a property insurance policy that fits your specific needs is important. A wide variety of policy options are available at different prices that cover an assortment of reimbursement options. Although there are policies that offer a large amount of financial coverage, depending on the type of property that will be insured, it may make more financial sense to pick a policy that still offers adequate coverage while having lower premiums. Commercial properties can be covered in a variety of ways, and a number of factors can determine whether your property's value goes up or down each year. Knowing how much your property is worth, market value and replacement cost, and obtaining the insurance policy that both protects you and suits your financial needs is important. The following are descriptions of common types of policies and valuation, and the costs that they generally cover.
MARKET VALUE
Simply put, market value describes the estimated amount that a property would sell for on the date of valuation. Any land included in a commercial property is also a part of its market value. The term market value can be used interchangeably with open market value, fair market value or fair value. A number of factors are considered when a property's market value is appraised, some of which cannot be influenced by the buyer, seller or appraiser. These include the location of the property, capitalization rates, rent growth rate, the general state of the real estate market and more. Market value is most often used when buying or selling a property. However, it may also be examined when determining the type of insurance policy to place on a property, or the amount of compensation in the case of a loss.
REPLACEMENT COST
Replacement or reconstruction cost is a type of insurance that covers the cost to replace or repair a building with materials of the same or comparable quality. For the purposes of coverage—and unlike market value—replacement cost policies do not include the value of any land and is determined based on the amount needed to hire contractors and purchase materials to repair a building or construct a replacement.
Functional replacement cost coverage can also be used to repair a partially damaged property with less expensive materials, such as replacing a wall with drywall instead of plaster. The main reason for using functional replacement cost coverage would be to save money with lower premiums, so it may be a good option for properties that use expensive materials that are not necessary to the function of the property or for buildings with intangible value that is not relevant to their commercial function.
WHICH TYPE OF COVERAGE BEST FITS YOUR NEEDS?
The value of any piece of commercial property changes constantly. Knowing your property's value and obtaining the policy that best suits your needs will safeguard your current and future assets. Contact Hardenbergh Insurance Group today to appraise your property's value and learn more about which type of policy is best for you.
For more information, contact: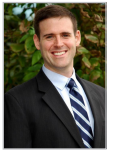 Brian Blaston
Partner
Hardenbergh Insurance Group
phone: 856.489.9100 x 139
fax: 856.673.5955
email: brianb@hig.net
www.hig.net

Avoiding Premise Security Liability (PDF)
By Brian Blaston, Hardenbergh Insurance Group – October 30, 2015
Security can be a scary prospect for property managers. While you want to provide your tenants with a safe location to live or work, the level of security you need to provide is not always clear cut, and if it is lacking could potentially make you liable for damages in the event of a crime. Whether you deal in commercial or residential rentals, premise security claims are on the rise and you need to do what you can now to avoid costly litigation in the future.
Increasingly, tenants are looking to receive compensation from their property managers after they fall victim to a crime on leased property, and more and more often courts are ruling in favor of the tenants. While property managers are not responsible for the damages caused by every criminal act, they do have a duty to provide tenants and their guests or customers with reasonable measures of security. When managers fail to do this, they can potentially be held liable for some or all of the damages.
PROVIDING SECURITY
Providing reasonable security measures does not mean that you have to guarantee your tenants 100 percent protection from criminal activity. Even the most elaborate security systems can be beaten by criminals who are properly motivated. The simplest way to avoid liability is to reduce opportunity by eliminating conditions that attracted criminals. Some of the best security features are those that deter criminals from ever attempting to commit a crime. In the event of a premise security claim, it is important to be able to show the court that you have taken the proper steps to eliminate any security concerns that could encourage criminal activity around your property.
DETER CRIMINAL ACTIVITY
Consider the following measures as you try to increase security
• Lighting: It may seem simple, but lighting can have a big impact on site security, as criminals prefer to target places where their actions can be easily concealed by darkness. Make sure entrance ways, walking paths and parking lots are adequately lit.
• Locks: Both commercial and residential tenants need a way to properly secure their own spaces. In residential properties, keyed entry should be in place for common areas as well as individual units. Laundry rooms, exercise facilities and lobbies or entrance ways should have automatic locks that prevent unauthorized access.
After locks are installed, they must be checked regularly to make sure they stay in working order. Also, keep an eye on the condition of doors. If they fall into disrepair, their effectiveness as a method of protection will be weakened.
• Landscaping: A well landscaped property can be an attractive selling point, and if done properly can also improve security. A well-maintained property gives the impression that the premise is under the supervision of attentive management, so show your presence by keeping the grounds well groomed. Additionally, an overgrowth of bushes or trees can create blind spots that can be used to conceal criminal activity. When choosing plants to be placed around windows and doors, pick ones that will remain relatively short, and trim them regularly.
• Security cameras or on-site security personnel: The decision to employ security guards or install security cameras depends on each individual situation. Often times, such measures are not needed to provide the reasonable amount of security required of property managers, but they can be beneficial in situations where a specific security concern may need extra attention. If the property is located in a high-crime area, security cameras or on-site personnel may be necessary.
SET EXPECTATIONS
Security can be a big concern for prospective tenants, and the security features of a property can be the incentive needed to close a deal. It should be noted that you should never promise more security than you can actually provide. If you make an exaggerated claim about the security features of a premise, you raise the standard of security a tenant can reasonably expect, even though you are not actually making the property any safer. If a crime were to occur, you would be at an increased risk for legal action.
Consult with the experts at Hardenbergh Insurance Group for more security strategies.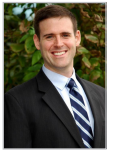 Brian Blaston
Commercial Lines – Manager
Hardenbergh Insurance Group
Phone: 856.489.9100 x 139
Fax: 856.673.5955
www.hig.net