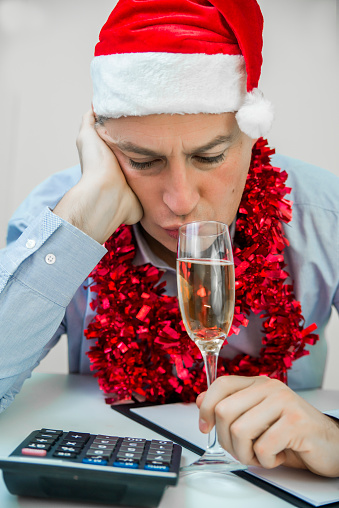 For some, surviving your holiday office party can be a challenge. We wanted to that the time to give you some word of encouragement and also a strategy on how to survive your party this holiday season. Your office party doesn't have to be a time where you're stressed and trying to figure out what to wear in front of your colleagues that you probably see more than your actual family. Here are some tips on how to survive your holiday office party:
Get Out of your Comfort Zone at the Holiday Office Party
If you're an introvert that has a favorite location somewhere between the door and the food table,
you need to make extra effort to socialize. The first step in surviving your holiday office party is to approach the nearest person who looks approachable and offer a toast to the holidays. Remember to always have a smile on your face as it reflects your personality and openness to having a conversation. Your willingness to toast in celebration is not only a nice gesture, but it may give you the opportunity to gain a new friend at work.
No Business at the Holiday Office Party
Never talk about that new position opening up, promotion, work gossip, or how much you hate (or hopefully like work). It is inappropriate and potentially awkward to place your colleague in such a situation. Since it's an office event, it's pretty common that a business-related conversations might come up, but do your best to sway the conversation in a way to get to know the person you're talking to better. Here are some common questions that you can ask at your office party:
• If you could go to one country right now, where would you go?
• What are your thoughts on (Name newest movie you've seen)
• Have you been to any concerts lately?
• How did you meet your significant other?
• Do you like to go out to eat? If so, where?
• If you could go to 3 concerts, dead or alive, who would you go see?
Be Festive at the Holiday Office Party
Don't forget to wear red or some form of ugly sweater. And If you do wear an ugly sweater, make sure you reach out to your favorite pre-owned office furniture company. Boomerang with a picture. We will find a way to add you onto your monthly newsletter that's communicated to thousands of local businesses.
Enjoy Yourself at the Holiday Office Party
Your relationship with your co-workers or your boss should not impact your enjoyment. It is essential to stay in control and not drink beyond your capacity. This may create future awkwardness within the office and you may become a topic of gossip. Be smart and be safe!
Show Up on Time the Next Day
Even if you decide to drink a few than you may have wanted, that's ok. Make sure you show up to work the next day on time. By arriving to your office at the correct time, your co-workers would know that you can not only handle your own, but also know how to have fun. Being a leader and a trusted resource in the company is important. Forgetting or leaving the stress at home is important, so make sure you use your noggin.
Download This Article as Printable PDF>>>