The Holly Edge Shoppes, Mt. Holly, NJ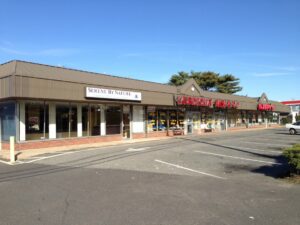 WCRE is proud to have successfully represented Peskin Realty and ERRV, LLC in the exclusive leasing and marketing of approximately 5,100 square feet of retail space to Leslie's Poolmart Inc., located at The Holly Edge Shoppes, 1649 Route 38, Mount Holly, NJ.
Leslie's Poolmart chose this highly visible retail location due to its visibility and signage on Route 38 and the shopping center's convenient access to numerous amenities and residential neighborhoods within Southern New Jersey.
Holly Edge Shoppes is located within the Urban Enterprise Zone (UEZ) in Mount Holly.
Leor Hemo, Executive Vice President exclusively represented the Landlord in this transaction.