Greentree Shopping Center, Marlton, NJ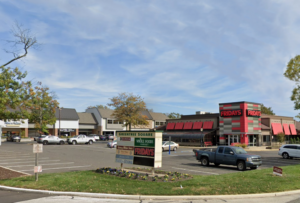 WCRE is proud to have exclusively represented a franchisee of Prime IV Hydration in the lease of a 1,600 SF storefront from Greentree Square Affiliates in Marlton, New Jersey.
Prime IV Hydration is a national health and wellness franchise that provides IV Hydration Therapy and was recently recognized by Forbes Magazine as one of the fastest growing franchises. Greentree Shopping Center is the perfect size and location for Prime IV Hydration's expansion into the South Jersey Region.
The newly renovated Greentree Shopping Center located at 892 Route 73, Marlton, New Jersey is excited to welcome Greentree Fitness to join the impressive tenant roster which includes TGI Friday's, Whole Foods, Chipotle, Jersey Mike's and Saladworks.
The leasing of this retail space adds to WCRE's growing number of successful retail transactions in the Southern New Jersey and Philadelphia region.
Eric Flocco, Vice President at WCRE, exclusively represented the tenant in this transaction.