950 N. Kings Highway,  Cherry Hill, NJ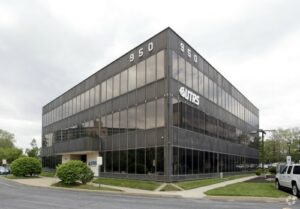 WCRE is proud to have exclusively represented 950 NKH, LLC in the investment sale of 950 North Kings Highway, Cherry Hill, New Jersey to KSG Cherry Hill 950, LLC.
950 North Kings Highway is an approximately 30,000 square foot multi-tenanted mid-rise office building located within the Cherry Hill Office Center and is centrally located within the Cherry Hill business district and is easily accessible from Routes 70, 73 and 38. This well located mid-rise office building is also surrounded by an abundance of retail, banks, restaurants and offers numerous amenities within the surrounding business community.
The subject property was 100% leased at the time of sale. "We are pleased to have sold this fully occupied office building with high quality tenants in an ideal location," said Mozzillo.
John Mozzillo, senior associate and director of investment sales at WCRE, exclusively represented the buyer and seller in this investment transaction.