315 Bridge Street, Westampton, NJ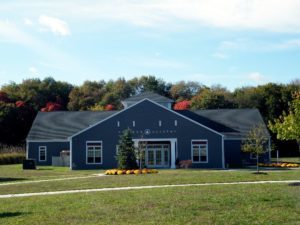 Wolf Commercial Real Estate (WCRE) is pleased to announce the successful sale of the former Friends Academy of Westampton (FAW) located at 315 Bridge Street in Westampton, New Jersey to The Benjamin Banneker Preparatory Charter School.
315 West Bridge Street consists of more than 28,000 square feet in four buildings on an 11-acre site. The former school complex has a campus-like atmosphere with classrooms, offices, and full-sized basketball courts, in addition to conference space and a library. The complex was initially constructed in 2004, and has ample room for expansion.
The successful sale of this property adds to WCRE's growing number of partnerships with institutional and healthcare clients in Philadelphia and Southern New Jersey.
WCRE's team of Chris Henderson, Vice President and Jason Wolf, Managing Principal worked closely with Friends Academy of Westampton Executive Committee on this property initiative.