28 Maple Ave., Cedarville, NJ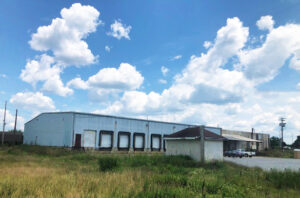 WCRE is proud to have represented Suzway, LLC in the acquisition of 28 Maple Ave Cedarville, New Jersey.
28 Maple Avenue is a 56,000 square foot industrial building situated on approximately 8.5 acres of land. This well-maintained facility is located just 10 miles south of the industrial hub cities Vineland and Bridgeton, New Jersey. Suzway, LLC will utilize the property to house its inventory for their rapidly expanding internet trading and e-commerce business.
The property's former owners DS Smith used the warehouse space to store products for South Jersey farmers to package produce. DS Smith will likely lease-back a portion of the warehouse space and also continue to operate out of their Vineland, New Jersey location. DS Smith is a leading provider of sustainable packaging solutions, paper products, and recycling services worldwide. Headquartered in London, DS Smith operates in more than 30 different countries, proudly employing over 30,000 people.
WCRE's Ryan Barikian, Vice President exclusively represented the buyer and seller in this transaction.