2550 Eisenhower Ave, Trooper, PA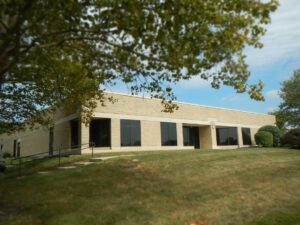 WCRE is proud to have exclusively represented J&M Pet Resorts, a K-9 Resorts Franchisee, in the leasing of 8,442 square feet of flex space at Pinebook Business Center II, located at 2550 Eisenhower Ave, Trooper, Pennsylvania from Eisenhower Associates, LLC, an entity controlled by the Nellis Corporation, located in Patomac, MD.
K-9 Resorts are multi-award winning and nationally recognized luxury pet hotels. K-9 Resorts pamper dogs with resort style vacations and doggie daycare by combining homelike amenities with recreational activity. Each K-9 Resorts is custom designed and ensures the healthiest, safest and secure environment for your pet. The staff are professionally trained, certified and provide unparalleled customer service, animal expertise and peace of mind.
Nellis Corporation ("Nellis") is a private investment company focused primarily on the acquisition, management and development of commercial real estate properties across the United States. Nellis invests in various commercial property types including single-tenant and multi-tenanted retail, office, and industrial. Nellis' core holdings are located primarily in the greater Washington DC metropolitan area.
Todd Monahan, Executive Vice President and Managing Director at WCRE exclusively represented the tenant in this transaction.