1740 E. Oak Rd., Vineland, NJ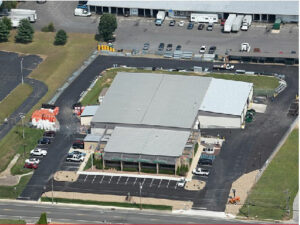 WCRE is proud to have represented the City of Vineland, New Jersey in the purchase of 1740 East Oak Road Vineland, New Jersey.
1740 East Oak Road is an approximately 32,000 square foot industrial building which previously served as the headquarters for Garden State Highway Products, Inc.
Vineland's Municipal Utilities Division, specifically the electric utilities generation unit, will be the new occupant of the property. This extremely well-maintained building, consisting of approximately 7,000 square feet of office/executive suites and 25,000 square feet of warehouse will serve as storage, workshop and office space for the division.
The Seller, Garden State Highway Products, Inc. recently moved its operation to a 140,000 square foot facility in Millville, New Jersey to accommodate its rapidly expanding business.
WCRE's Ryan Barikian, Vice President exclusively represented the buyer and seller in this transaction.