111 Woodcrest Rd., Cherry Hill, NJ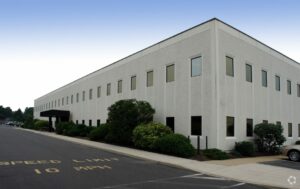 WCRE is proud to have exclusively represented Solar Exchange in the leasing of an approximately 6,318 square foot office suite located at The Woodcrest Corporate Center, 111 Woodcrest Road Cherry Hill, New Jersey.
Solar Exchange choose this location to expand it's business due to its excellent location just steps from the PATCO regional railway and close proximity to Route I-295, along with the numerous nearby amenities the area provides for the company's employees and customers.
The Woodcrest Corporate center is owned by Woodcrest IV, LLC a TIER REIT, Inc. company.
TIER REIT, Inc. is a publicly traded (NYSE: TIER), self-managed, Dallas-based real estate investment trust focused on owning quality, well-managed commercial office properties in dynamic markets throughout the U.S.
Solar Exchange is a full-service renewable energy company. Headquartered in Pennsylvania, Solar Exchange manufactures and installs solar services for residential homes in Pennsylvania and New Jersey and for commercial buildings nationally.
Ryan Barikian, Senior Associate with WCRE, exclusively represented Solar Exchange in this transaction.